A mysterious Honor phone with a model number ARE-AL00 was spotted yesterday on TENAA with minimal configuration. Its TENAA listing is now populated with all its specifications.
The Honor ARE-AL00 features a notched screen. However, its notch is different from the previously released Huawei and Honor phones because it looks like a smaller valley notch found on OPPO F9 and OPPO R17. The backside of the phone features a vertical dual camera setup and a fingerprint reader.
What's interesting about the Honor ARE-AL00 is that its manufacturers have included a gargantuan display of 7.12 inches. The handset offers a screen resolution of 2244 x 1080 pixels. This indicates that it will deliver an aspect ratio of 18.7:9. The device measures 177.57 x 86.24 x 8.13mm and it weighs 210 grams.
The Honor ARE-AL00 features an octa-core processor of 1.8 GHz and it receives power from 4,900mAh battery. The Honor ARE-AL00 smartphone has recently received approval from 3C authority in China. It has revealed that the phone will carry support for 9V/2A fast charging.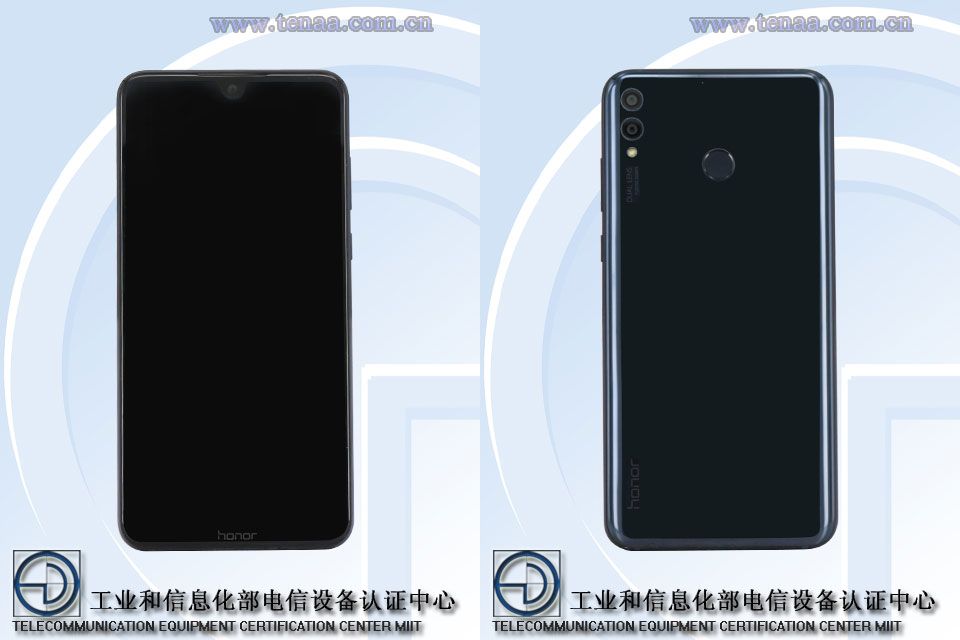 The SoC of the smartphone is accompanied by 4 GB of RAM and its internal storage capacity is 64 GB of RAM. There is a microSD card slot onboard for additional storage. The back panel features a primary camera of 16-megapixel that is assisted by a secondary 2-megapixel sensor. It is preinstalled with Android 8.1 Oreo.
Read More: Huawei Mate 20 specifications, pricing appears on Giztop
In the recent past, five devices by Huawei have bagged different certifications in China. These include HMA-AL00/TL00, SNE-AL00/TL00, JKM-AL00/TL00, ARE-AL00/TL00 and JSN-AL00/AL00a.
The HMA-AL00/TL00 is the Huawei Mate 20 where HMA refers to its "Himalaya" codename. The SNE-AL00/TL00 is Maimang 7 (Huawei Mate 20 Lite) which is codenamed as Sydney. The identities of JKM-AL00/TL00, ARE-AL00/TL00 and JSN-AL00/TL00 are not known yet. It is speculated that ARE-AL00/TL00 could be the Honor 8X or Honor 8S. Newer leaks may confirm the identity of the Honor ARE-AL00 phone.
What could be the real identity of the Honor ARE-AL00? Let us know your thoughts by adding your comments below.