Teclast F7 Notebook with Intel Celeron N3450, 6GB RAM up for pre-order for $276.36
If you are looking for a laptop that can handle most of your office needs, is lightweight, has a decent battery life, and looks good, check out the recently released Teclast F7 notebook. The new launch from the popular notebook maker looks like a MacBook Air without actually costing as much as one. But it's not just about the looks as the F7 notebook has Intel Celeron 3450 quad-core chipset inside that should handle most office tasks without any hiccups.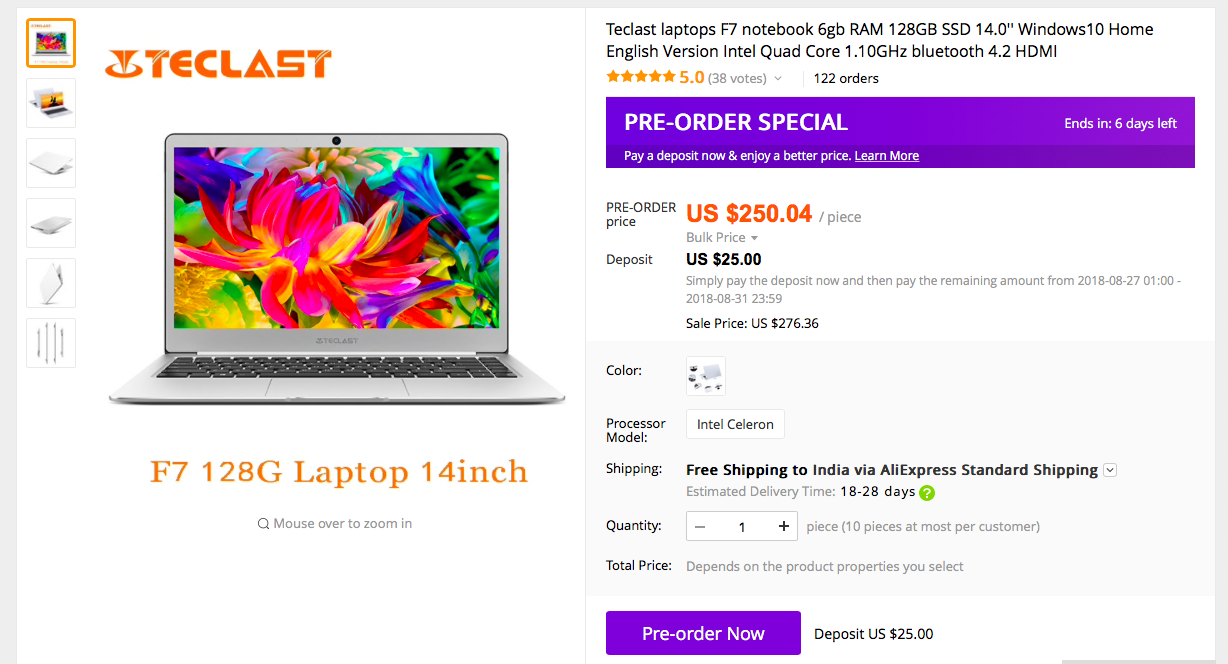 Right now, the Teclast F7 notebook is up for pre-order at a $25 deposit until August 27. Once the pre-order period is over, you have to pay the remaining $250 before August 31 to place your order. At present, there are 122 pre-orders for the laptop (only silver color is available) and there are six days left for the pre-order period to end. So, if you are interested in purchasing this notebook, make sure to head over this link to pre-order the device.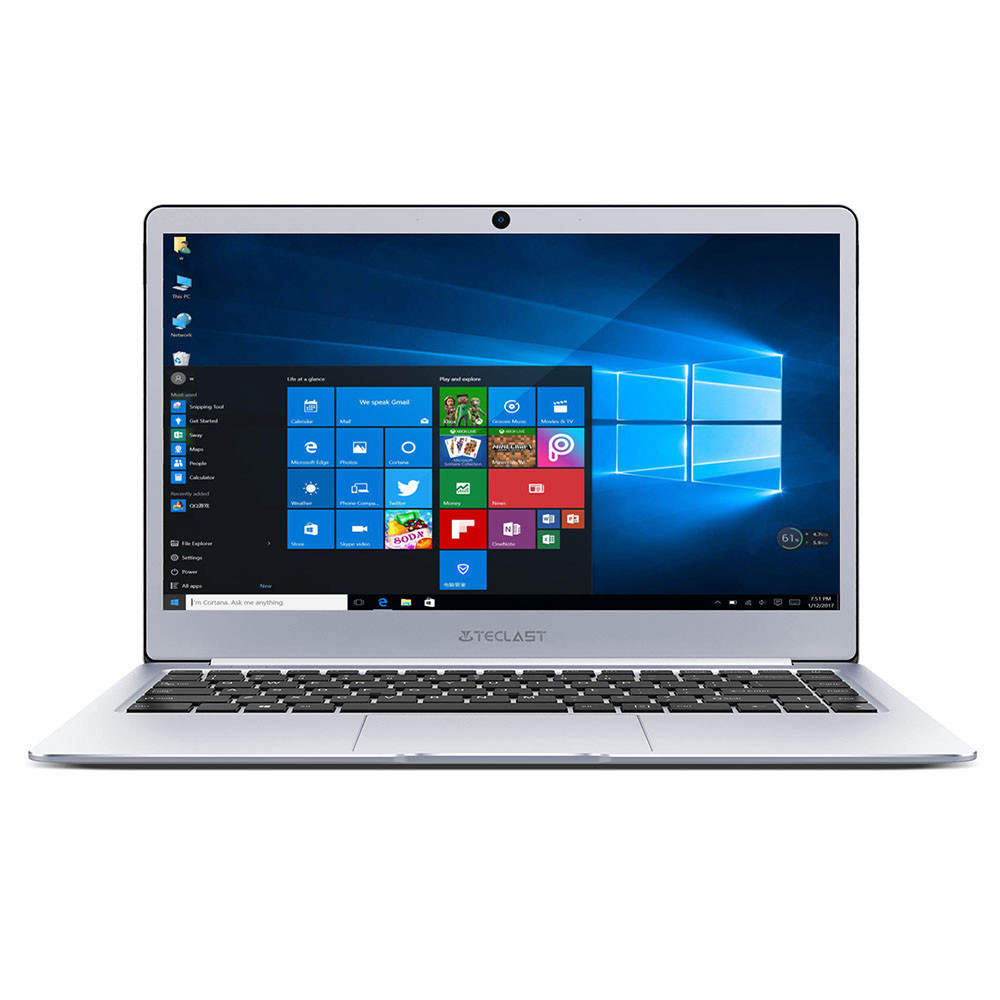 The Teclast F7 notebook PC comes with 6GB of RAM and 128GB of SSD on board. The 14-inch 16:9 1080p display is larger than a regular MacBook Air but its compact enough to be carried around wherever you go. Further, the 4900mAh battery will also ensure that portability is not affected and should power the device for 4-5 hours at a stretch. There are 2 x USB 3.0 ports, HDMI, 3.5mm headphone jack and a power in DC port on board. Note that the notebook weighs just over 1.2kgs, which is less than a MacBook Air. F7 comes with Windows 10 Home edition pre-installed.