Chuwi Hi9 Plus will take on the Huawei Mediapad M5 Pro
Huawei's Mediapad M5 Pro is a pretty good tablet featuring a large 10.8-inch display and a handy M-Pen which supports 4096 pressure levels. But the tablet isn't cheap and if you are out to buy one for yourself, you'll have to shell out well over $450, just for its Wi-Fi variant. This is probably why Chuwi has decided to release a Mediapad M5 Pro rival, the Chuwi Hi9 Plus. Chuwi's CEO even went on to say "The purpose of this tablet launch is to compete with HUAWEI MediaPad M5 Pro". So, its clear that the Hi9 Plus will take on this large screen Huawei tablet.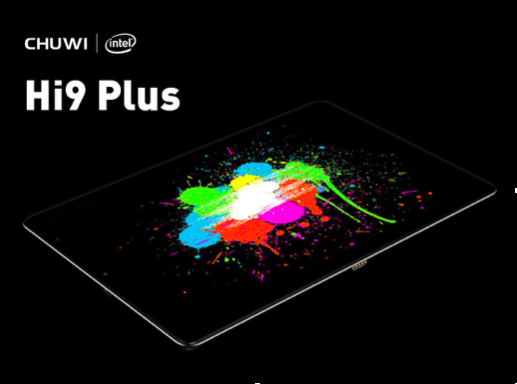 We have got little details about the Chuwi Hi9 Plus so far and they are not really that significant. What we know is that the Hi9 Plus' dimensions will be as follows: 266.2 x 177 x 8.1mm and it will weigh around 500 grams. This doesn't get us excited about the tablet, especially since the M5 Pro is smaller in dimensions. However, these dimensions could hint that the Hi9 Plus is as large as the M5 Pro or maybe even bigger. Further, at just 500 grams, the tablet will be easy to carry around wherever you go. Further, it will feature a magnetic keyboard dock that will instantly transform it into a laptop.
Considering that the Hi9 Plus is taking on the M5 Pro model, we are keen to see whether it will come with a pressure sensitive stylus. The Huawei tablet comes with an M-Pen that supports 4096 levels of pressure sensitivity, so a stylus could be a significant addition to the Hi9 Plus tablet. LTE support would be another feature that we expect on the upcoming Chuwi tablet.
There's no doubt that Chuwi tablets are extremely affordable. If the company manages to price it even half of that of the Mediapad M5 Pro, the upcoming tablet could be a really interesting option for large screen lovers.
No more details for now. But it is being said that the Hi9 Plus will launch sometime in September. Let's wait and watch.
Check out more details about Chuwi's products from here. Also check out the Back-to-school promotion from August 20th  to September 10th.  Up to 20% off on the best selling laptops, tablets and Mini PC.