Here's Your Chance To Collect Coupons, Get Free Gifts And Lots More On GeekBuying
by Vinay Patel ago0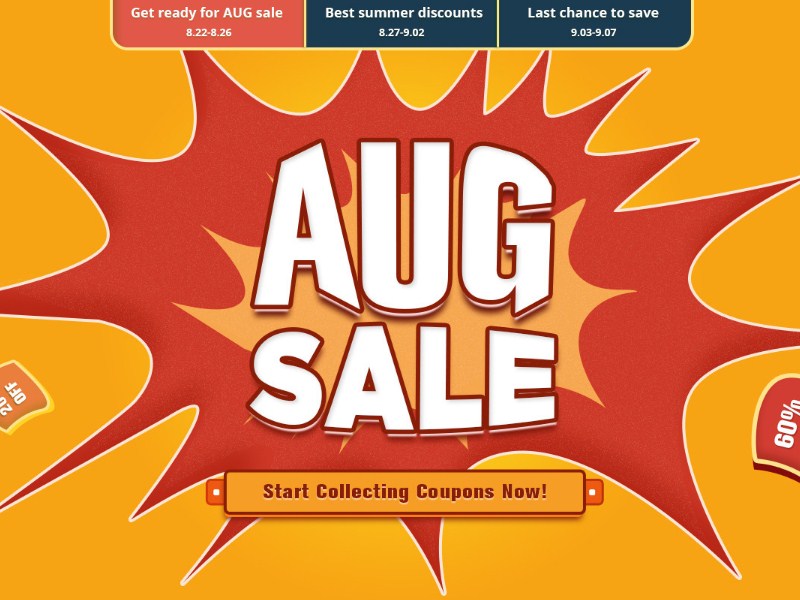 The biggest promotion sale of the month kicked off on GeekBuying and it includes huge discounts, great deals and offers that you don't want to miss. So without further ado, let's head straight to the details.
Dubbed as the 'August Sale,' the promotion has been split into multiple categories in order to simplify the search process. First off, the Coupon section offers buyers an opportunity to save a considerable amount of money in the form of discount coupons.
Each coupon is associated with an expiry date and it is imperative for you to apply it before it expires. The coupon will be sent directly to the users GeekBuying Account with details about the product it can be applied on and its validity.
The Preview category comprises a broad range of heavily discounted electronics items including the Xiaomi Mi Band 3 Smart Bracelet, Xiaomi Roborock S50 Robot Vacuum Cleaner 2, One Netbook One Mix Yoga Pocket Laptop and lots more.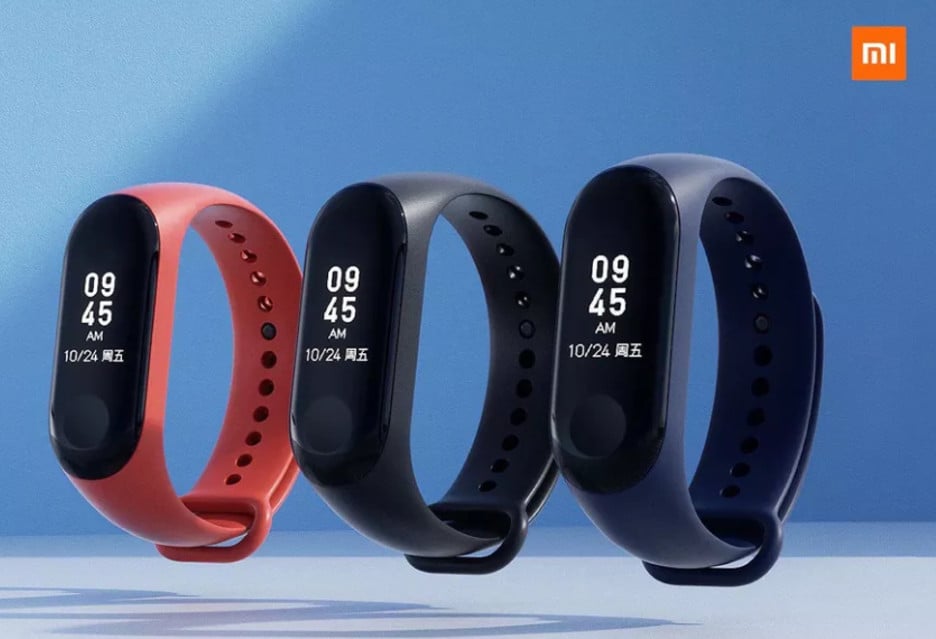 Consumers will be eligible to get $50 off if their order exceeds $500 and save $5 on orders over $60. The aforesaid coupons will specifically be available in the Preview section.
Aside from that, consumers will be able to get up to 60% off on Top Tech section and save up to $200 on Outdoor & Fashion category as well. Moreover, the Home Gear segment will feature a slew of appliances that come in handy in day to day life starting from just $0.99.
The Recommend section features miscellaneous items carrying considerably lowered price tags. For the sake of an instance, you can buy the VOYO VBook i7 Plus Tablet at a dropped price of just $805.99 in this section.
This is a noteworthy 24% reduction in the tablet's original asking price of $1065.99. With just 47 pieces remaining at the time of writing, the sale is slated to end in 3 days.
You can follow this link to take advantage of the August Sale promo before it comes to an end on September 3rd.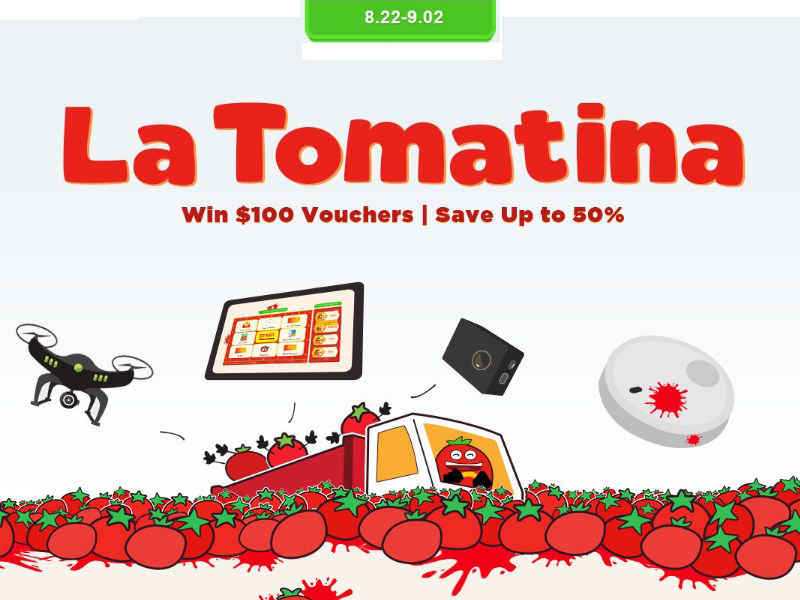 In addition to doling out the aforesaid discounts, GeekBuying is also offering consumers a chance to win $100 vouchers and save up to 50% as part of its 'La  Tomatina' promotion.
The promo features the Xiaomi Cleaner 2, a $15 OFF Coupon, Secret Gifts, the Xiaomi Redmi 5 Plus, 5% OFF, a $20 OFF Coupon and a Thank You section. In order to participate, all you need to do is to click on the Start button which is placed in the middle.
After clicking on the Start button, you have to wait to find out what you've won. For example, you can win a Tronsmart Element Mega $15 OFF Coupon which will be sent to your GeekBuying account.
You can follow this link to check out more details and grab your chance to win big discount coupons.
Check Out GeekBuying's August Sale Promo
Check Out The La Tomatina Promo For Unmissable Deals