Google had introduced the original Pixel and Pixel XL smartphones on Oct. 4 in 2016. The successor Pixel 2 and Pixel 2 XL phones were unveiled on the same date in 2017. Hence, the rumor mill has been speculating that the search engine giant will be debuting the upcoming Pixel 3 and Pixel 3 XL phones on Oct. 4 this year. However, a new report on Bloomberg has revealed that the company will announce the Pixel 3 duo on Oct. 9.
According to a Bloomberg report, people who are familiar with Alphabet Inc.'s have revealed that Google will be launching the new Pixel phones on Oct. 9 through an unveil event in New York City. However, Google is yet to confirm on the launch date. The slight delay from the expected Oct. 4 launch date sounds a bit strange since numerous leaks have revealed almost leaked everything about the Pixel 3 XL smartphone.
The Google Pixel 3 and Pixel 3 XL launch event will be used to announce other Pixel products such as a new Pixelbook and a Pixel Watch. The Pixel 3 duo will be the first phones to come preinstalled with Android 9 Pie OS.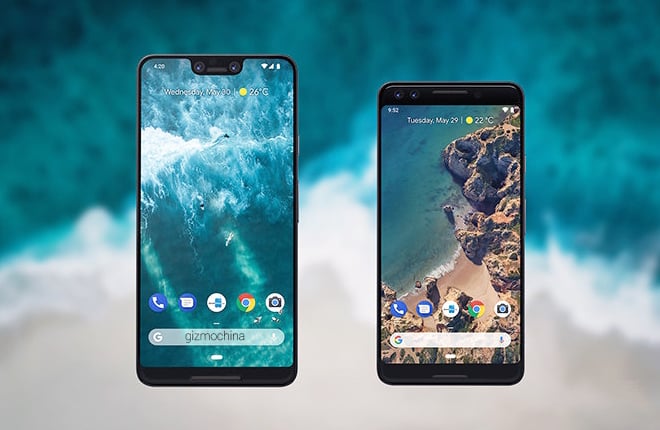 Read More: Google Pixel 3 XL camera samples reveal photography prowess of its single rear camera
The Google Pixel 3 and Pixel 3 XL phones respectively feature 5.4-inch and 6.7-inch OLED screens. The 5.4-inch Pixel 3 is expected to feature an 18:9 display whereas the 6.4-inch Pixel 3 XL will be coming with a notched screen. The Snapdragon 845 SoC and 4 GB of RAM are expected to power both the smartphones.
Like the predecessor Pixel 2 and Pixel 2 XL, their successor editions are expected to carry support for Active Edge feature. The Pixel 3 XL is rumored to feature a 3,430mAh battery whereas the Pixel 3 could be packed with a battery of around 3,000mAh capacity. Both the phones are pegged to feature single rear camera of 12-megapixel and dual 8-megapixel front-facing snappers. The Pixel 3 and Pixel 3 XL smartphones are pegged to hit the market with respective pricing of $649 and $749.
(source)