Save A Considerable Amount Of Money On Over 2000 Items On GeekBuying
by Vinay Patel ago0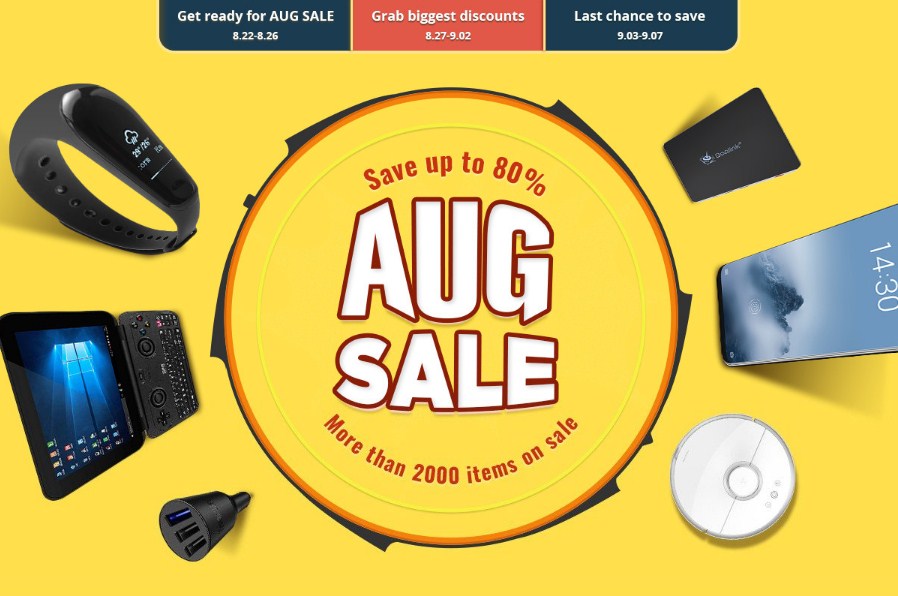 With over 2000 items up for grab, GeekBuying's ongoing August Sale promotion is simply awe-inspiring. It features a wide selection of electronics and other items that you can buy without worrying about emptying your pocket.
Aside from taking advantage of the big discounts, you can even save extra money in the form of coupon codes. You can get $30 off on orders that exceed $500, $4 off on orders that exceed $50 and get $1 off when your grand total is more than $10.
In order to avail these coupon codes, all you need to do is to share the promotion on social media platforms including Facebook, Twitter and Google Plus. The specific coupon code will surface once you finish sharing the promo on one of the aforesaid social media websites.
You can follow this link to check out all the products you can buy at the lowered price and use the coupon code to get extra discounts before they expire.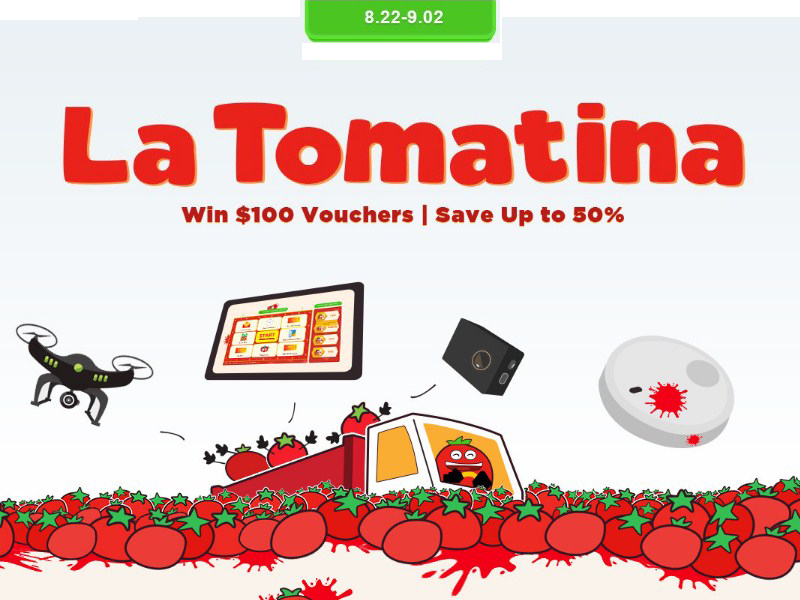 Apart from that, you can take a chance to win $100 vouchers and save up to 50% by participating in GeekBuying's La Tomatina promotion. Note that 'tomatoes' actually allude to discount coupons, vouchers, secret gifts and other unmissable deals. Let's check out how you can get tomatoes.
It is imperative for you to be logged in to your GeekBuying account in order to get Tomatoes. The next steps towards seizing these deals include subscribing and sharing the promo on social media websites such as Facebook and Twiter.
You get 2 tomatoes for logging into your account, 3 tomatoes for subscribing, 1 for sharing and 3 tomatoes for placing an order. As if that weren't enough, a lucky customer will be able to win the Xiaomi Cleaner 2 vacuum cleaner as well.
The rest of the products have been split into multiple categories dubbed Recommended, Outlet Price, Under $10 and AUG Sale. Each of the aforesaid categories features a myriad of popular items that you can buy at the discounted price.
For the sake of an instance, the Xiaomi Redmi 5 Plus smartphone that usually sells for $319.99 is currently up for grabs at a dropped price of just $169.99, under the 'Recommended' category of the promo. This 47% discount is limited to just 6 days.
If you're interested in checking out the rest of the products and taking advantage of the discount, just follow this link without wasting time.
Check Out GeekBuying's Aug Sale Promo
Check Out GeekBuying's La Tomatina Promo