Xiaomi brings MIUI-Inspired Poco Launcher on Play Store for all Android devices
by Michele Ingelido ago0
The new gaming-centric affordable flagship Xiaomi Poco F1 was launched about a week ago as the cheapest device with the Snapdragon 845 chipset. Unlike other Xiaomi phones this handset, which is also the first one from the new Xiaomi's sub-brand is equipped with a customized version of the MIUI promising fast performance and interesting features to improve usability. Now, after the huge success achieved by the handset in just a few days, the Chinese giant has decided to make Poco Launcher available for every Android device by launching it on the Play Store.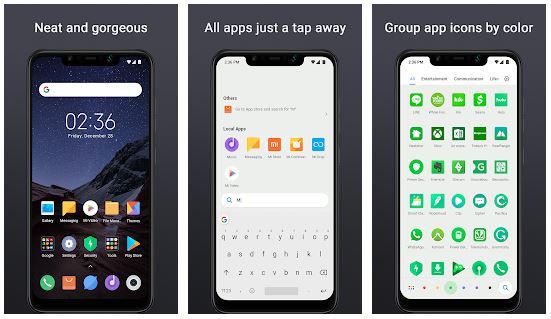 The app is still not official and it is currently in a phase of limited availability, so do not be surprised if you can not download it from Google Play. But in case it is not available for you, then you can get it through APK file by downloading it on third-party platforms such as APK Mirror. Given that it is not a definitive version, you may encounter bugs or issues related to the stability of the app. For the rest, you will get exactly the same user interface as the new Xiaomi Poco F1, as well as its additional features.
Thanks to Poco Launcher, you can group app by colors, set it in alphabetical order, change the icons thanks to the support for Android icon packs or even hide app icons. The new Poco Launcher promises fast and smooth performance, with fast UI animation and a cleaner look. Among the features, there are also some MIUI-exclusive features such as the quick app drawer. If you want to make your device similar to Xiaomi phones, this is the best official Xiaomi app for you. If you want to check all the other features and customizations of Poco Launcher, click on the source link below to view the app on Google Play.