Get Discounts On Minimalist Watches From Top Brands On GearBest
by Vinay Patel ago0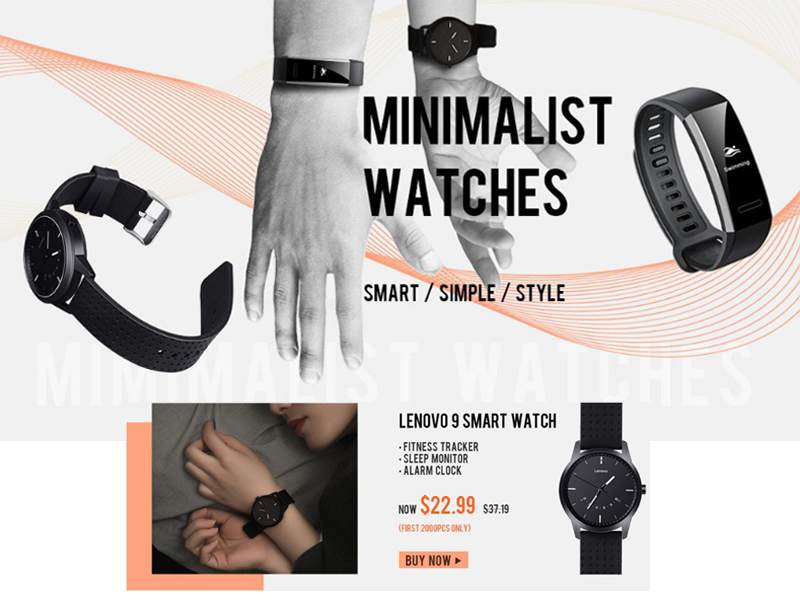 Consumers these days are spoilt for choice when it comes to their fitness. While the market is brimming with all sorts of smart wearables that can monitor the wearer's health and track multiple activities including heart rate, these devices don't come cheap.
Obtaining a high-end smart wearable can be much harder for a fitness-conscious buyer who's on a tight budget. In order to overcome this key stumbling block, GearBest, in collaboration with popular brands like Lenovo, Huawei and Zeblaze are offering a wide selection of minimalist watches at a considerably lowered price.
The promotion sale has been split into multiple categories in a bid to simplify the search process. Here's a brief glimpse of what the promo has to offer.
First off, there's a 38% off on the Lenovo Watch 9 Wristband, which would normally set you back $37.19. Thanks to the aforesaid discount, you can now buy the Lenovo-branded smart wearable at a dropped price of just $22.99.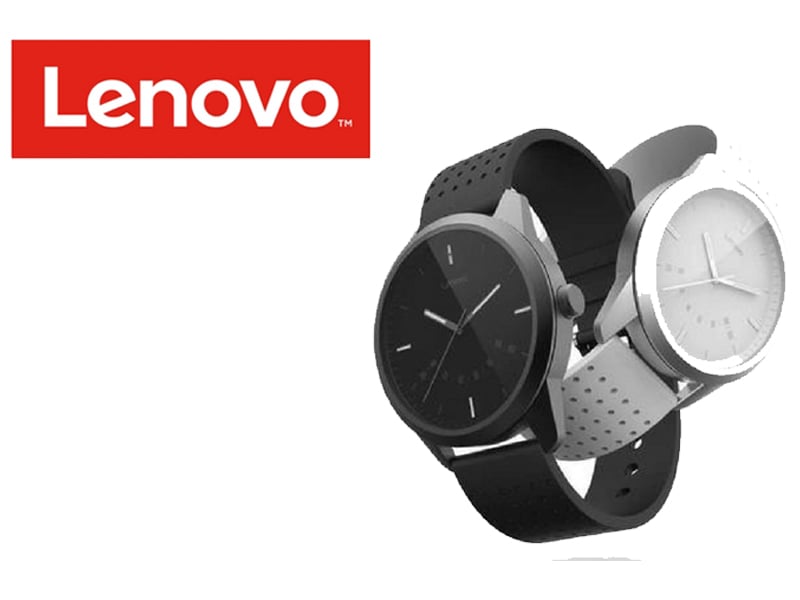 Alternatively, you can go for the Huawei Band 2 Pro Smart Bracelet if you're willing to shell out just $45.99. This is a noteworthy 31% reduction in the device's original asking price of $65.93.
The promo will come to an end in 3 days. It is worth noting that the Flash Sale price will only be valid for the remaining 404 pieces.
The first section dubbed, 'Very Best of Lenovo' gives fans of the Beijing-based tech company something to cheer about in the form of noteworthy discounts. Lenovo devotees can avail discounts on the  Cardio-Plus HX03W Smartband, Lenovo Watch 9 Wristband, Lenovo HX06 Smart Bracelet and Lenovo HW01 Smart Wristband, just to name a few.
AMAZFIT aficionados haven't been ignored either. The next category called Enjoy AMAZFIT features heavily discounted smartwatches from Huami's popular sub-brand that makes fashionable activity trackers.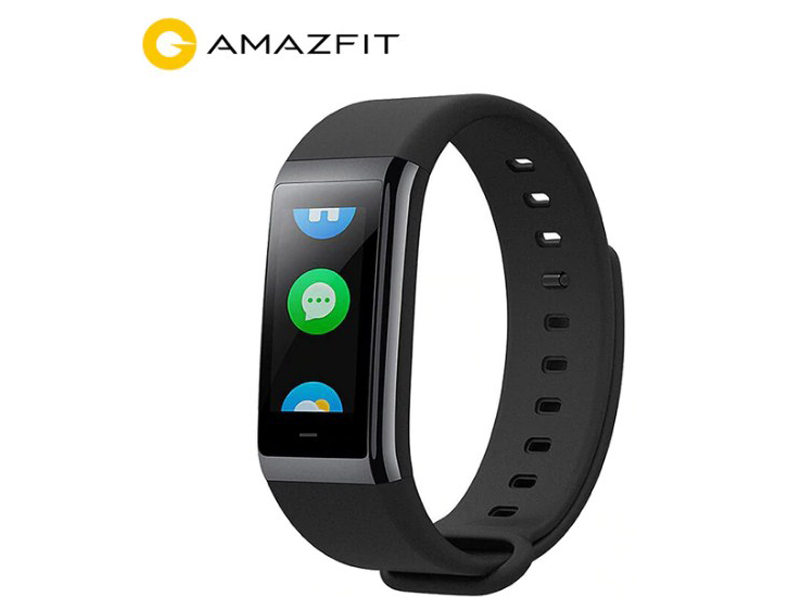 You can get 20% off on Xiaomi Amazfit Smartwatch 2 English Version, 10% off on Xiaomi AMAZFIT Cor IPS Smartband and 14% off on the Xiaomi Huami AMAZFIT Bip Lite Version Smart Watch. This segment also includes the Xiaomi AMAZFIT Heart Rate Smartwatch, but it doesn't carry a discount.
But if you've restlessly been waiting to get your hands on a Huawei-branded smart wearable, you might want to take a gander at the next category called 'Huawei Perfection'. In this section, you can buy the Huawei Honor Band 3 Smartband, the Honor A2 Smart Bracelet and the Band 2 Pro GPS Sports Smart Bracelet at a lowered price.
The Huawei B3 0.91 inches Sports Smart Bracelet is also included in this category; however, it doesn't carry a discounted price tag. If you're interested in getting your hands on the B3 smart bracelet, you'd need to shell out $79.23.
Deemed as one of China's biggest smartwatch company, NO.1 Smartwatch has a reputation for manufacturing a wide selection of feature-laden wearables. Bearing that in mind, GearBest is doling out big discounts on select wearable devices from the popular brand.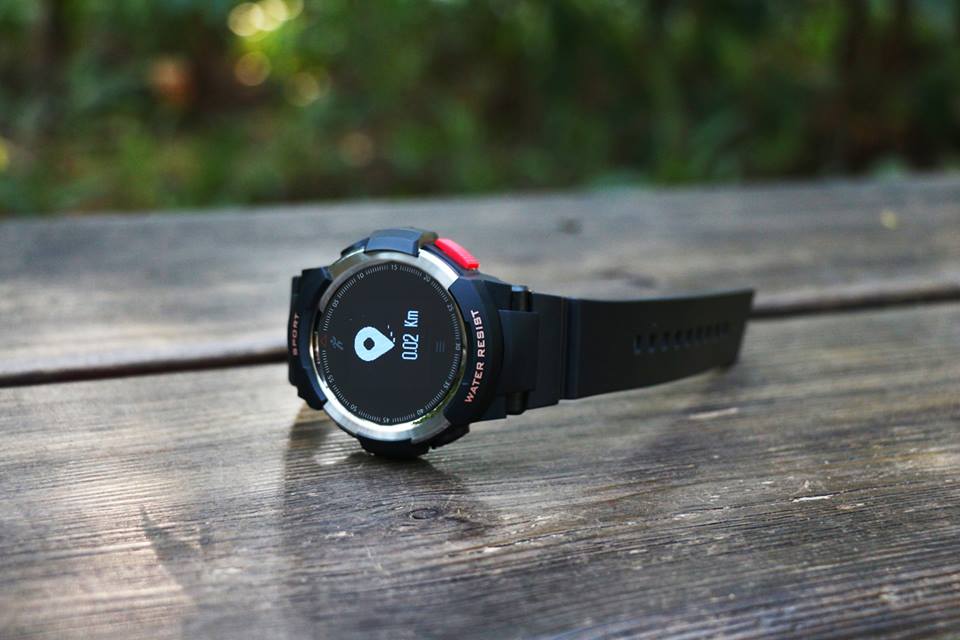 In the division, you can obtain the F18 GPS Sports Smartwatch, the F6 Smartwatch, the S9 Heart Rate Smartwatch and a slew of other well-received smartwatches from NO.1 Smartwatch. Note that the discount has been applied only to select smartwatches, while the other devices in the category are available bearing their retail price.
As far as Zeblaze smartwatches are concerned, you can get a 19% off on the VIBE 3 Smart Watch, 8% off on the Crystal 2 Smart Bracelet and 12% off on the VIBE 3 HR 1.22 inch Sports Smart Watch. The Zeblaze VIBE LITE Smart Watch is also available in this section carrying its original $49.99 price tag.
You can follow this link to check out more recommendation and avail the discount before the promo ends.
Get Big Discounts On Top-Branded Smartwatches