Buy Oclean Air Electrical Toothbrush For Just $39.99 On GearBest; Win Free Gifts!
by Vinay Patel ago0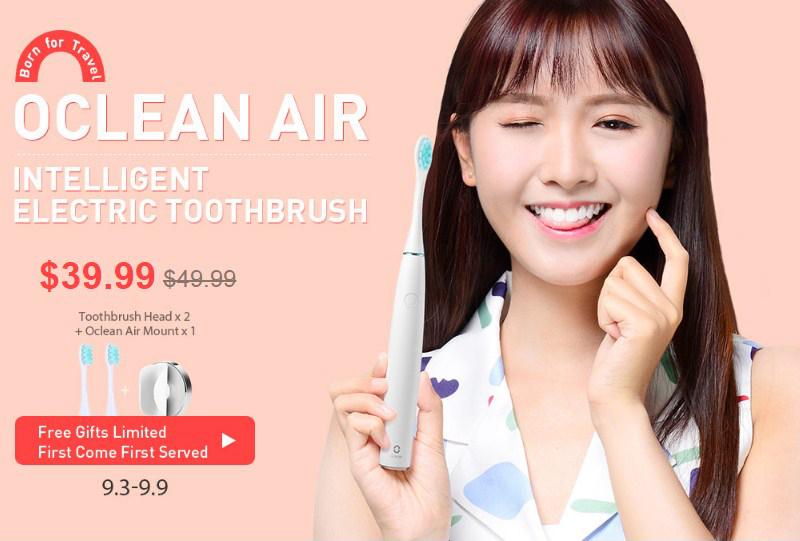 It's no secret that brushing your teeth is extremely important for good oral care. While both electric and manual toothbrushes are effective when it comes to removing oral plaque that leads to decay, the vibration generated by an electric toothbrush constitute relatively more micro-movements while brushing your teeth.
If you've been looking for a high-end electrical toothbrush that doesn't cost a bomb, you've come to the right place. As part of its latest Flash Sale, GearBest is offering the Oclean Air electrical toothbrush at a discounted price.
The light-and-compact variant of the design award-winning, Oclean One rechargeable automatic sonic toothbrush, the Oclean Air operates using the same patented customizable brushing plans app as its predecessors – the Oclean One and SE models.
While it would normally set you back $49.99 on online stores, the Oclean Air electrical toothbrush is currently up for grabs at a dropped price of just $39.99. This is a noteworthy 20% reduction in the item's original asking price.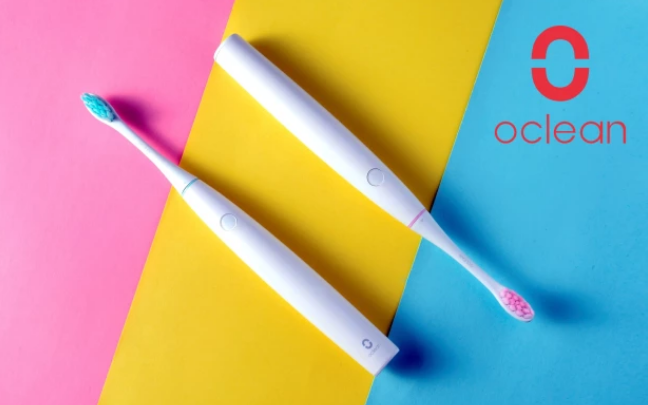 Apart from taking advantage of the discount, you can get a chance to win a free gift product when you buy the Oclean Air electrical toothbrush on GearBest. It is imperative for you to bear in mind that the opportunity to win free gift will be on the first come, first served basis considering there's a limited number of gifts.
Apart from that, new customers will be eligible to avail an additional PayPal discount wherein the buyer can get $5 off if his/her grand total exceeds $50. The discount will be limited to the first 500 orders daily. It is also worth noting that the promotion is slated to end in just 4 days so if you're interested in getting the discount, just follow this link without wasting time.
Note that the Flash Sale price will be limited to the remaining 316 pieces only. The discount will be valid for the white color version of the Oclean Air toothbrush.
Get 20% Off On Oclean Air Electrical Toothbrush