Blackview BV9500 Review – Solid 10000mAh Rugged Smartphone!
Blackview BV9500 is quite a unique phone that costs just about $330 but it has a massive 10000mAh battery that is packed into a water-resistant and shockproof body. As always, I will go through all the pros and cons of this device, so stay tuned.
VIDEO REVIEW
UNBOXING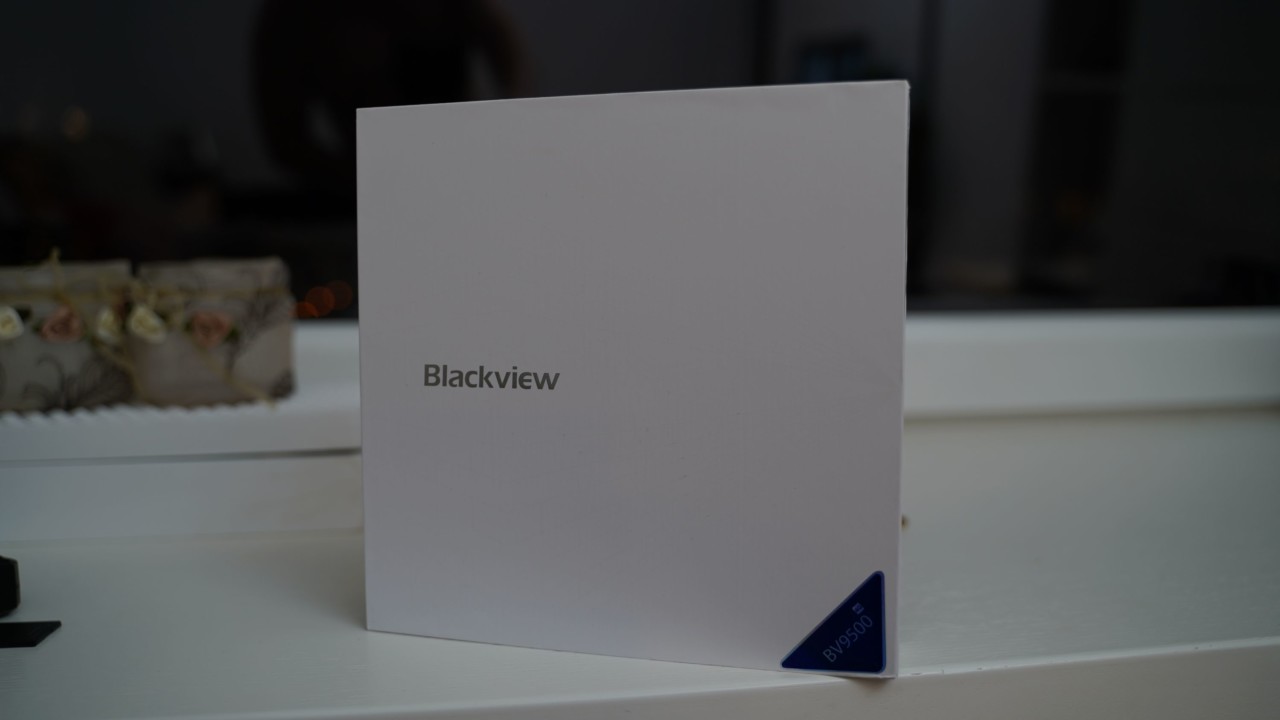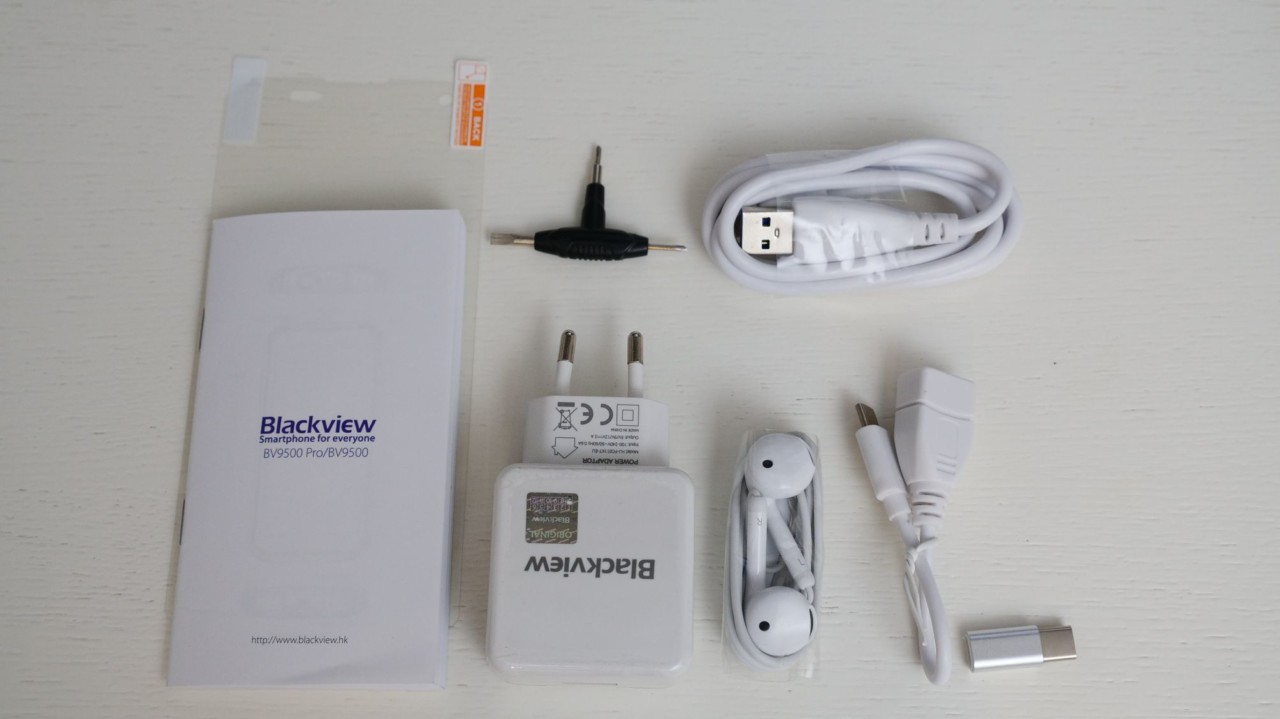 The phone ships with all the usual items and some extras include USB OTG cable, USB-C adapter, a pair of earphones, a screen protector and a tool to open up the SIM card tray.
DESIGN, DISPLAY, BATTERY LIFE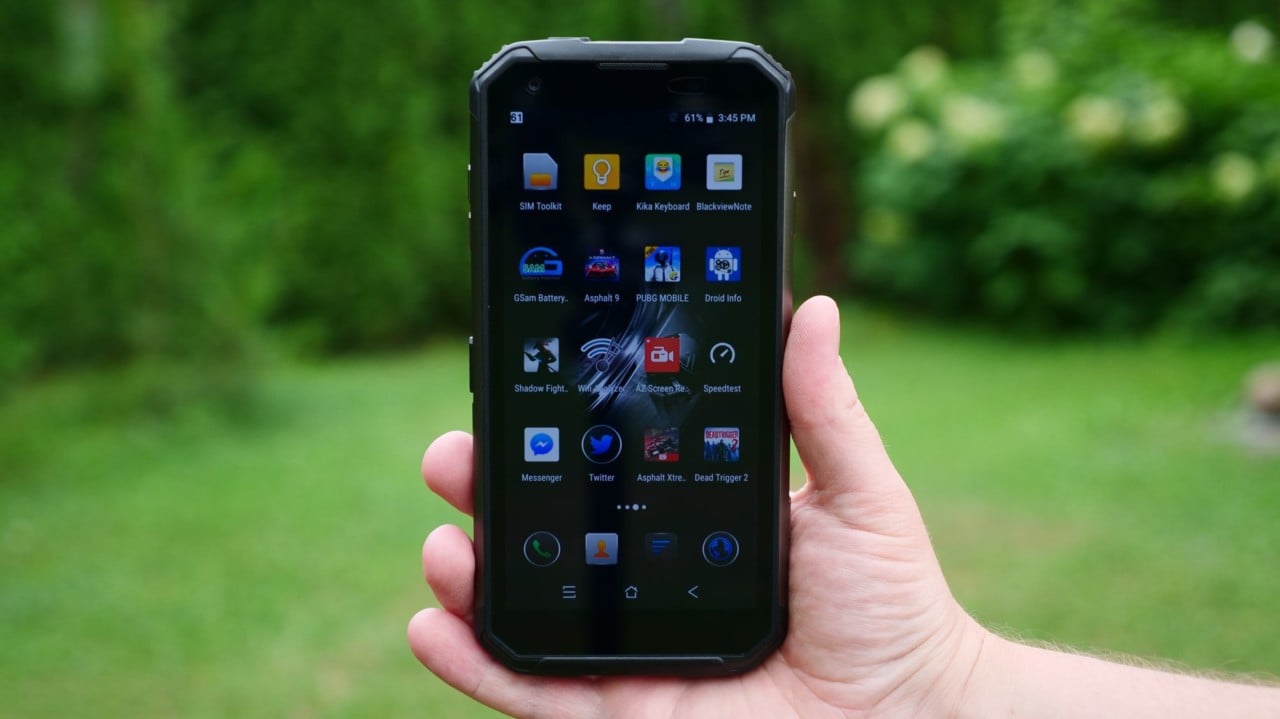 The Blackview BV9500 is a really big and heavy device but it has a few serious reasons for that: an insanely huge 10000 battery and rugged, water-resistant and shockproof body.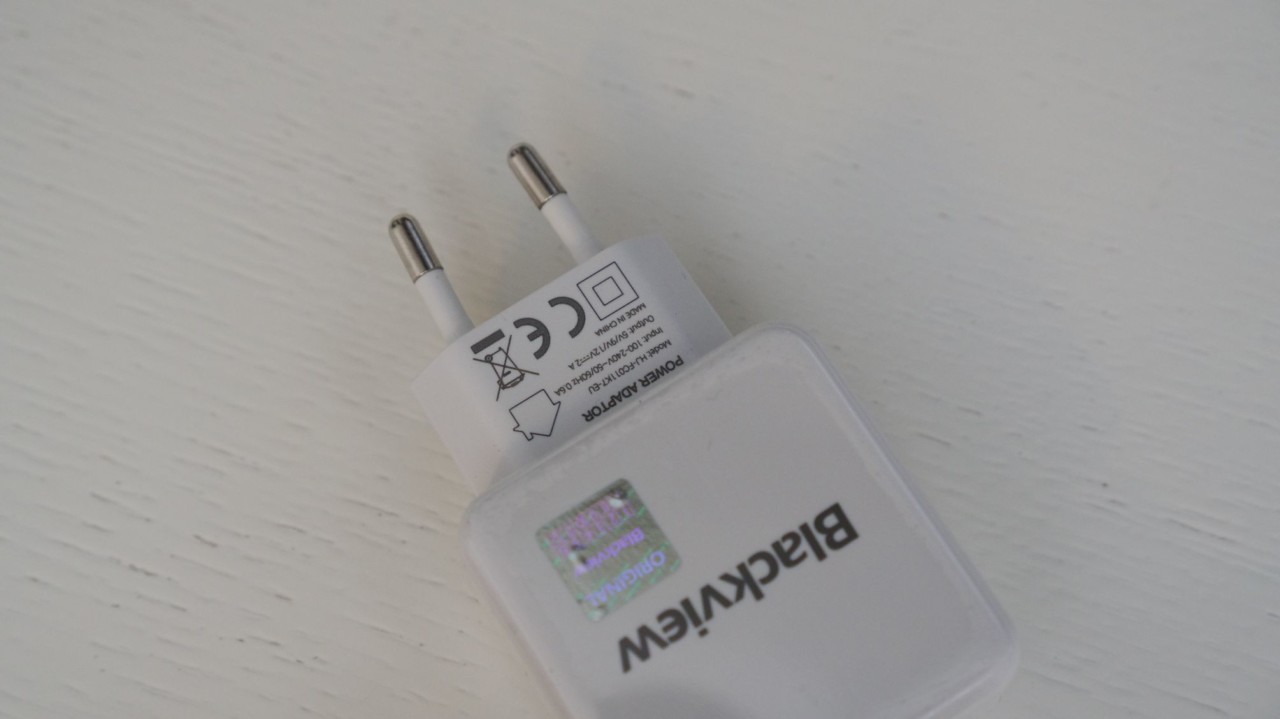 Let's start with the battery. Obviously, the phone will last you forever on standby mode but if you use it on the daily basis, you should expect to get up to 24 hours of screen-on time, which is an amazing result, to say the least.
You can also charge it up in just about 2.5h thanks to the supplied fast charger. The phone supports wireless charging for added convenience and this feature works fine.
The overall build quality is excellent. The phone uses a hefty metal frame on the sides and shockproof rubber on the top and bottom, and on the back of the device.
The buttons are very nice and premium too. There is also a programmable key that can be assigned to open up an app you want.  In addition, there is a dedicated PTT button, if you ever need to use the push-to-talk feature. On the top of the phone, there is what I believe a port to attach an external antenna. On the bottom, you can find USB-C port and a headset jack. There is a lanyard hole if you ever need to carry the phone around your neck.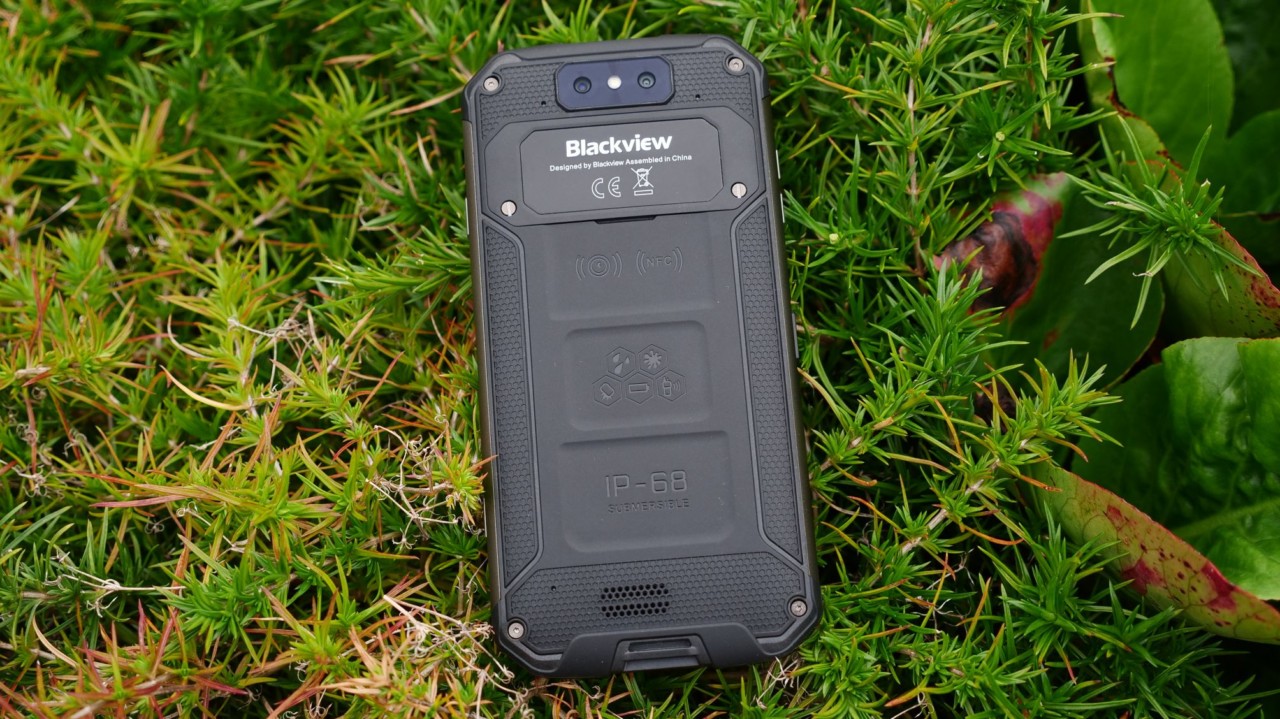 The phone has the IP68 rating, meaning it is water and dust resistant. Also, the device's tough credentials include MIL-SPEC 810G and Gorilla Glass 5 screen protection. That means that the BV9500 is salt, dust, humidity, rain, vibration, solar radiation, transport, and thermal shock resistant. In real life, you can rest assured that the phone will survive drops from up to 1.8 meters.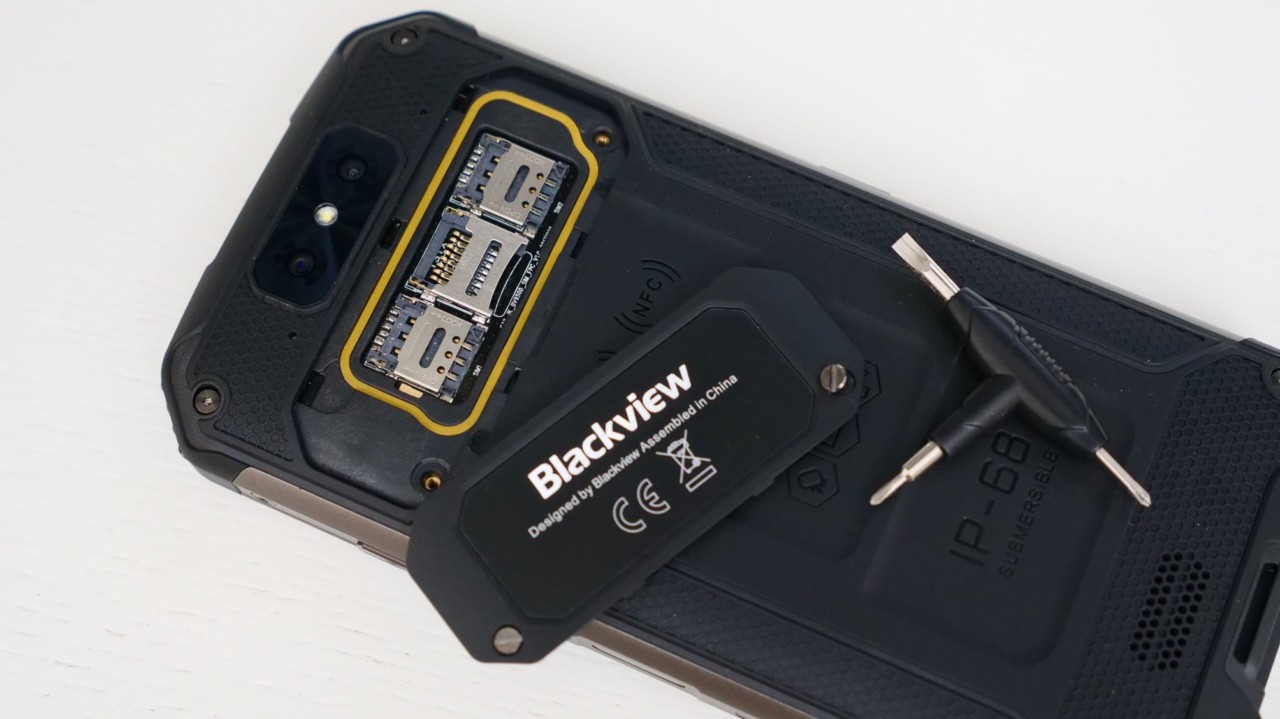 Obviously, to assure rugged properties of this device, Blackview had to make a few tradeoffs. For example, you need to remove a SIM card door with the screwdriver to access two SIM card slots and the SD card tray.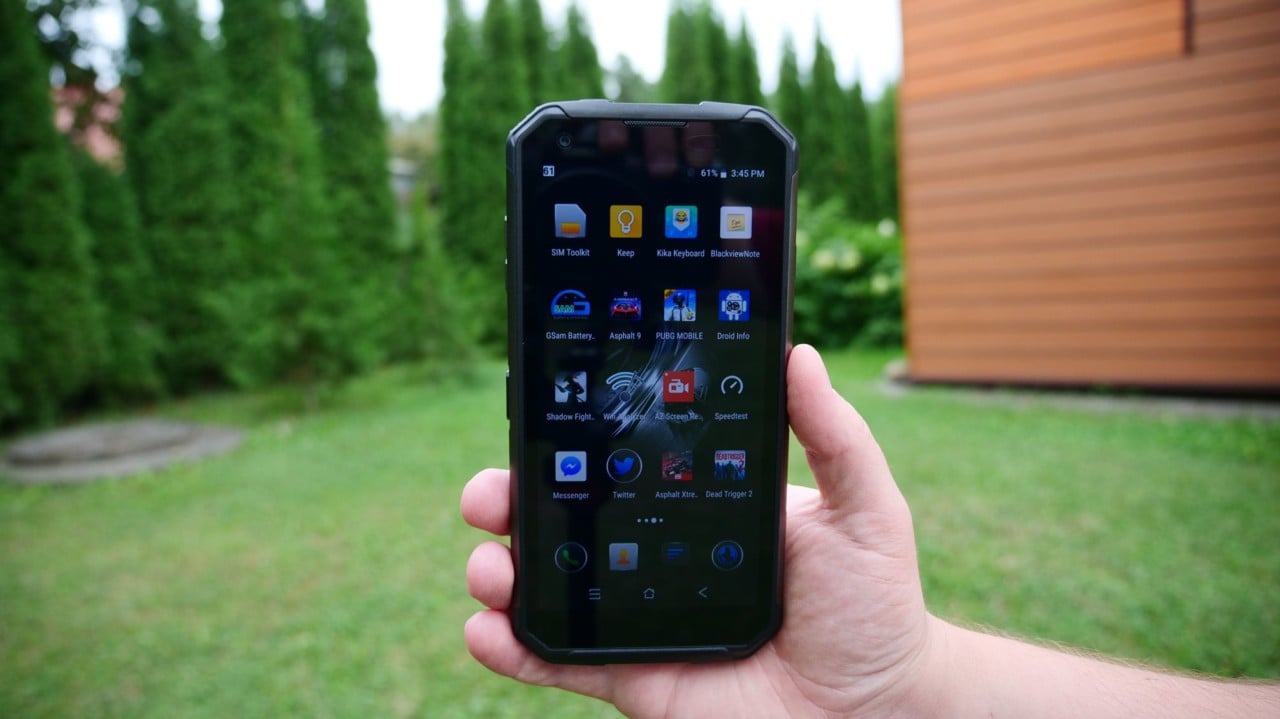 The display is very good overall. It's plenty sharp and vibrant, and it is bright enough for outdoor use thanks to 500 nits of brightness.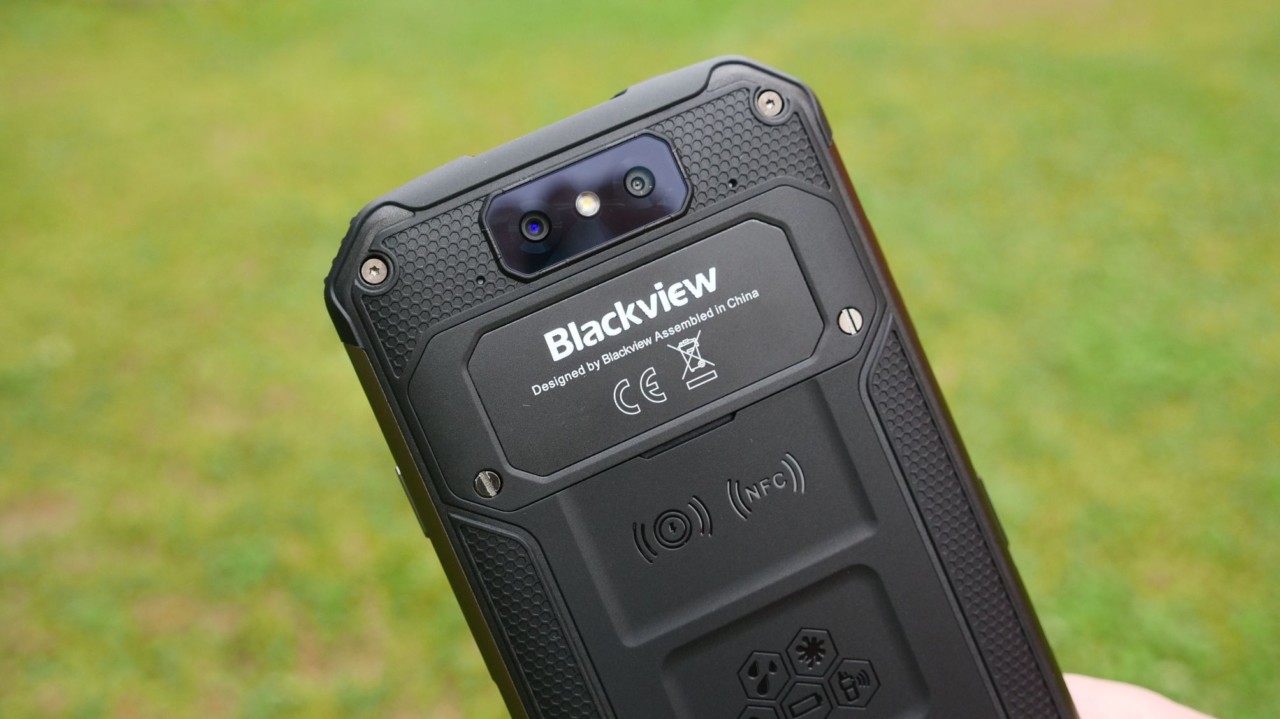 As for cameras, we are looking at a dual-optics system. On the front, there is a 13MP selfie shooter and LED notification light.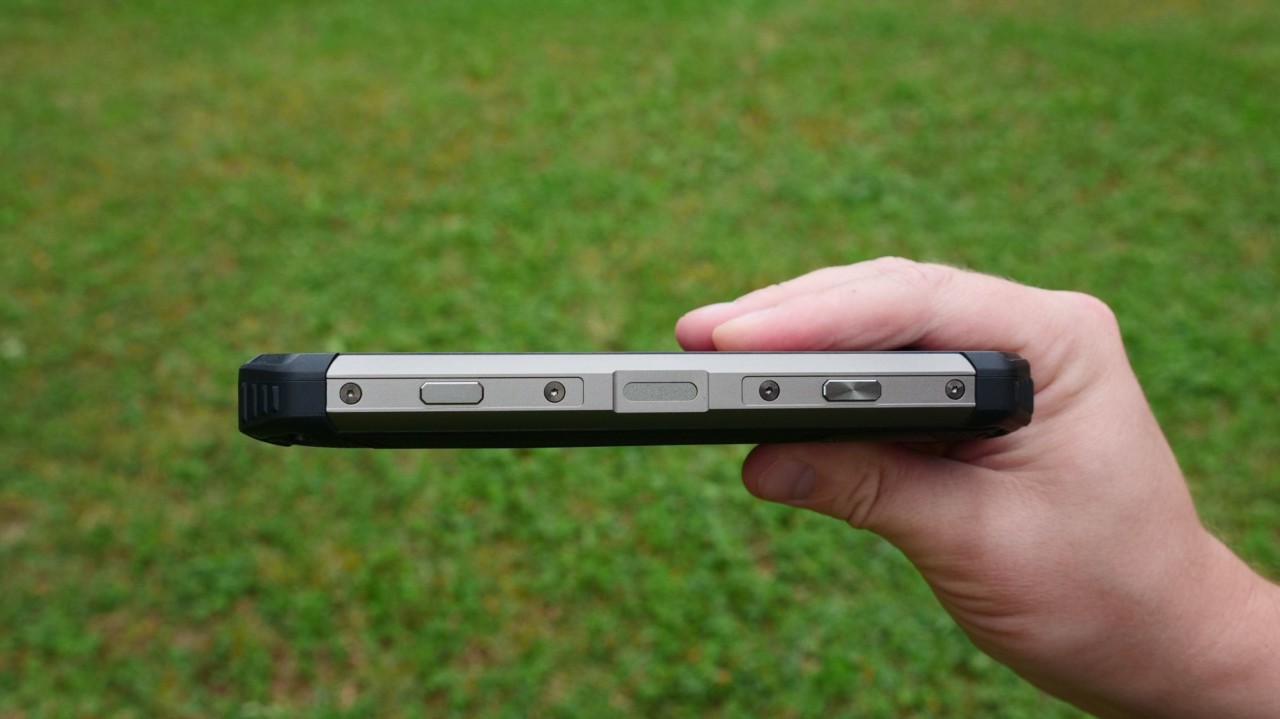 The fingerprint scanner is implemented on the side and it's really convenient to reach. Also, it is very accurate and fast. There is also a face unlock feature that actually works surprisingly well.
I found the headset jack to provide good sound quality. The loudspeaker is probably the best I've heard on any rugged smartphone. First of all, it can get really loud but most importantly, the sound is quite balanced and there is even a decent amount of bass. 
HARDWARE and PERFORMANCE
In terms of hardware, we are looking at a well-specced out phone.
Gaming performance is quite good but not perfect. You will be able to run most of the 3D games but you should expect some stutter and skipped frames. Also, there is some lag in Pubg even on medium graphics but the game is still playable.
USER INTERFACE
As for the user interface, the phone ships with the Android 8.1 but it has the Blackview's skin built on top of it. That means we have redesigned icons and some added features but in general, you get a stock Android experience which is great.
A few notable features include a toolbox that utilizes a variety of sensors inside the phone. There is also a new Blackview Note app and quite a few smart assist features like gestures, the ability to customize the phone and so on.  
I'm happy to report that the overall performance of the UI is very good. The device feels fast all the time and I'm yet to see it lag or stutter.
IMAGE QUALITY
The overall image quality is actually pretty good. You can take some nice daylight pictures that have a good amount of detail and colors are fairly accurate. However, there are quite a few pictures were corners or a certain part of the image is out of focus. Portrait shots may look quite good on social media. 
In terms of low-light performance, it's not mind-blowing but you can take some decent pictures considering this is a budget rugged phone
Selfies look really nice. The pictures are very sharp and detailed and even low-light selfie quality is decent.
1080p video quality is quite decent but there is no continuous auto-focus which is a bit frustrating.
1080p video selfie video quality is quite good too. However, sound recording quality could be better.
CONNECTIVITY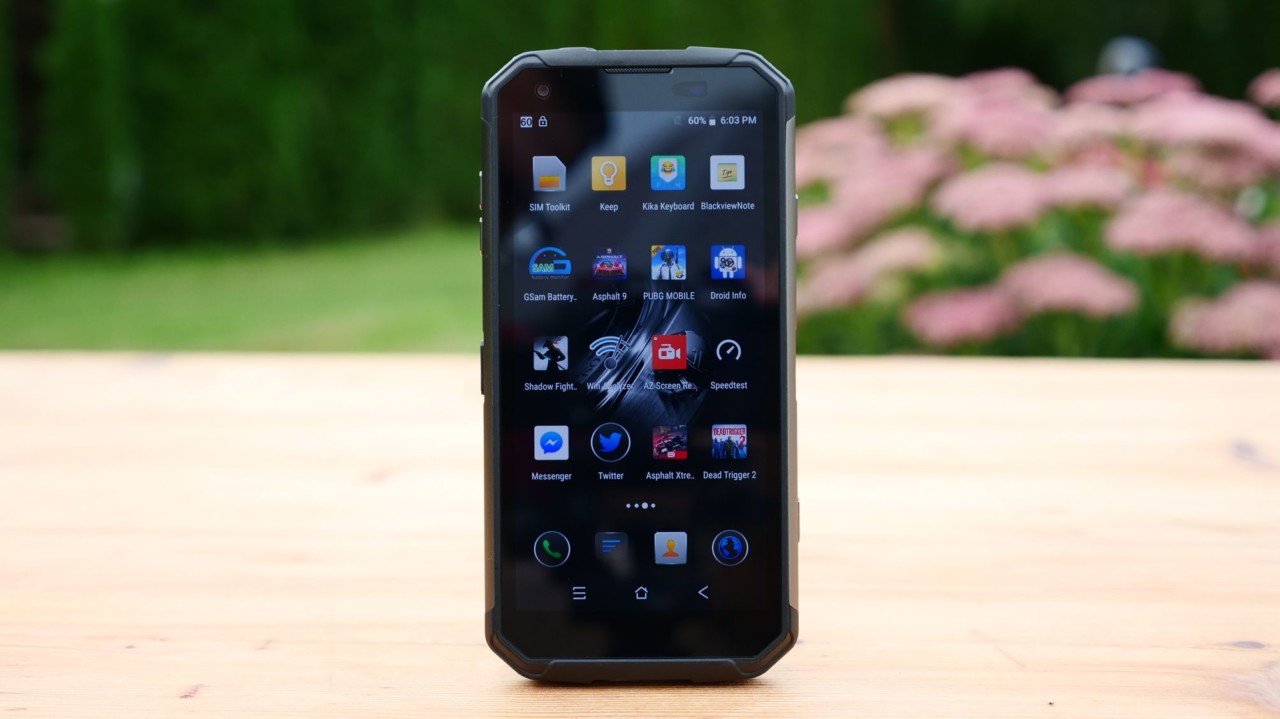 I didn't have any connectivity issues with this device as the call quality and signal reception are pretty good, and the GPS lock speeds and accuracy were okay.
The phone has quite a few sensors including a gyroscope, so you will be able to use the device with VR headsets. Finally, the phone has NFC and FM radio.
CONCLUSIONS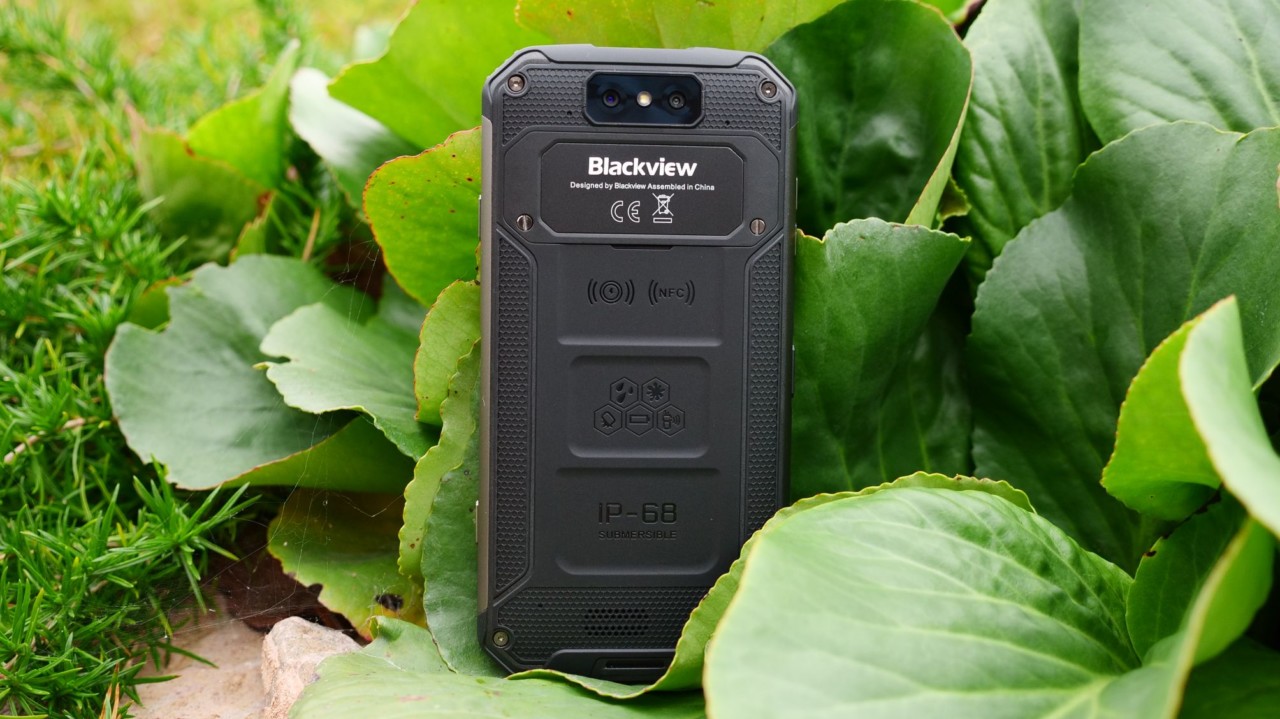 The Blackview BV9500 turns out to be a very solid rugged smartphone that offers a nice and sturdy design, great display, good overall performance, amazing battery life, very good loudspeaker, plenty of sensors and connectivity options, and even good cameras.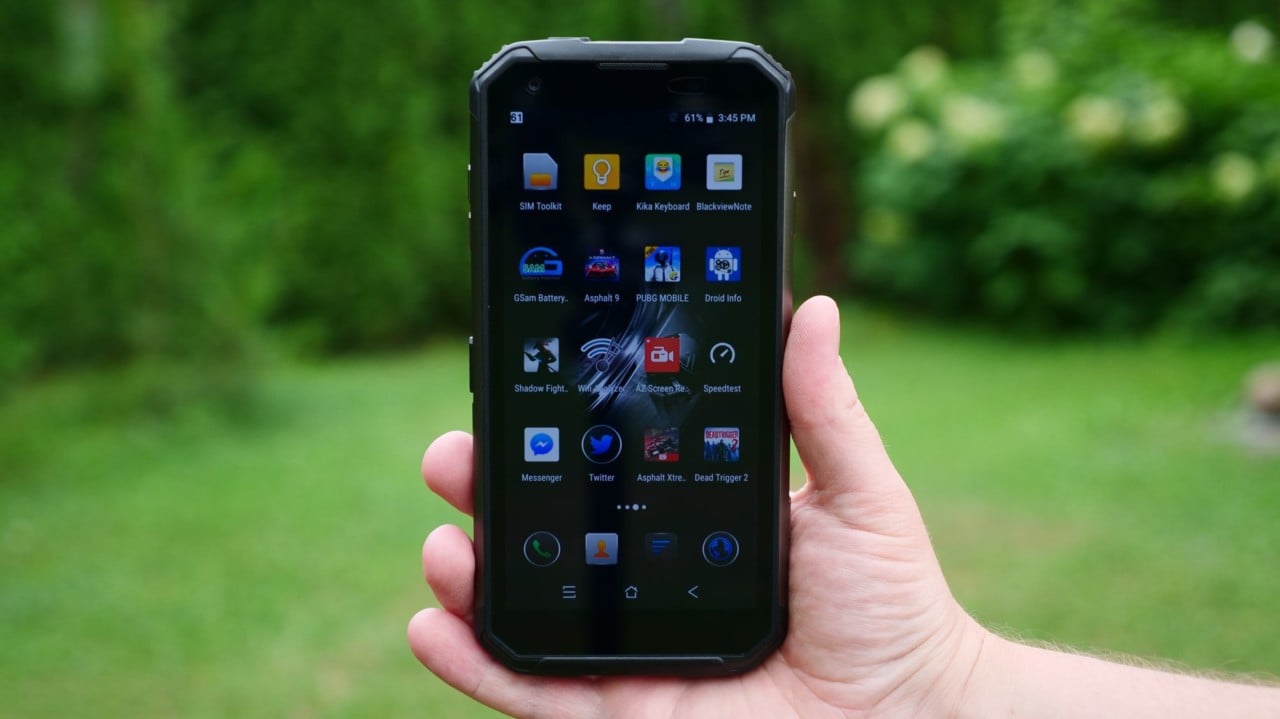 However, I wish we didn't need to use the screwdriver to open up the SIM card tray. Also, there is no continuous auto-focus in video recording.
At the end of the day, these are just minor complaints. I believe the Blackview BV9500 is a very good super battery phone that has a sturdy rugged body and I can easily recommend you checking it out.
Buy Blackview BV9500