Buy Digoo DG-FR100 SmartSet Wireless Digital Alarm Clock For Only $15.68 On Banggood
by Vinay Patel ago0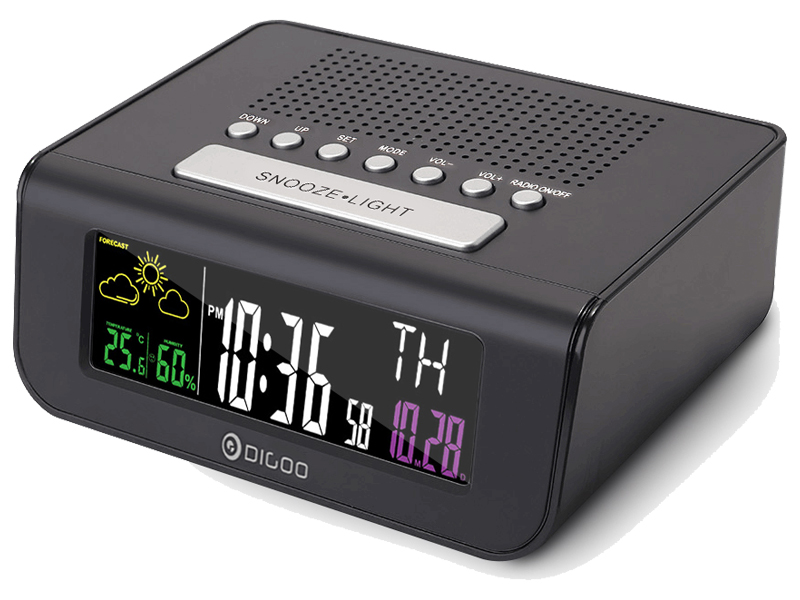 Alarm clocks were originally designed to alert an individual at a specified time. But with the advent of new technologies, these devices now come adorned with a slew of other functions such as displaying weather report, FM radio and lots more.
While there's no dearth of feature-laden digital alarm clocks on the market, they don't come cheap. Thankfully, Digoo is currently offering its DG-FR100 SmartSet Wireless Digital Alarm Clock at a dropped price on Banggood.
You'd usually end up shelling out $21.88 on the DG-FR100 alarm clock, but you can now buy it at a reduced price of just $15.68 on the Chinese online store that offers the best bang for your buck. This noteworthy 28% reduction in the device's original asking price will only be valid for a limited period of time.
The DG-FR100 is an irresistible digital alarm clock, given that it boasts an impressive array of functions. Touted as Digoo's first FM radio clock, it shows indoor temperature, weather forecast and several other information.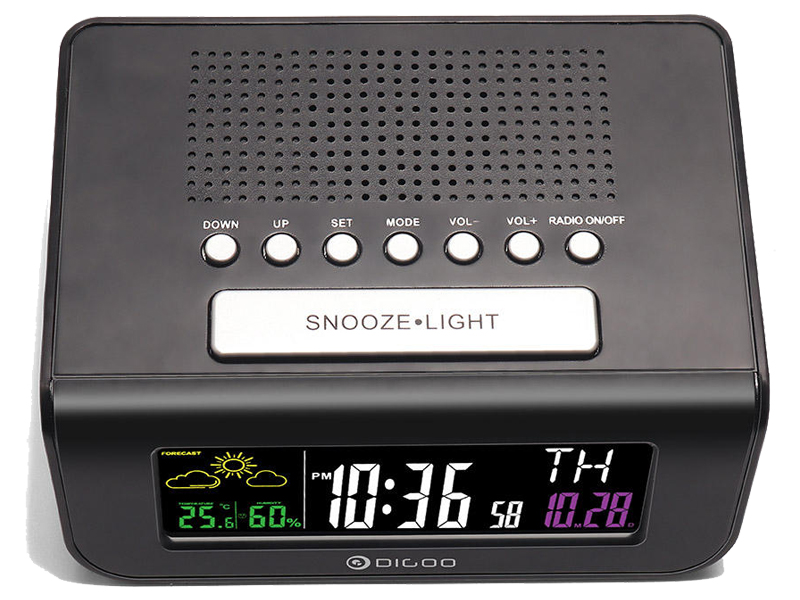 It comes with dual alarm and snooze functions and has a built-in calendar. Moreover, its bright weather icon display distinctly shows atmospheric conditions in the next 24 hours at first glance, giving you enough time to prepare for your journey.
There are two ways you can set the DG-FR100 to wake you up. Furthermore, its FM radio function has the range of 87.0 to 108MHz which makes it easier to receive your favorite station so that you can listen to your favorite news, music, and radio without any sort of interruption.
If this has stirred your interest, you can follow this link to check out more details about the DG-FR100 alarm clock and take advantage of the discount. With just 80 pieces left, the promotion sale is slated to end on October 4th.
Get 28% Off On Digoo DG-FR100 SmartSet Wireless Digital Alarm Clock