Grab Your Last Chance To Save Up To 80% On Over 200 Items On GeekBuying
by Vinay Patel ago0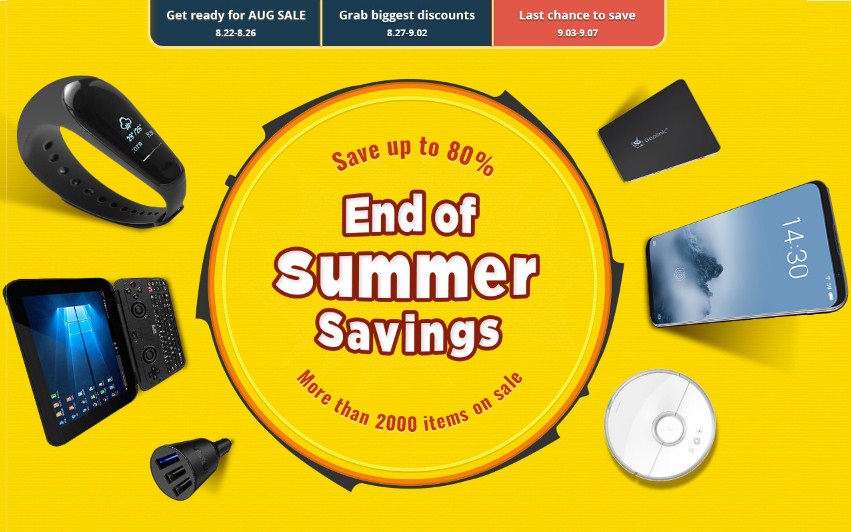 If you haven't taken advantage of GeekBuying's End of the Summer Savings promotion sale yet, this is your last chance to save up to a whopping 80% on more than 2000 items. The third clearing kicked off on September 3rd and is on the verge of wrapping up.
The promo features products that have been split into different categories like Top Rated, Top Tech, Home Gears and lots more. More importantly, you can buy all the products included in the promotion at a considerably dropped price.
For the sake of an instance, you can get a 41% off on the Teclast M20 that normally sells for $297.99. Thanks to the aforesaid discount, you can now buy the feature-laden 4G phablet at a discounted price of just $174.99.
You can follow this link in order to check out the rest of the products and avail the discount before the promo ends.
Top Tech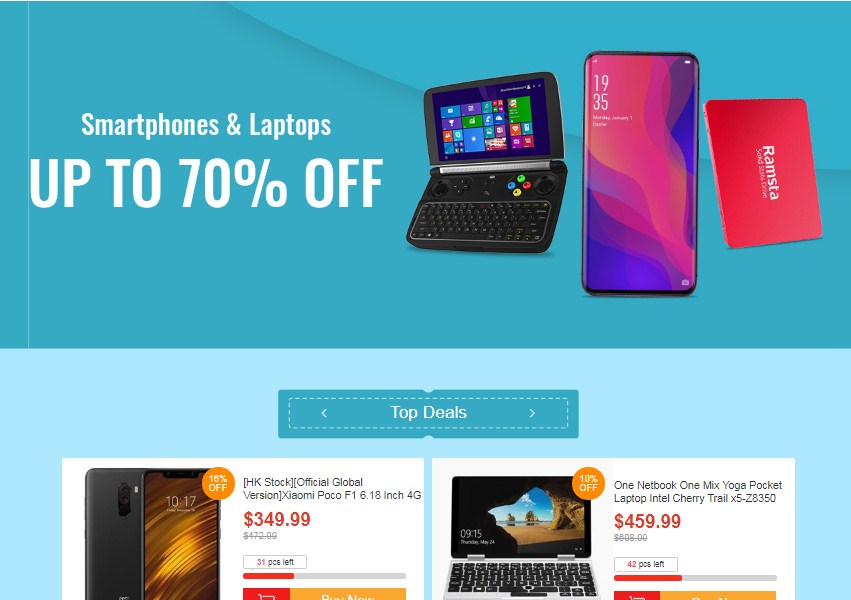 GeekBuying is offering tech buffs something to cheer about by doling out big discounts on a wide selection of smartphones, tablets, laptops and various other electronic gadgets. All products are separated into different other segments.
The Smartphones section comprises 2018 Flagship smartphones, phones that cost less than $150 and above $300. Alternatively, you can get buy phones bearing $150 to $300 price tags in this category.
If you've restlessly been waiting to get your hands on a high-end laptop or tablet PC, you can head straight to the Laptop & Tablet PCs. You can get discounts on a slew of 2018 Flagship, pads, laptops and tablets and even avail exceptional combo deals.
You can visit this link in order to check out the other categories and take advantage of the discounts.
Everything For A Smart Life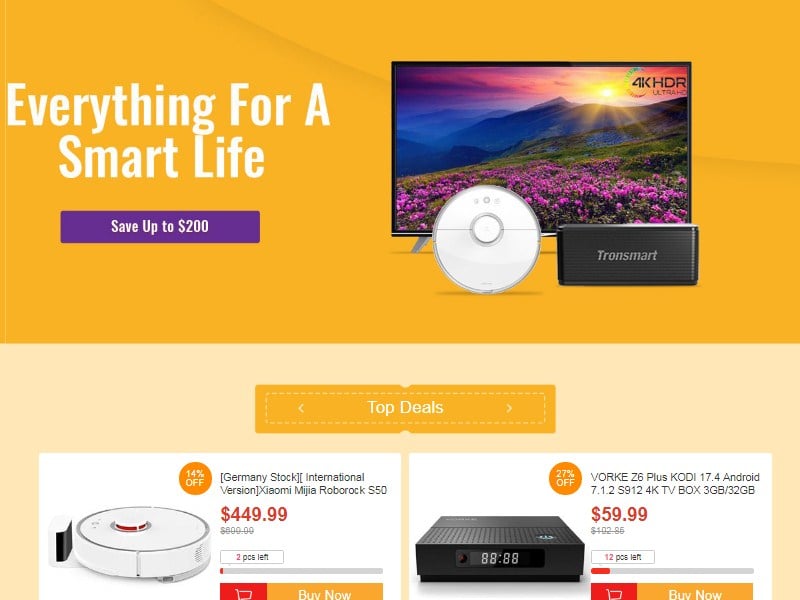 You can get up to $200 off on a slew of home gear appliances that come in handy in day to day life on GeekBuying. From TV boxes, vacuum cleaners to high-end earphones and television, this promo encompasses everything that you need for a smart life.
You can click here to take a look at all the products and get the discounts.
Outdoor & Fashion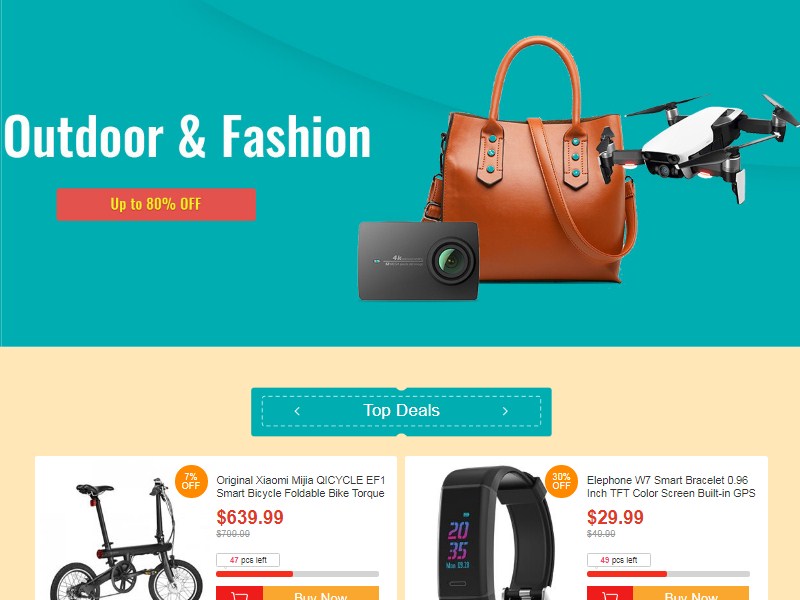 Adventure junkies and fashion-conscious buyers are in for a treat as well. As part of its latest promotion, the Chinese electronics online store is offering noteworthy discounts on well-received gadgets, apparels, bags and lots more.
If you'd like to check out all the products and get the discount, just follow this link without wasting time.
Get Up To 80% Off On More Than 2000 Items
Get Up To 70% Off On Smartphones And Laptops
Save Up To $200 On Home Gears
Get Up To 80% Off On Outdoor And Fashion Products