AnTuTu reveals world's smartphone user distribution: Popular screen resolutions, storage variants, RAM & more!  
by Anvinraj Valiyathara ago0
In August, popular benchmarking platform AnTuTu conducted multiple surveys to reveal the distribution of Android smartphone users across various categories such as screen resolution, screen size, chipset, RAM, storage and Android version.
Screen Resolution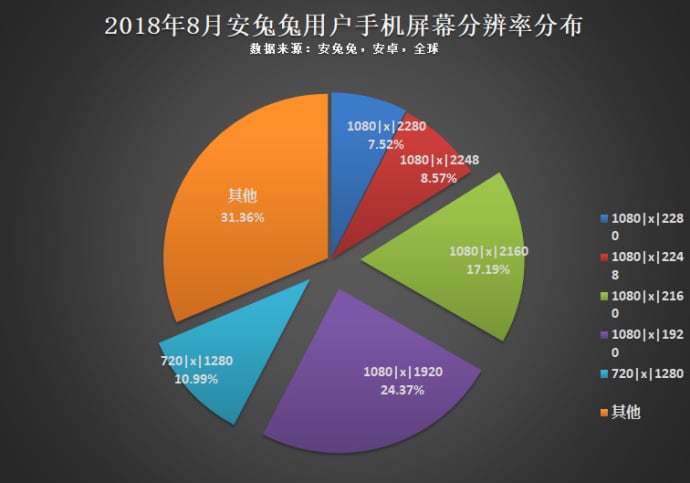 The above image shows nearly 25 percent of users make use of smartphones that support Full HD (1080 x 1920) resolution. Around 17 percent users are using smartphones with tall aspect ratio of 18:9 and Full HD+ resolution of 2160 x 1080 pixels. Nearly 16 percent of users have switched to notched display smartphones that support FHD+ resolution 2248 x 1080 pixels and 2280 x 1080 pixels. Still, a vast majority of users across the world are using Android phones with display resolution lower than HD resolution.
Screen Size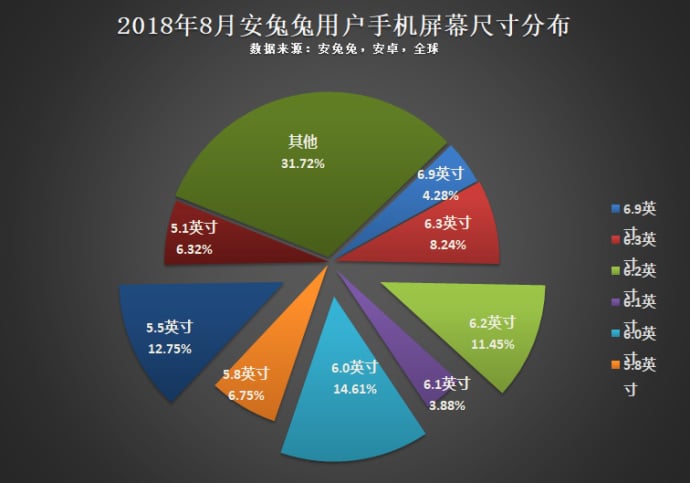 The pie diagram shows that 14.61 percent Android users have smartphones with 6-inch screens. It is followed by 5.5-inch screen size with a market share of 12.75 percent. Phones with 6.2-inch screen size is also gaining popularity as it accounts for 11.45 percent market share.
Chipset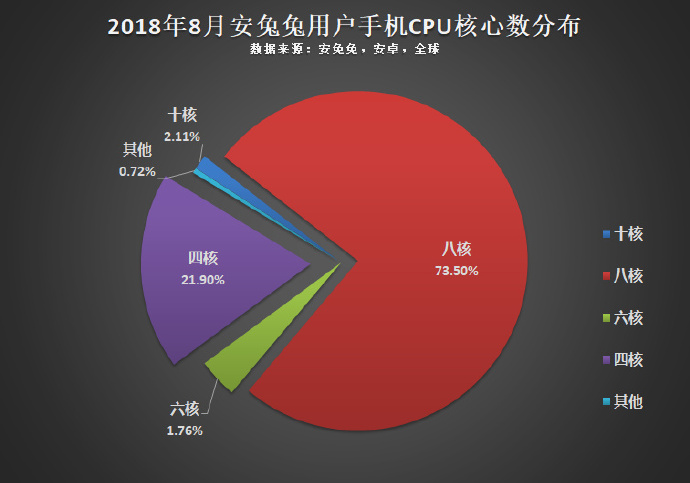 73.8 percent Android phone users all over the world have smartphones powered by octa-core processor. It is followed by quad-core processor with a market share of 21.9 percent.
RAM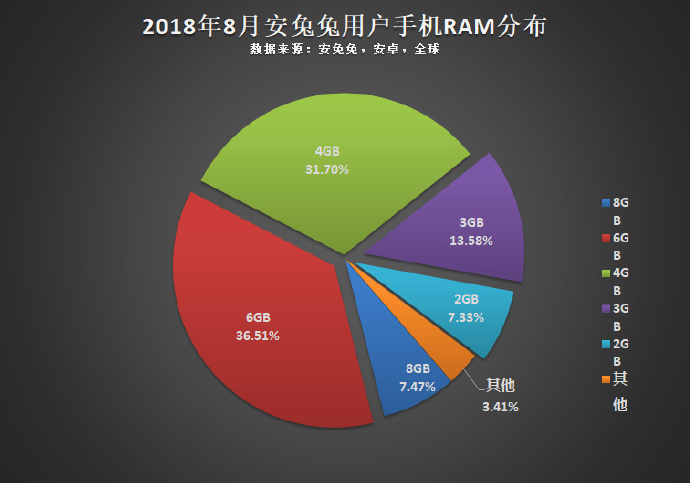 A vast majority of 36.51 percent Android users have smartphones with 6 GB of RAM. Android devices with 4 GB of RAM constitute 31.7 percent market share.
ROM (Storage)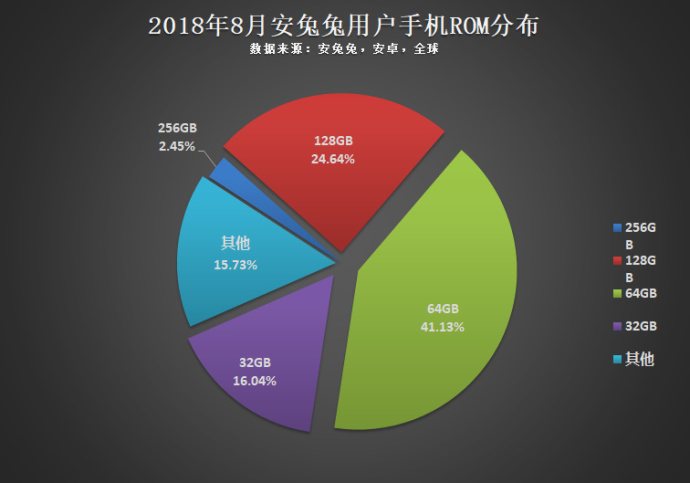 Android devices with an internal storage of 64 GB hold 41.13 percent market share and 24.64 percent Android users are using devices with an inbuilt storage of 128 GB. The above pie diagram shows that very few numbers of users have Android devices with native storage of 256 GB.
Android Version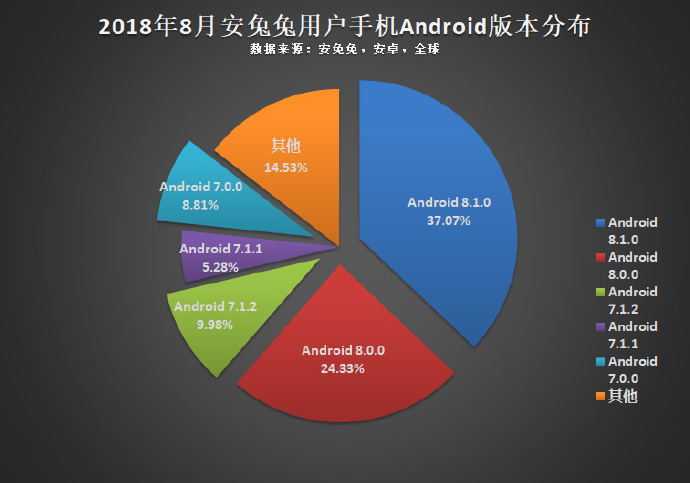 Around 61 percent Android devices available in the market are running on Android Oreo (versions 8.1.0 and 8.0). Different editions of the Android Nougat such as 7.1.2, 7.0 and 7.1.1 account for 24.07 percent market share.
(source)