Preorder Bakeey H8 Smart Watch Bracelet For Just $29.99 On Banggood
by Vinay Patel ago0
The Bakeey H8 is a one-of-a-kind fashion wear that's not only elegant but also boasts an impressive array of features. While the market is brimming with other high-end and eye-catching smartwatches from popular brands, they don't come cheap.
In a bid to made the H8 available to fitness conscious buyers who are on a tight budget, Bakeey is currently doling out a noteworthy discount on the coveted smartwatch bracelet. As a result, you can now preorder the H8 smartwatch at a dropped price of just $29.99.
This is a noteworthy 50% reduction in the device's original asking price of $59.99 and it will be valid for the rose gold, silver and black color version of the smartwatch. The feature-laden H8 comes with a slew of useful functions such as alarm, sedentary reminder, distance, sleep tracker, a pedometer, a camera and lots more.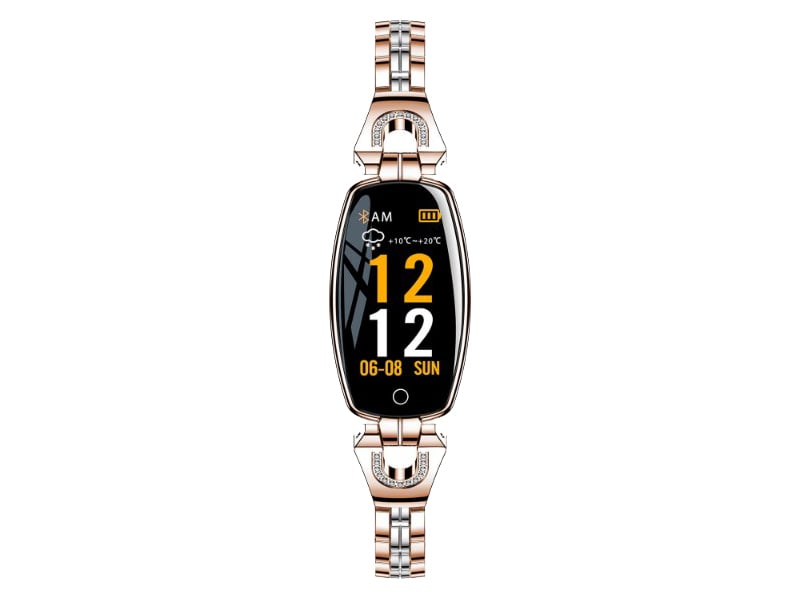 With the dynamic heart rate tracing feature, the H8 smartwatch ensures that your heart stays fit. Moreover, the device is capable of recording the whole heart data continuously for 24 hours.
The H8 has a real-time blood pressure monitor that can test your blood pressure without requiring a cell phone. Furthermore, it boasts an IP67 certification, which makes it waterproof; however, it is recommended to avoid wearing it while bathing with hot water.
On the downside, the aforesaid discount on the H8 smartwatch bracelet will only be valid for 10 pieces. The next 200 pieces will set you back $33.99, while the remaining pieces will carry a slightly steep $49.99 price tag.
You can follow this link if you're interested in taking advantage of the discount before the remaining pieces are sold out.
Get 50% Off On Bakeey H8 Smart Watch Bracelet