iPhone SE, iPhone 6S, iPhone X discontinued with the arrival iPhone XS, XS Max and XR
by Anvinraj Valiyathara ago0
Apple has introduced the iPhone XS as the upgraded version of the iPhone X that was launched last year. The iPhone XS Max featuring a huge 6.5-inch OLED screen was unveiled alongside it. The iPhone XR featuring a notched LCD screen was also announced alongside the iPhone XS and XS Max. Fresh information reveals with the arrival of the 2018 iPhones, Apple has discontinued older iPhones like iPhone 6S and iPhone SE. The Cupertino company has also halted the sales of the iPhone X permanently.
It is unusual for Apple to discontinue iPhone X because the company is known for slashing the price of previous year's model with the arrival of a new smartphone. Instead of selling the iPhone X with a reduced pricing, Apple has decided to kill it.
It is now being speculated that if Apple would have sold the iPhone X with discounted pricing, it may not have earned good profits for the company since the cost of materials required would not have decreased significantly. It appears that the iPhone XR that has a starting price of $749 is a good replacement for the iPhone X.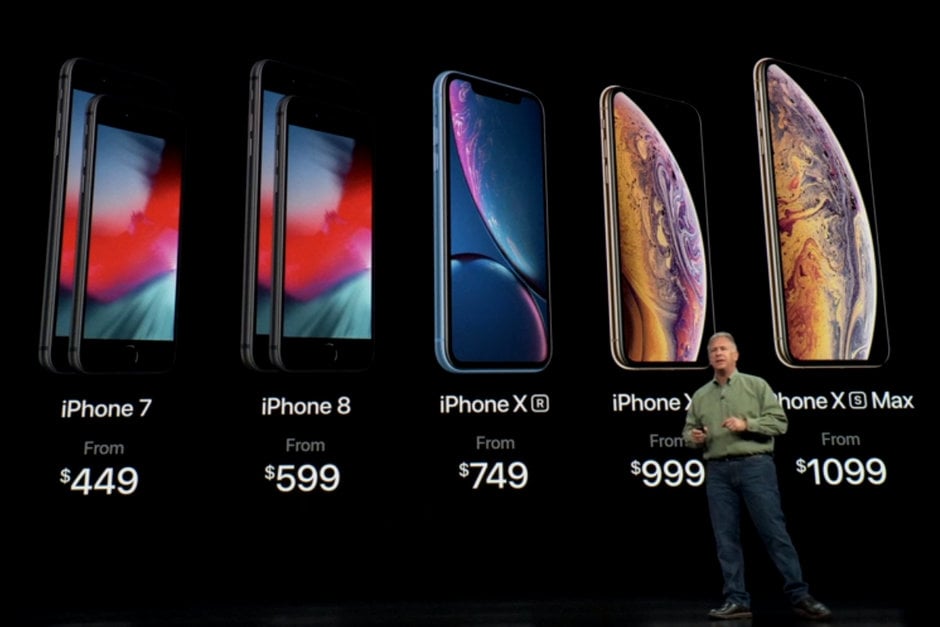 Now that the iPhone 6S, 6S Plus and iPhone SE have been discontinued, the iPhone 7 and 7 Plus are the new entry-level phones from the company. Both phones are respectively priced at $449 and $569. The iPhone 8 and 8 Plus are respectively priced at $599 and $699.
Since the 4-inch iPhone SE is no longer available for buying, the 4.7-inch iPhone 7 and iPhone 8 are the smallest iPhones available for buying in the U.S. At present, the iPhone X, iPhone 6S, 6S Plus and iPhone SE could be available for buying in some countries, but they will be soon discontinued with the release of new iPhones.
The iPhone XR comes in 64 GB, 128 GB and 256 GB storage options. These models are respectively priced at $749, $799 and $899. The storage variants of the iPhone X are 64 GB, 256 GB and 512 GB. These variants are respectively cost $999, $1,149 and $1,349. The 64 GB, 256 GB and 512 GB iPhone XS Max models are respectively price at $1,099, $1,249 and $1,449.