Huawei Watch 3 may likely be called Watch X as Huawei applies for trademark
Huawei is taking things slowly as far as its smartwatch arm is concerned. The company first launched the first-gen Huawei Watch in 2015 and this was followed by the Watch 2 which was only made official last year. There are indications that the company is working on the Watch 3 and that it may arrive with a different moniker. Huawei has reportedly filed an application with the European Union Intellectual Property Office (EUIPO) last week to trademark the Huawei Watch X.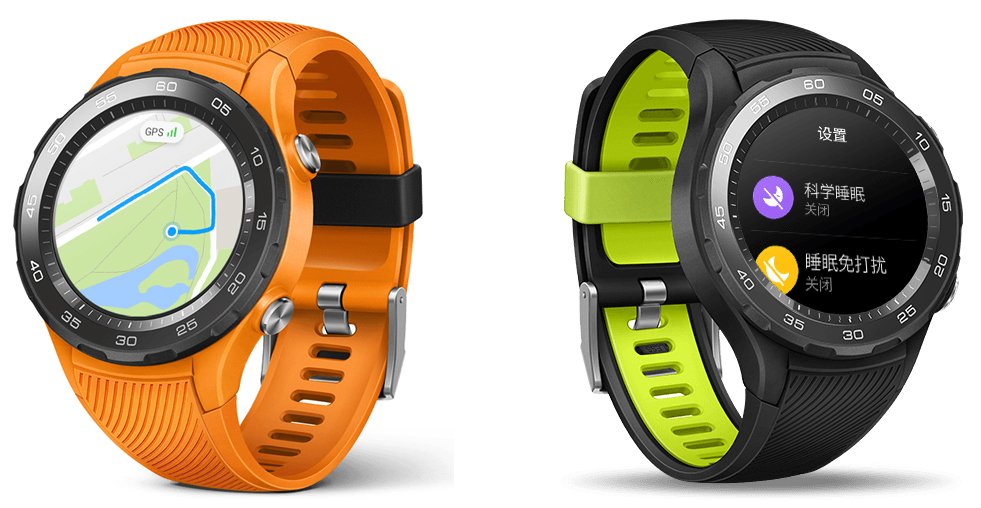 The company isn't likely to release the successor to the Watch 2 this year as indicated by Huawei's Richard Yu, head of consumer electronics division at Huawei. The company did launch the Watch 2 (2018) though, but that is just an incremental upgrade of the Watch 2. So, that leaves us with the option of expecting the smartwatch sometime next year.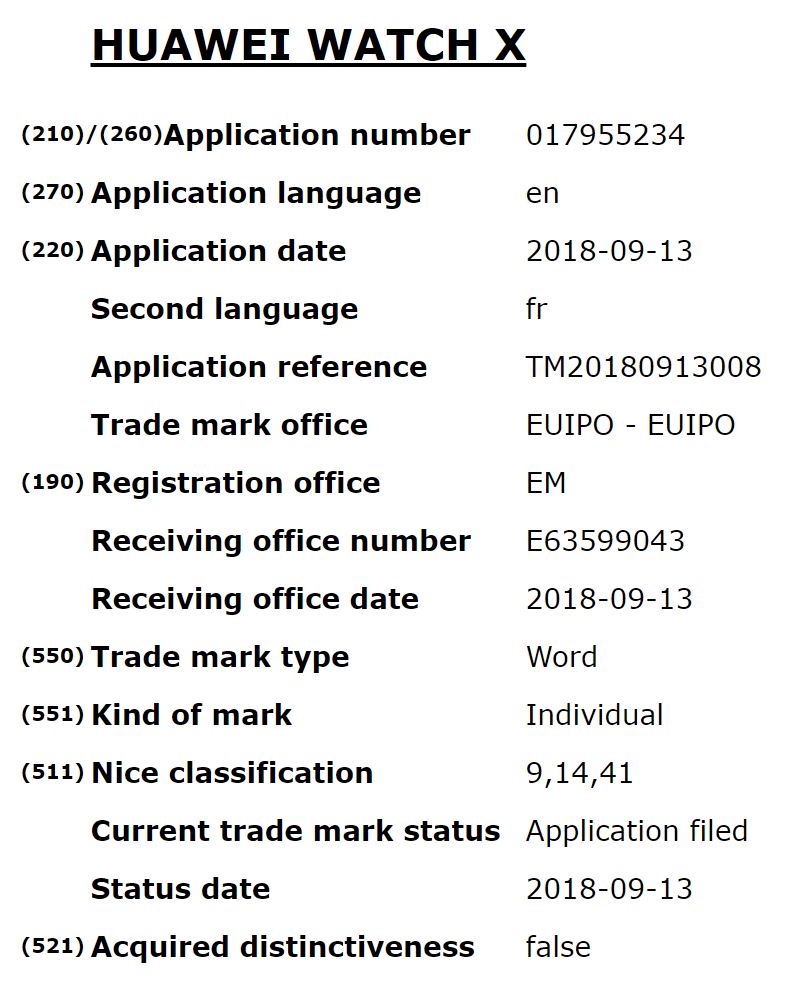 Read Also: New smartwatches incoming: Huawei Watch GT and Honor Watch get certified
It is possible Huawei was waiting for a new Qualcomm smartwatch processor to be delivered before coming out with the Watch X or Watch 3.  Qualcomm launched the Snapdragon Wear 3100 earlier this month as a successor to the Snapdragon Wear 2100 that has been around since 2016. That sets the stage for Huawei to come out with a new-gen smartwatch. Also, the Wear 2 is widely regarded as one of the best Android Wear (now Wear OS) devices ever created, so its successor has high expectations to meet. This could be another reason why Huawei isn't in a hurry to release the Watch  3. However, the Watch 3, may be announced at CES 2019 as  Huawei Watch X but that isn't very certain.
(via)