How to use OnePlus 6/Huawei P20's display notch for battery status with Notch Battery Bar App
by Simran Singh ago0
Nowadays, most of the flagship devices are shipping with the display notches. Since the starting of this year, display notch is appearing as a major feature among the smartphones. There's no significant use of the notch except for design purpose to carry some important sensors and front camera. Today, we have got another use of it, which is displaying the battery status across the notch. OnePlus 6 and Huawei P20's display notch can be used to show the battery status using the new Notch Battery bar app.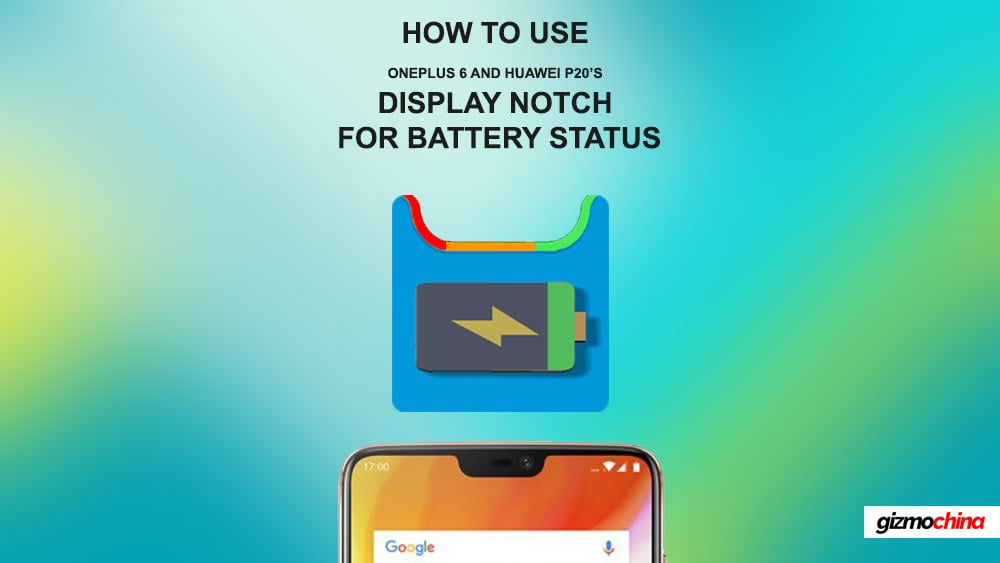 Notch Battery bar app is currently compatible with OnePlus 6 and Huawei P20. It works by adding a live wallpaper on your home screen. Battery bar appears exactly as the size of the notch on both the devices.  It is available for free, but there's a paid version also, available at the price of $0.99 from the Play Store. It is bringing the useless display notch to some use by adding a battery status bar across the notch.
Steps to use Notch Battery bar app
Install the app from the Play Store
Open the app and preview the wallpaper.
If everything's perfect, then click "Set Wallpaper" on your device.
Select the option where (home screen or lock screen) you want to apply.
Now, the battery status will show around your notch.
Users, who want to change the wallpaper, can buy the premium version, where there's an option to change it.
Notch Battery Bar app will show the bright green color when your device is fully charged, and it will fade to light green upon some usage. Later, it will turn to yellow-brown and then red when your battery is at a critical level.
It is quite a useful app for the display notch devices, and we expect similar apps from the manufacturers also.
(Source)