Leaked video teases the Huawei Mate 20 Pro Underwater mode and square camera setup
Barely two days back, XDA Developers released the APK teardown said to be for an upcoming build of Huawei's Android 9.0 Oreo-based EMUI 9. The teardown was able to unravel some of the key features the upcoming Mate 20 Pro will have. One of the standout features which caught our attention was an Underwater mode. While the APK teardown doesn't confirm anything, a new teaser that appeared on Weibo has confirmed the impending release of the Mate 20 Pro packing the Underwater mode.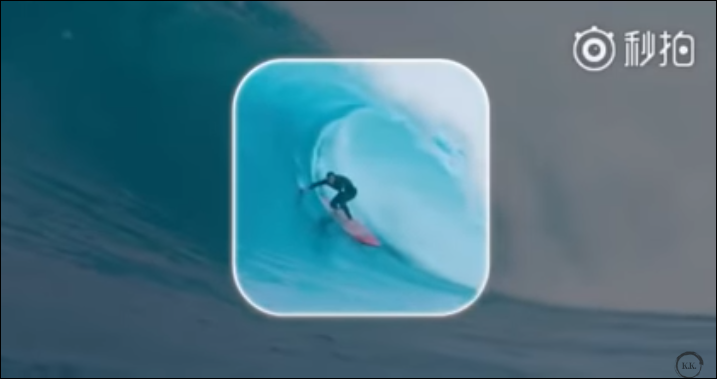 The short video clip shows a surfer on a sea with a square shape box meant to represent the phone's camera capturing the action. The Underwater mode will allow users to "take clear shots in underwater environments." The phone will be slotted into a plastic bag which Huawei may likely provide along with it an so, it can capture pictures without water doing damage to the device. The Mate 20 pro will likely have an IP67 rating but that won't guarantee its safe for use underwater regardless of the depth. The mode will likely provide the software required to ensure the pictures shot in the underwater environment are of vivid clarity.  Since the capacitive touchscreen won't function inside water, the mode would also let you shoot a picture with the Volume (-) button and take a video by pressing the Volume (+) button. Also, pressing the power key can turn the camera on or off.
Read Also: Huawei Mate 20 Pro live shots reveal its notched dual-edge curved screen
In addition, the video teaser also seems to confirm the presence of a square camera arrangement onboard the Mate 20 Pro. The square box will house the triple camera sensors as well as an LED flash. The Mate 20 Pro is expected to be unveiled alongside the Mate 20 on October 16.
(source)