The Bakeey M30 Smart Watch Goes Up For Pre-Order Carrying A Dropped Price Of $13.99 On Banggood
by Vinay Patel ago0
Touted as the long-awaited big-screen pressure smart bracelet from Bakeey, the M30 is a multi-functional, intelligent smartwatch that has now gone up for pre-order bearing a heavily discounted price on Banggood.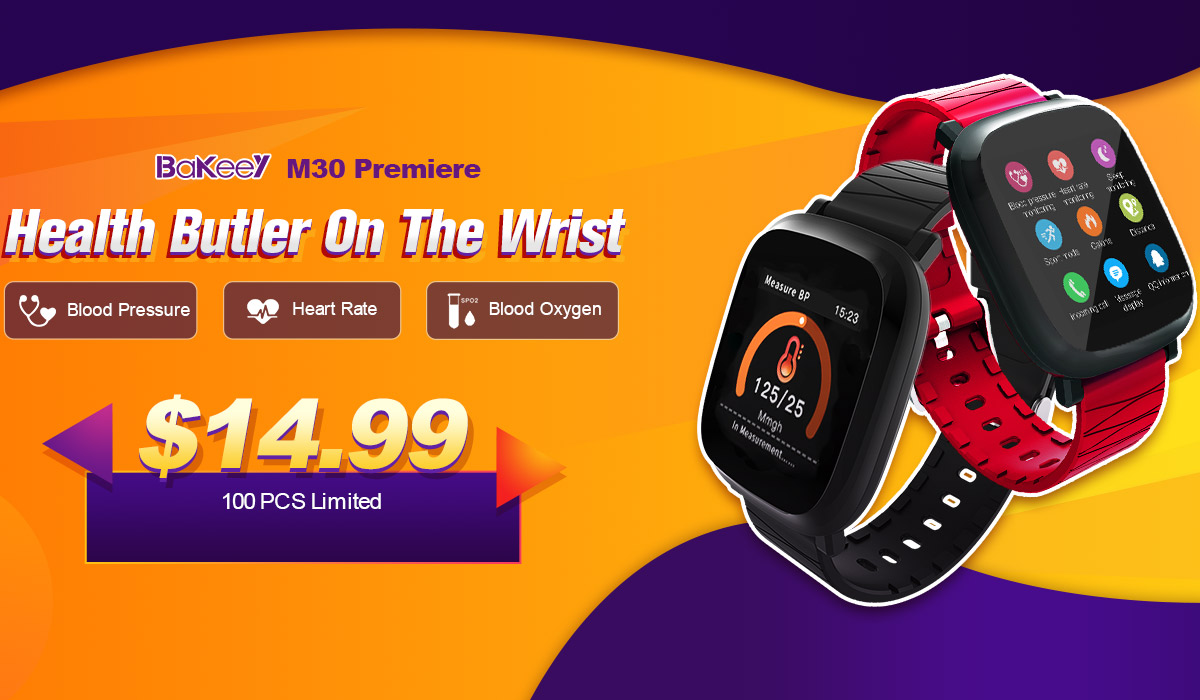 We'll not shed light on the aforesaid discount that you can avail on the M30 but also divulge more details about the awe-inspiring features that makes it an irresistible smartwatch. So without further ado, let's delve straight into the details.
The Bakeey M30 would normally set you back a pretty penny on online and offline stores, but you can now buy it at a lowered price on the Chinese online store that guarantees the best bang for your buck. This is a significant 65% reduction in the device's original selling price of $39.99.
The Bakeey M30 is a feature-rich smartwatch that sports an easily readable 1.3 inches screen with 240×240 pixels resolution. It is housed in a robust body made using high-quality bottom shell ABS+PC material and its top cover is made using tempered glass.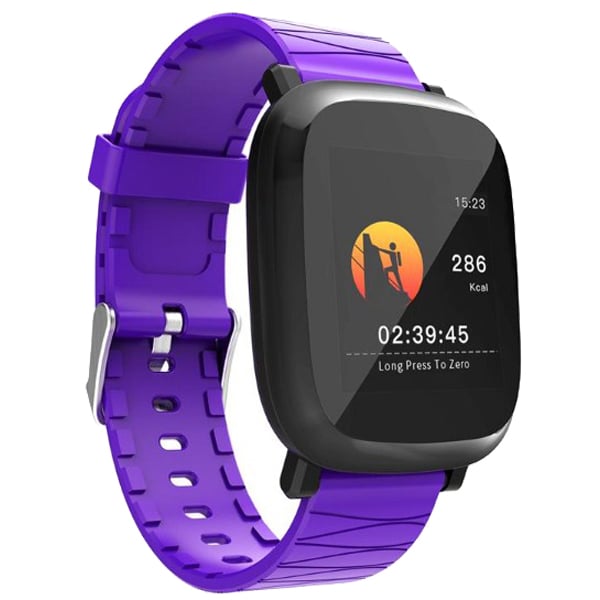 Moreover, the smartwatch is backed by a robust 180mAh battery that delivers 10 days of battery life with normal use and 60 days of standby. The M30 is rated IP67, which means you can wear the smartwatch even while washing hand without worrying about inflicting any sort of damage to it.
The Bakeey M30 smartwatch is compatible with Android 4.4 (or above) and iOS 8.5 (or above). It has numerous multi-sport modes including walking, running, riding, swimming, climbing, bicycling and lots more.
Aside from that, it has a blood pressure monitor, blood oxygen monitor, sleep monitor, and pedometer as well. The M30 lets you reject an incoming call without using the smartphone and even it features a call and message reminder.
On the downside, the discount will only be valid for the remaining 92 pieces of the black, blue, red and purple color version of the Bakeey M30 smartwatch. So if you're interested in taking advantage of the discount, it is imperative that you follow this link without wasting time.