Get Smart Device Flagship Products At Unbeatable Prices On Banggood
by Vinay Patel ago0
Looks like brand-conscious buyers living on a tight budget are in for a treat. Banggood is offering a wide selection of smart devices manufactured by Xiaomi, BlitzWolf and other top brands at unbeatable prices.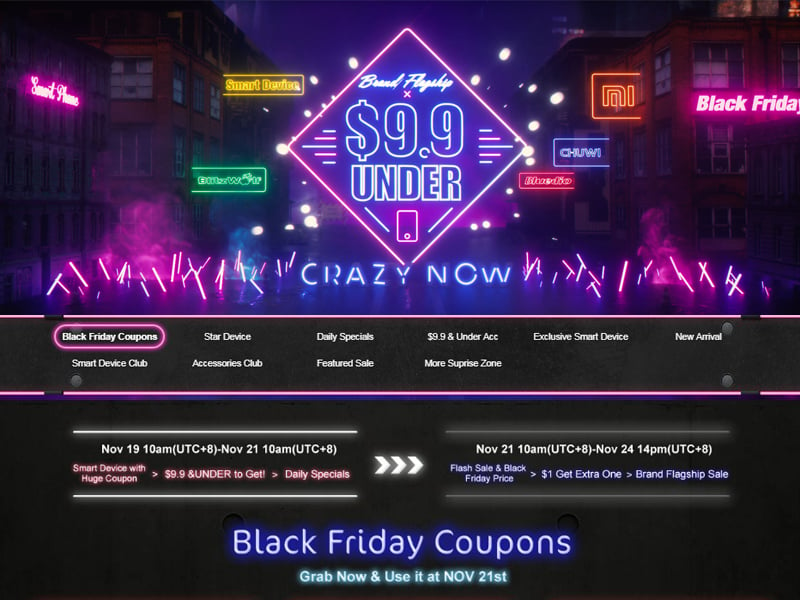 Staying true to its reputation for offering the best bang for your buck, Banggood is offering top-branded flagship devices for $9.99 and less. In a bid to simplify the search process, the Chinese online store has divided the products into multiple categories.
Starting today, November 19th at 10 am (UTC+8), smart devices will go up for sale bearing heavily discounted price tags on Banggood. Buyers will get an opportunity to save a considerable amount of extra money in the form of huge coupons that will be valid for select smart devices.
Under the 'Black Friday Coupons' category, you can grab a coupon that will help you get an extra 6% off on smartphones, tablet PCs, feature phones, laptops, and notebooks etc. This coupon, which will be available on November 21st and will expire on November 24th, will not be valid for promo tag items.
You can grab a coupon that gives you 10% off specifically on accessories, feature phones, power banks etc. Likewise, there are specific coupons that you can use to get extra discount on stationery supplies, laptops, notebooks, projectors, and accessories.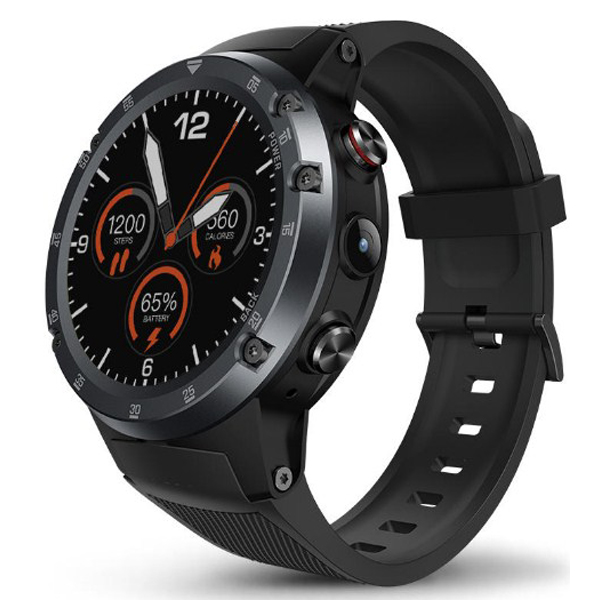 The 'Star Devices' section feature top-notch electronic items that you can now buy without breaking the bank. This section comprises a heavily discounted Zeblze THOR 4 Plus smartwatch, CHUWI Hi9 Air tablet, Teclast F7 notebook and lots more. Aside from carrying considerably reduced price tags, select items in this category have been assigned specific coupons for extra discounts.
The 'Daily Specials' section has further been divided into various other sub-categories that encompass products with noteworthy discounts. You can avail discounts on items starting from November 19th to November 24th. Some items carry coupons as well.
You can choose from items priced under $9.99, under $9.99 to $16.99 and products bearing above $16.99 price tags under the 'Price Optimization-Accessories' category. If you're in the market for smart tech that won't set you back a pretty penny, you can head straight to the 'Cost-Effective Smart Tech' category.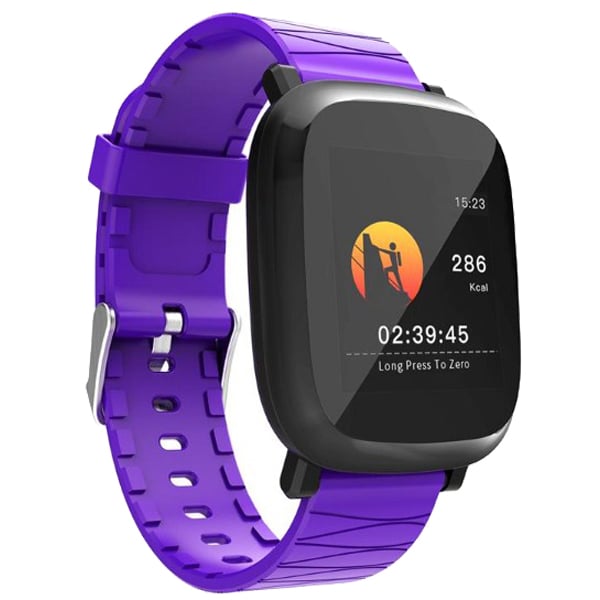 The 'New Arrival' section comprises the Bakeey M30 smartwatch that you can add to cart in advance and wait for the price to be revealed on November 21st at 10 am (UTC+8). Aside from the M30, you can pre-order the ASUS Zenfone 3 Zoom ZE553KL smartphone, the BlitzWolf BW-TC17 3A PD type-c to type-c cable and Xiaomi Air laptop.
You can click here to visit the promotion page and check out the rest of the categories while taking full advantage of the great discounts.
Buy Smart Device Flagship Products For $9.99 And Under
Check Out Banggood's Super Snap-Up Deals