FCC images show Xiaomi's Mi True Wireless Earphones is a rip-off of the AirPods
by Habeeb Onawole ago0
Xiaomi announced its first truly wireless earbuds called the AirDots a few weeks ago. Apart from the name which obviously was inspired by Apple's AirPods, the earbuds look nothing like Apple's popular earphones. Latest reports have now revealed Xiaomi is actually making an AirPods lookalike and it has gotten its FCC certification.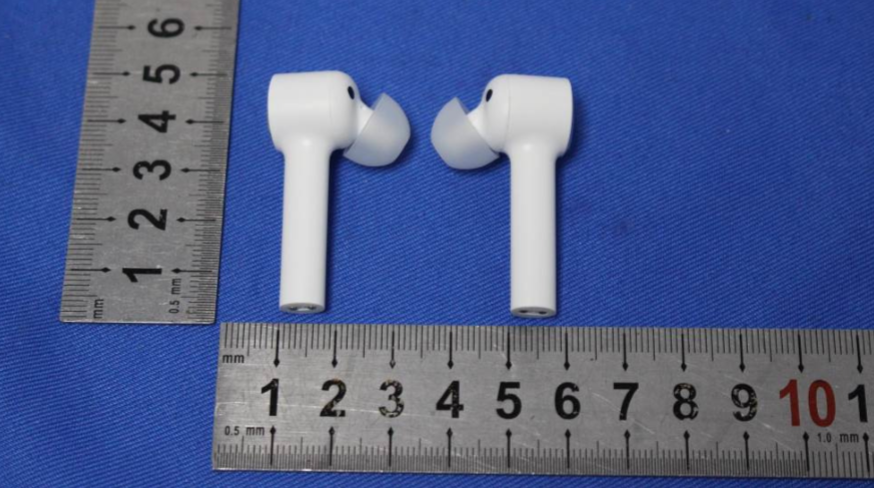 The FCC documents are now available for public viewing and they reveal a pair of wireless earbuds that look a lot like the AirPods. However, the documents have revealed it is named Mi True Wireless Earphones.
The Mi True Wireless Earphones is a mashup of the AirPods (white coat and protruding stems) and Xiaomi's Mi In-Ear Headphones (round speakers). And unlike the AirPods its speakers are covered with silicone ear tips. The FCC documents reveal there are three different sizes of ear tips.

The images also show that the case of the Mi True Wireless Earphones has a multi-function button on the side and a USB-C port for charging underneath. Apple's second-generation AirPods is also said to have a USB-C charging port instead of a lightning port.
READ MORE: IDC: Xiaomi shipped 34.3 million smartphones in Q3 2018 to become world's no. 4
The Mi True Wireless Earphones connect via Bluetooth 4.2, supports touch controls and can be used to take calls. The wireless earphones will last up to 3 hours on a single charge while the charging case is said to provide up to an additional 10 hours.
Xiaomi is expected to announce the earphones at its US event on December 8.