The DJI Osmo is a gimbal with an attached camera that lets you take shake-free photos and videos. Leaked photos have revealed that the drone-maker is set to release a smaller version called the DJI Osmo Pocket.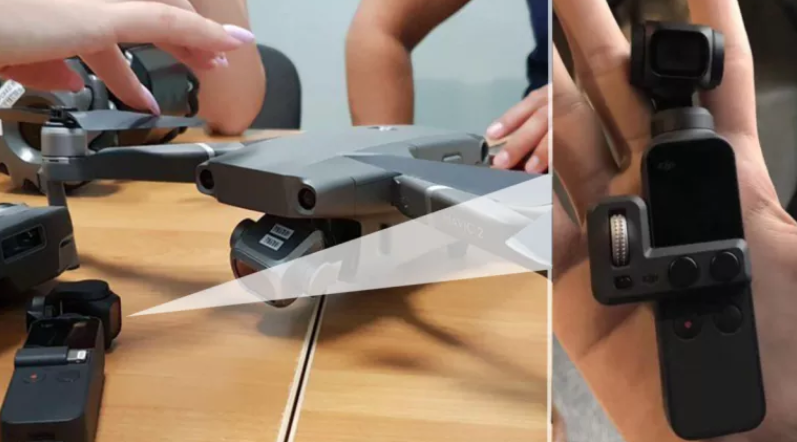 Images of the DJI Osmo Pocket show that the portable camera gimbal can fit in your palm. In the photos above, the Osmo Pocket is shown alongside the Mavic 2 drone while the photos below show a retail version.
The retail box shows that the device's companion app called the DJI MIMO App will work on Android and iOS devices. The camera comes in black, has a touchscreen, a couple of buttons, a scroll wheel and supports 5V/2A charging.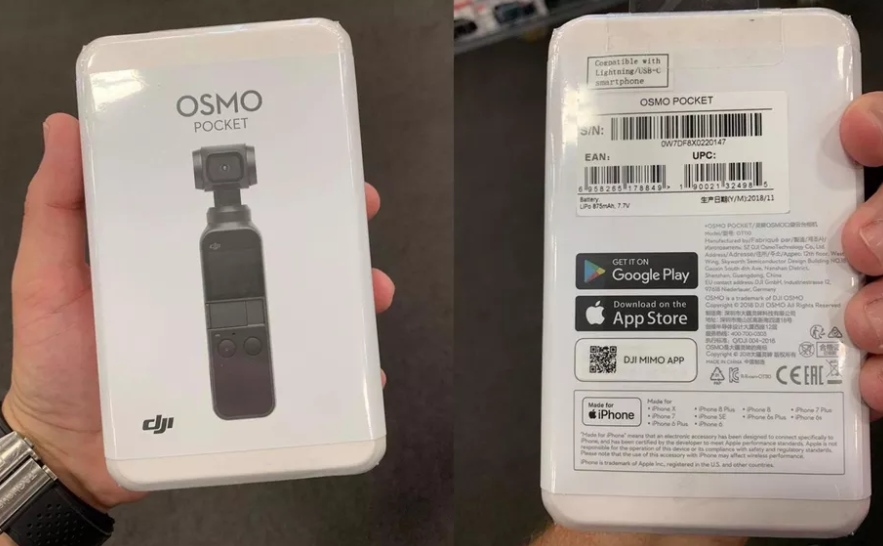 Apparently, the device seems to be already on sale as an unboxing video is already up on YouTube. The video says the review unit was bought from an online store and shipped overnight. The video also says the Osmo Pocket has a MicroSD card slot, a microphone, and a non-removable battery.
Apart from the unboxing video, there is also an official advert video. The ad reveals the Osmo Pocket can record 4K videos at 60fps, can shoot panorama images, has a night-shot mode, an object-tracking mode called Activetrack and an FPV mode.
Final trailer for upcoming product
8 hrs remaining pic.twitter.com/vMdfdCNNrk

— OsitaLV (@OsitaLV) November 28, 2018
READ MORE: DJI Phantom 4 Pro V2.0 Edition Launched With Improved Features
There is no info about the camera's sensor but seeing as the launch is later tonight, it won't hurt to wait till then to find out. The unboxing video also didn't reveal the price of the device.