Xiaomi partners with IKEA, reports its achievements at AIOT Developer Conference
by Simran Singh ago0
Xiaomi is finding doors to new markets; they are investing heavily in the AI(Artifical Intelligence) and IoT (Internet of Things). They have built dedicated teams for the development of these new technologies. Recently, we have got news that they are building up new headquarters in Wuhan to do development and research on AI. Today, speaking at AIOT Developer Conference, Lei Jun has emphasized on the latest technologies.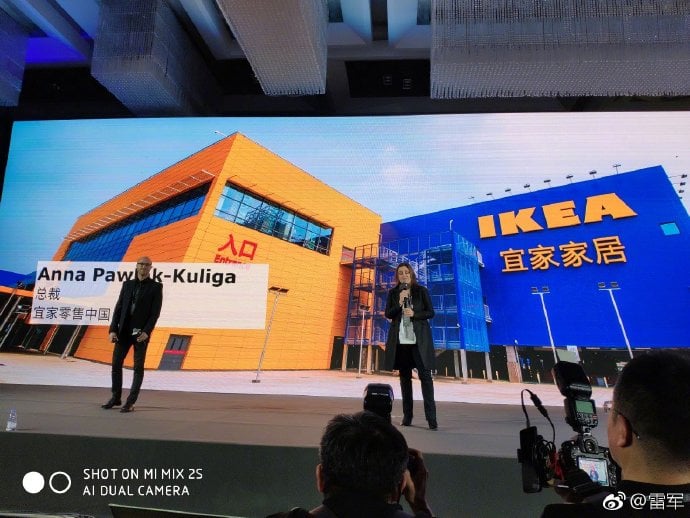 Speaking to folks over at the Conference, Lei Jun explained the importance of AI and IoT along with their impact on the future. Further, he explained the strategic layout of the two core business of Xiaomi AI and IoT at the conference.
Xiaomi IKEA Partnership
As leaked, Xiaomi has partnered with IKEA, a furniture giant in the US. IKEA has partnered with Xiaomi to make smart homes, furniture, etc. Right Now, IKEA intelligent home lightning products are getting Xiaomi IoT platform in December. Currently, the details regarding the new cooperation have not yet surfaced, but we expect some details to surface before the day ends. Xiaomi has already invested in 220 companies via different crowdfunding platform out of them 100 are purely smart hardware-centric companies. Undoubtedly, this proves that Xiaomi is eager to invest in the AI and IoT technologies via different means.
Xiaomi Stats
Xiaomi also ushered some showers on its achievements like reaching 34 million Xiaomi AI active users mark. The Chinese smartphone company has also sold more than 132 million devices incorporated with IoT technology in the third quarter, 2018. Due to the positive environment regarding new technologies and a good number of sales, many corporate houses have partnered with Xiaomi in the past. In the last quarter, Xiaomi raked 10.805 trillion yuan which is 89% percent increased compared to the previous year. It has led the company to gain 29 billion Yuan in the whole year until now.
Xiaomi has stood as the largest IoT platform in the world with sales of over 1.7% consumer goods. It is significantly double than to that of Apple's 0.9%, Google's 0.6% and Amazon's 0.9%.
Well, it seems Xiaomi is on right track, they are investing rightly in the new technologies which are leading them to new partnerships with other business giants.
(Source)