Xiaomi starts building new headquarters in Wuhan, China
by Simran Singh ago0
Following some lucrative offers and the ongoing trend of moving away from the hustling and bustling cities in China, Xiaomi is also moving to a Tier-2 city, Wuhan. Xiaomi has started to build new headquarters in central China's Hubei province. The Chinese electronics maker is not the only one, that is moving away from big cities, even Huawei and other major companies are following the same trend.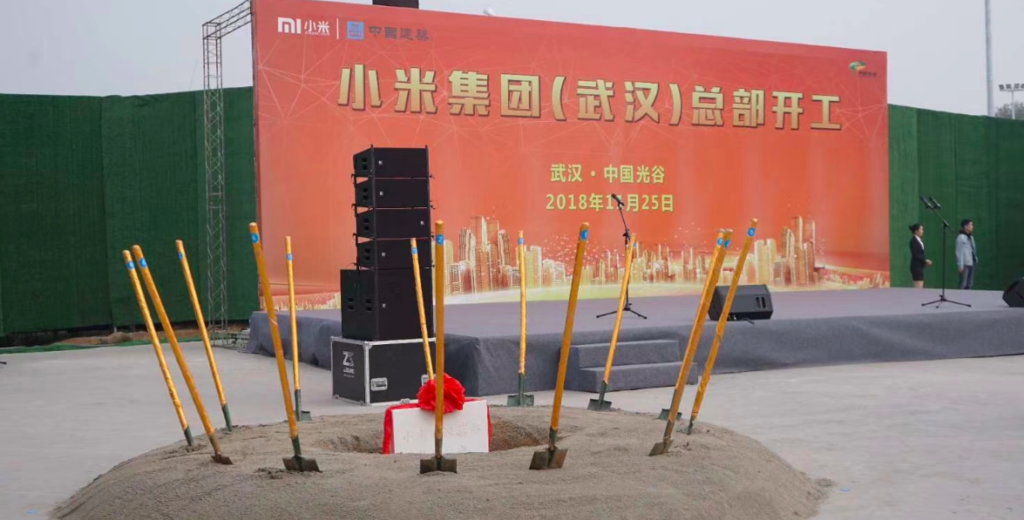 Talking particularly about Xiaomi, then various reasons have made the company to choose Wuhan as their favorite city for new headquarters. Xiaomi will be building R&D center due to the presence of various reputable universities in the region. The new headquarter will be built to accommodate 10,000 employees at the campus. Its new campus will focus purely on AI technology.
Speaking at the occasion, Xiaomi founder Lei Jun said, "Wuhan is perfect for an R&D center because it's conveniently located at central China and has rich talent pool thanks to reputable universities located in the region. With plans to construct a headquarter with up to 10,000 staff, Xiaomi wants to build Wuhan as the new hub in the AI era." 
Xiaomi has not sprawled up the idea within just a few days, Xiaomi is in talks and is preparing for it since past couple of years. In 2017, Xiaomi came into strategic partnership with Wuhan local governing body. At that time, they opened up offices in the Optics Valley in the Wuhan city. As per recent stats, a total of 800 employees are working on the same campus in Wuhan.
Now, a full-fledged, whole new Xiaomi headquarters are in works and is expected to complete in the next 2-3 years. After completion, Xiaomi will start pushing its employees to new headquarters with the same pay-grade and other incentives. Even, Xiaomi will offer 30000 yuan relocation bonus and will also help them to get local home. Xiaomi will help employees to fully settle in the new city without any issue.
Even though, Xiaomi is building up a whole new team to get new talent out of the local universities.
It's not for the first time that any company in China is migrating to other cities. Even though, Huawei made similar decisions to relocate from Shenzhen to Guangdong. Alibaba is also building a new regional headquarters in Xi'an and Nanjing. It is a productive step from companies to cut high operational costs in big cities. Even tier-2 towns in China are offering various perks and cuts for companies moving in their boundaries.
What do you think about the new trend? Is it beneficial for companies?
(Via)