Buy MinSu NV – 01 Robot Vacuum Cleaner For Just $179.99 On GearBest
by Vinay Patel ago0
Designed to make your life smarter and cleaner, the MinSu NV-01 is an irresistible robot vacuum cleaner. It boasts an impressive array of features that make it a great choice for medium-sized as well as bigger houses.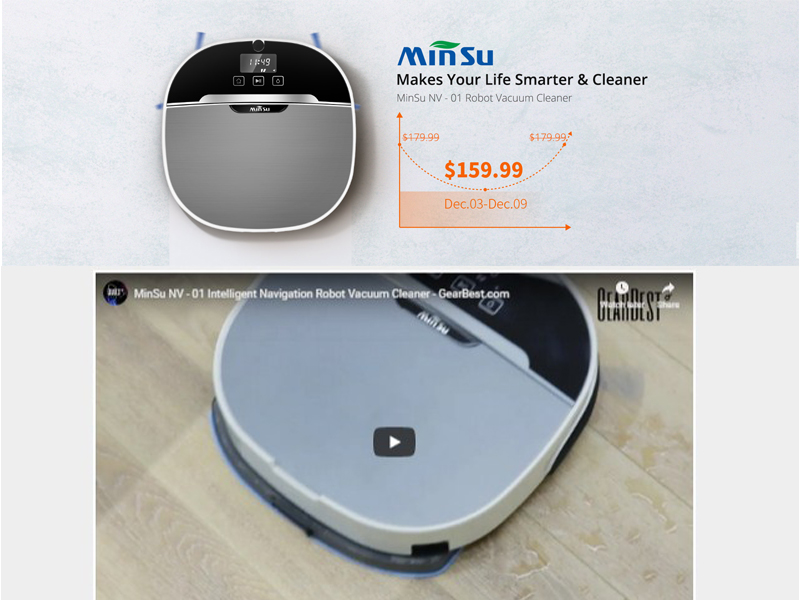 Powered by the 4th generation ARM380S smart chip, the MinSu NV-01 adopts state-of-the-art technologies for real-time mapping. It uses the built-in camera to map the most efficient route to maneuver around the cleaning area.
This enables the MinSu NV-01 to provide S-shaped cleaning with an impressive coverage rate of 99%. Moreover, it is powered by a brushless silence motor that produces suction up 2200pa that ensures your house is free from all sorts of dust and small crumbs like dust, beans, melon seed, hair etc.
While you'd normally expect a powerful robot vacuum cleaner that offers comparable features to carry a steep price tag but you can get your hands on the MinSu NV-01 without breaking the bank. The powerful robot has gone up for sale carrying a heavily discounted price tag of $179.99 on GearBest.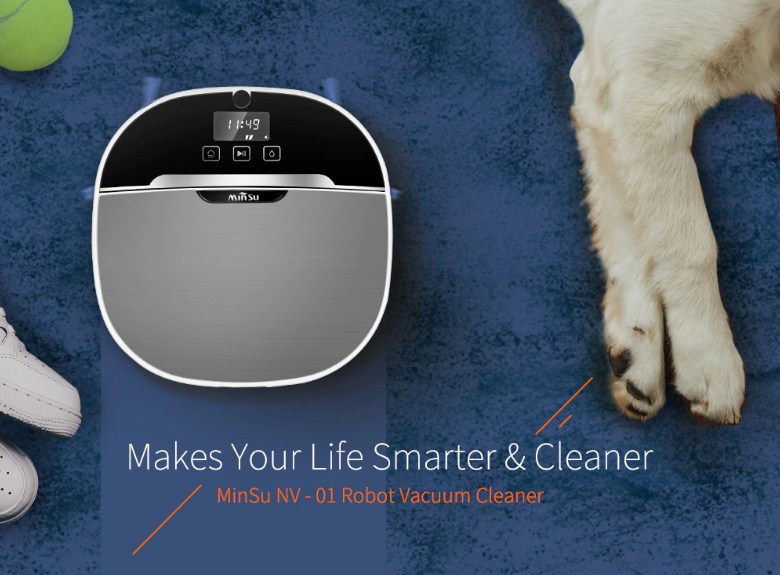 This is a significant 16% drop in the robot's original asking price of $215.24. Aside from that, you can take advantage of another promo wherein you can get an add-on item for $3 if your grand total exceeds $30 or get an add-on item for $1 when your cart value is more than $20.
On the downside, there were only 50 pieces of the black-tinted MinSu NV – 0 Robot Vacuum Cleaner left of this promo. It is worth noting that this promo is slated to end in just 2 days.
If you're living on a tight budget and aren't willing to spend that kind of money on a robot vacuum cleaner, it might interest you to know that MinSu will be reducing the already lowered selling price of the NV-01 to $159.99 on December 3rd. This price will only be valid until December 9th.
You can click here to visit the promotion page and check out more details about the MinSu NV – 01 Robot Vacuum Cleaner and grab the unmissable discount before the remaining pieces get sold out.