Get Electronic Bikes And Other High-End Items At Dropped Prices On GearBest
by Vinay Patel ago0
If you're in the market for a cost-effective, yet stylish way to commute, electric scooters might just fill the bill.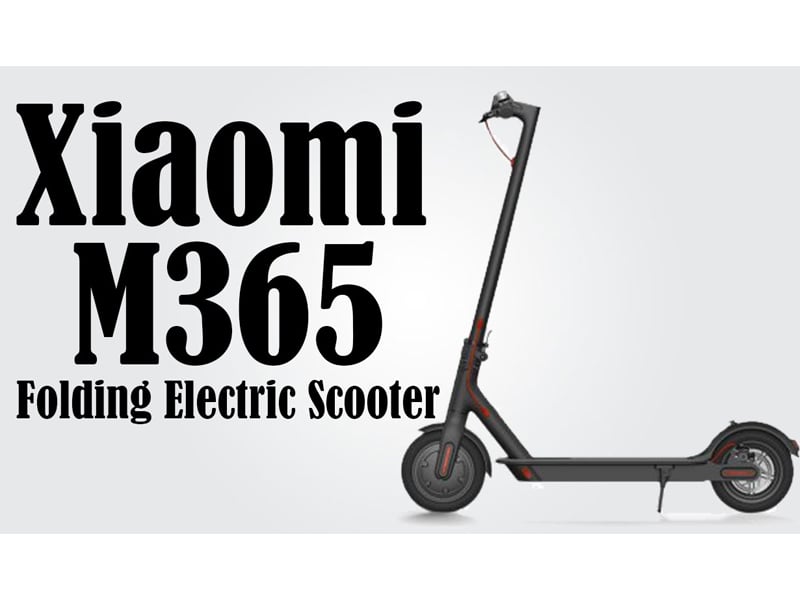 Aside from saving your money and protecting the environment, electric scooters are quite easy to park. While some top-branded e-bikes might set you back a pretty penny. Here are three feature-laden electric scooters that you can buy without emptying your pocket.
Original Alfawise M1 Folding Electric Scooter
The M1 is not only a great choice for traveling short distances but it can also be an ideal toy for your kids. It comes with the double brake system in a bid to ensure maximum safety of your child.
The e-bike's front wheel features E-ABS anti-lock braking system whereas the rear wheel comprises a mechanical disc brake, providing a short braking distance of just 4m. While you'd normally associate a steep price tag with an electric bike offering comparable features, the M1 can be yours for just $349.99 on GearBest.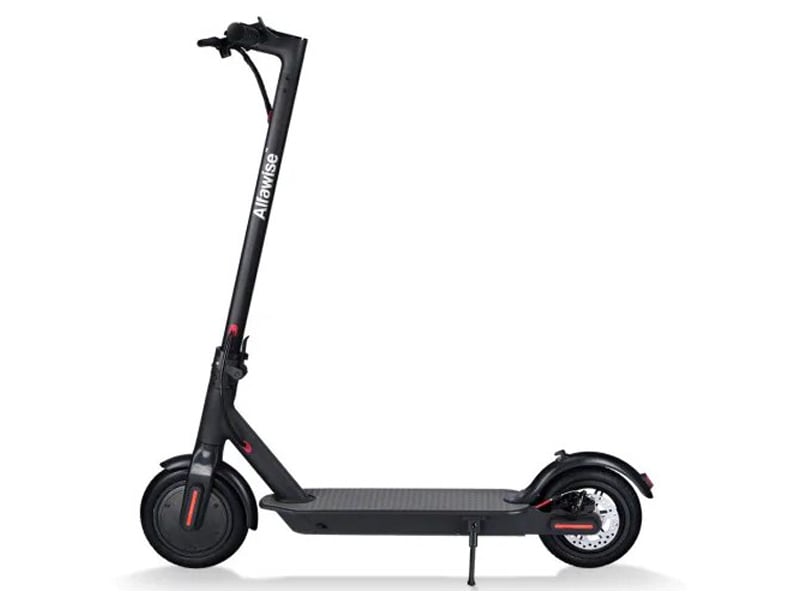 This is a noteworthy 35% reduction in the e-bike's original selling price of $539.18. You can follow this link to check out more details about the Alfawise M1 folding electric scooter that is backed by a robust 280Wh LG18650 Li-ion battery and grab the discount before the promo ends.
With only 83 pieces of the black color version of the Alfawise M1 remaining, this promo is slated to end in 27 days.
Xiaomi M365 Folding Electric Scooter
Xiaomi's recently released M365 electric scooter sports a highly portable folding design despite being a full-fledged personal electric vehicle. The scooter's sturdy frame is made using aviation grade aluminum and it can be handled easily since it weighs in at just 12.5kg.
You'd normally associate a steep price tag with a feature-laden electric scooter; however, the Xiaomi M365 electric scooter has gone up for sale bearing a lowered price tag of only $399.99 on GearBest. This is a 27% decrease in the bike's retail price of $550.67.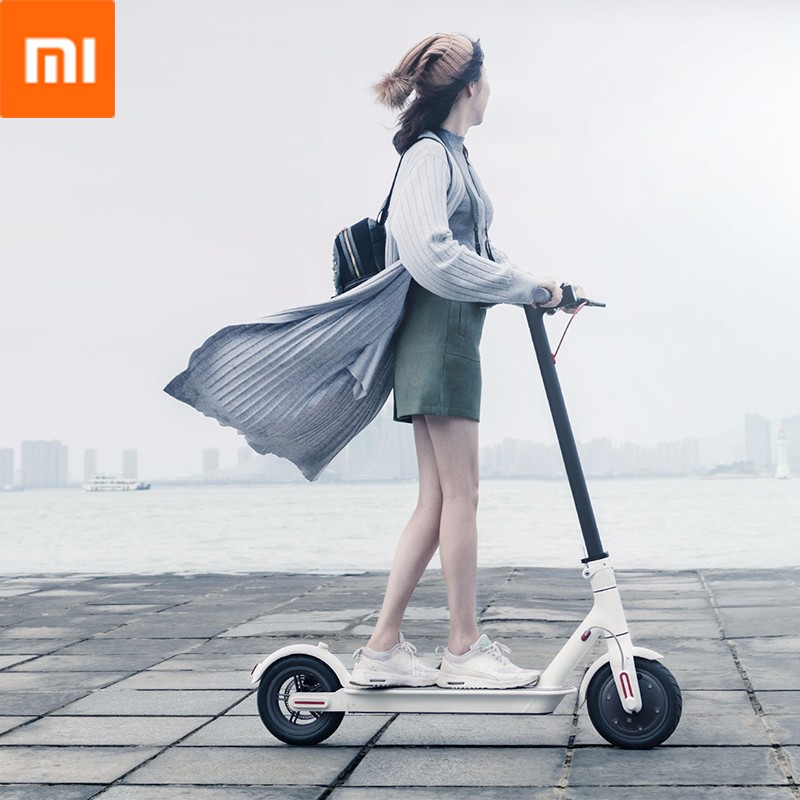 This discount will be valid for the black as well as white color versions of the M365 e-bike for a limited period of time. There were only 199 pieces left of this promo, which is going to end in 11 days. You can head straight to this link to get the discount.
Family Outdoor Gear Sale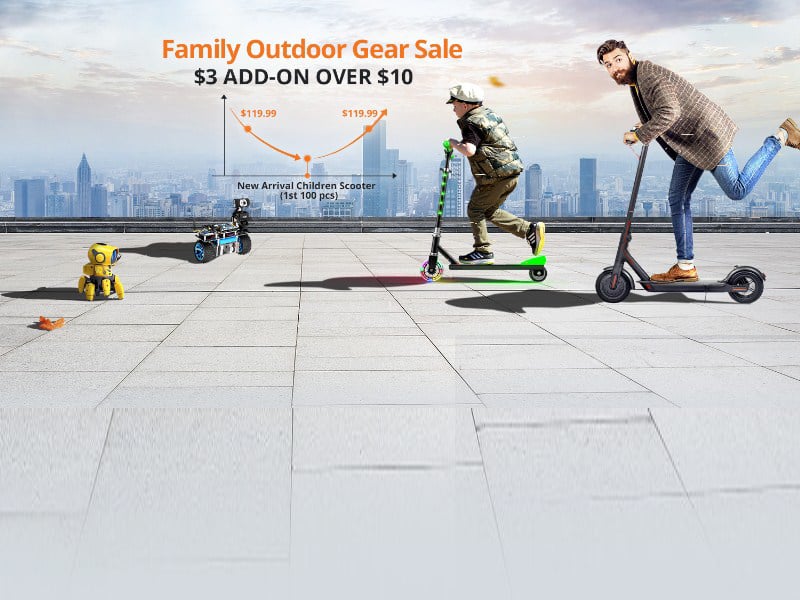 In a bid to make electric scooters and other high-end electronic items available to even cost-conscious buyers, GearBest launched a new promo dubbed 'Family Outdoor Gear Sale.' Aside from doling out big discounts on electric scooters, the Chinese online store is giving buyers an opportunity to get a $3 add-on if their grand total exceeds $10.
The 'New Arrivals' section features the KOOWHEEL E3 Electric Kick Children Scooter and Xiaomi MiTU Folding Stroller Multifunctional Trolley Case for Babies. More importantly, you can buy both items at unbeatable prices. Note the discount will only be valid for the first 100 pieces.
The next section called 'HOT SALE' is also crammed with heavily discounted electronic items like the ACTON 4-wheel Electric Skateboard from Xiaomi Youpin, alilo G6 Bunny Children MP3 Player Learning Computer and lots more. The 'BABY'S LOVE' category, on the other hand, comprises all sorts of items that you can buy for your kid without emptying your pocket.
The '$3 ADD-ON ZONE' section has been packed with items that come in handy in day to day life. While these highly advantageous products including the A1 Folding Walking Machine Gym Equipment Fitness from Xiaomi and YOYAplus A09 Foldable Baby Stroller usually carry steep price tags, you can now buy them at unbeatable prices on GearBest.
Christmas is just around the corner and if you're running out gift ideas, you can head straight to the next category which is called 'CHRISTMAS GIFTS ZONE.' The section offers a wide selection of items that you can give to your loved ones this Christmas without breaking the bank.
If you're interested in taking advantage of this discount, all you need to do is to follow this link before the promo comes to an end.