Get Top Phone Accessories Under $1.99 And Avail Other Great Deals On Banggood
by Vinay Patel ago0
Accessories like cases, chargers, headphones, data cables etc. not only enhance the overall appearance of your mobile devices but also enables you to take full advantage of them.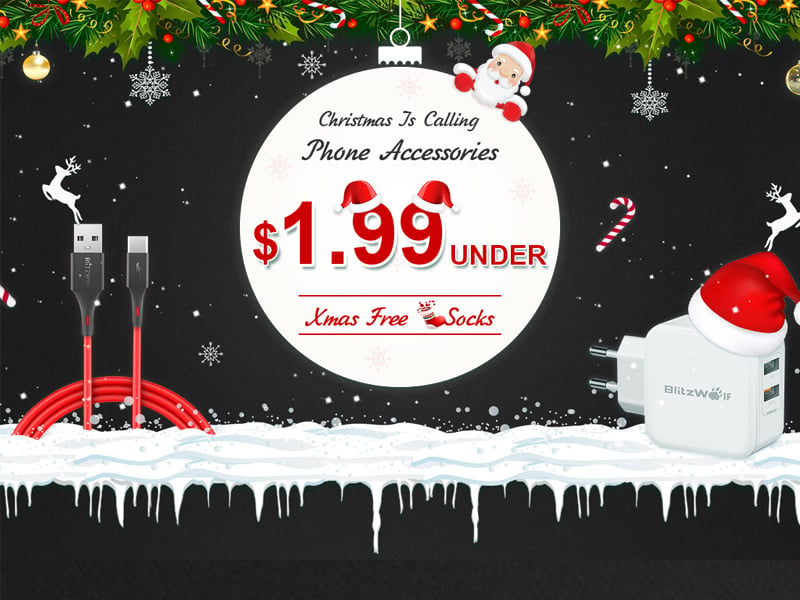 While these items usually carry steep price tags, Banggood is giving buyers an unmissable chance to get their hands on select phone accessories for under $1.99. Dubbed as 'Christmas is Calling,' this promo has been divided into several categories to expedite the search process.
The BlitzWolf BW-CB7 USB charging data cable that normally sells for $5.38 is now available for just $2.69 under the first section called ' Santa Claus Surprise Christmas Socks.' This event offers a chance to win a free gift if you order full $25 and order top 10 daily just on this page from December 11th 00:00 to December 16th 00:00 (UTC+8).
Winners will be announced a day after the activity comes to an end i.e. on December 17th (UTC+8). The next section called 'What's Hot' top phone accessories that have now gone up for sale bearing dropped prices on Banggood.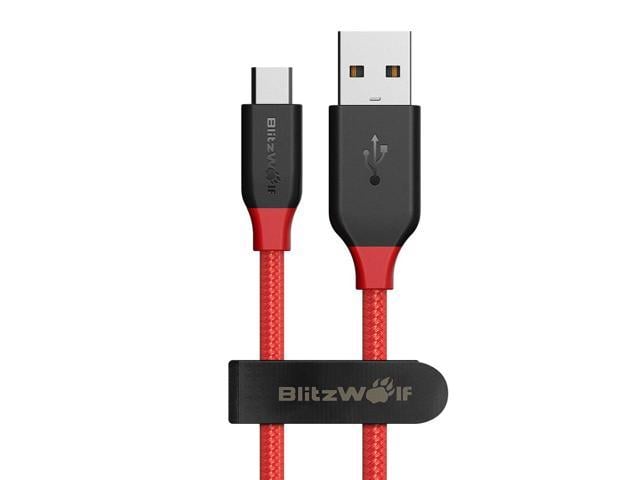 The section features BlitzWolf Ampcore BW-MC5 2.4A Micro USB Braided Data Cable, FLOVEME Micro USB LED Magnetic Braided Fast Charging Cable and other useful accessories that you can buy without emptying your pocket.
Alternatively, you can buy two phone accessories as a combo and save a considerable amount of money in the 'Perfect Match' section.
For instance, you can buy the BlitzWolf BW-P6 10000mAh 18W QC3.0 Dual USB Polymer Fast Charging Power Bank, which sells for $22.99 and Bakeey 2 in 1 Type C Micro USB Nylon Braided Data Charging Cable, which usually sells for $6.99 is now available for only $3.99. While buying the two items separately would set you back $26.98, you can get them for only $21.98 as a combined purchase.
The next section is where you can buy one item and get the other free. Likewise, the event comprises a category wherein you can buy 4 items and apply specific coupon codes after adding the items to your shopping cart to get one product free.
If you have restlessly been waiting for power banks prices to drop, you can head straight to the section called 'Power Banks' that includes a wide selection of power banks that you can buy at lowered prices.
Similarly, you can get big discounts on chargers, cables, smart devices, and other accessories. You can click here to visit the promotion page and take full advantage of the discounts.