Get ILIFE Branded Robot Vacuum Cleaners At Incredible Prices On AliExpress
by Vinay Patel ago0
Those who fancy keeping their homes clean and tidy all the time usually end up spending a fortune on house cleaning appliances. Despite carrying steep price tags, these devices oftentimes fail to meet our expectations.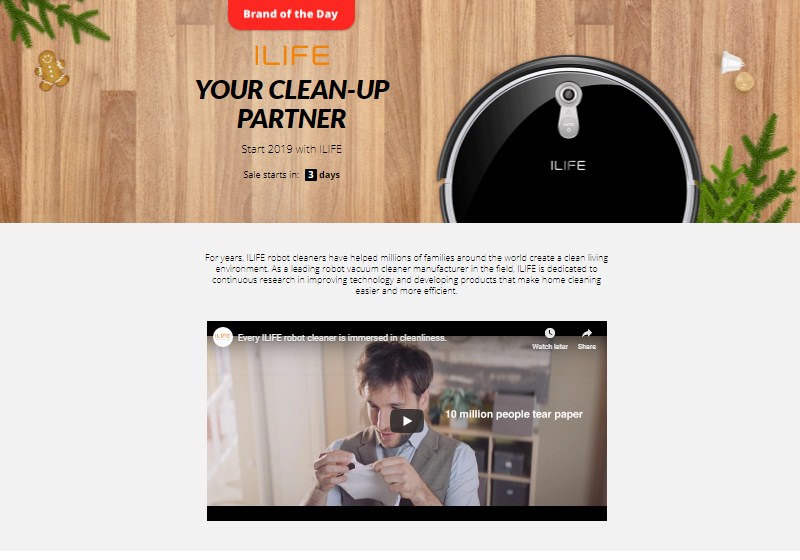 Helping several families worldwide to create a dirt and dust free living environment, ILIFE designs robot cleaners that adopt the latest technology to make the arduous home cleaning task easier and more effective.
Much to the delight of cost-conscious buyers who are not willing to spend a lot of money on vacuum cleaners, The leading robot vacuum cleaner manufacturer is set to offer great discounts on some of its well-received products along with big coupons. While the sale is slated to kick off in 3 days, here's what ILIFE has in store for you.
In addition to taking full advantage of discounts that will be available on select products, ILIFE is giving its buyers an opportunity to save a considerable amount of extra money while checking out in the form of coupons. The 'Save More with Coupons' section comprises a $5 off coupon and a $20 off coupon.
While the $5 coupon doesn't require you to spend a specific amount for you to use it, the $20 off coupon, on the other hand, can only be applied if your grand total is $300 or more. Moreover, you can stand a chance to getting a one-year extended warranty and a coupon to redeem replacement kit for free.
ILIFE has teamed up with AliExpress in a bid to offer a wide selection of robot vacuum cleaners for considerably lowered prices as part of its 'Brand of the Day' promo. Keeping in line with that, the company is offering the V7s Plus Robot Vacuum Cleaner for an unbeatable price of only $199.99 on AliExpress.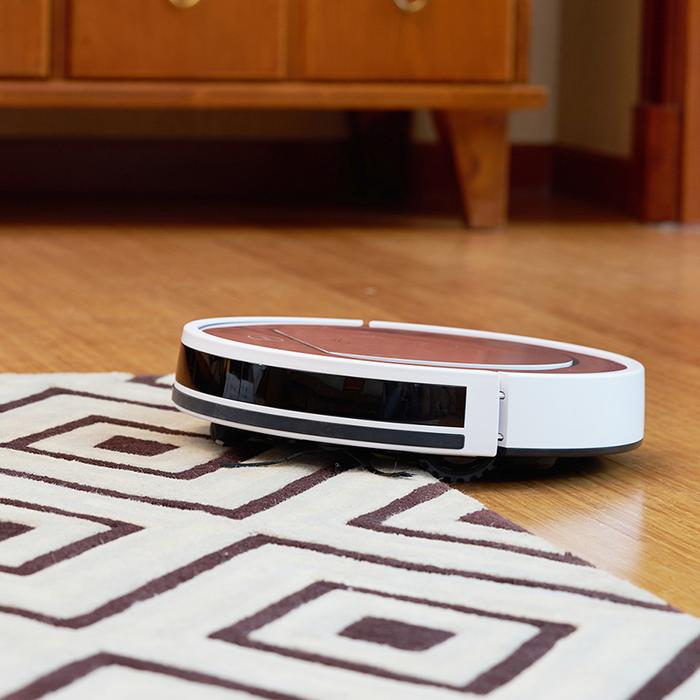 This is a significant 40% reduction in the device's original selling price of $333.31. Aside from that, you can use a $4 New User Coupon if this is your first purchase on AliExpress. Regrettably, there were only 300 pieces remaining at the time of writing and the promo is slated to end in 2 days.
The ILIFE V5s Pro Intelligent Robot Vacuum Cleaner is a great choice for those who have pets at home. Equipped with smart sensors, the robot boasts an impressive array of features like scheduled cleaners, max mode suction power and lots more.
While the V5s Pro would normally set you back a pretty penny on online stores, you can now buy it for just $179.99 on AliExpress. New users can extend this 30% discount on the device's original selling price of $257.13 by using a $4 off coupon while checking out.
With just 69 pieces left, this promo is slated to end in just 2 days. Likewise, you can get great discounts on the remaining pieces of the V3s Pro, A4s, A8, A7 and a slew of other feature-laden robot vacuum cleaners from ILIFE. You can click here to visit the promotion page and grab these unmissable deals before the promo ends.