Get Makibes-Branded Smart Watches At Unbelievably Low Prices on GeekBuying [Coupons Inside]
by Vinay Patel ago0
Makibes has collaborated with GeekBuying to offer a slew of its nifty fitness gadgets to buyers who fancy monitoring their health without spending a lot of money.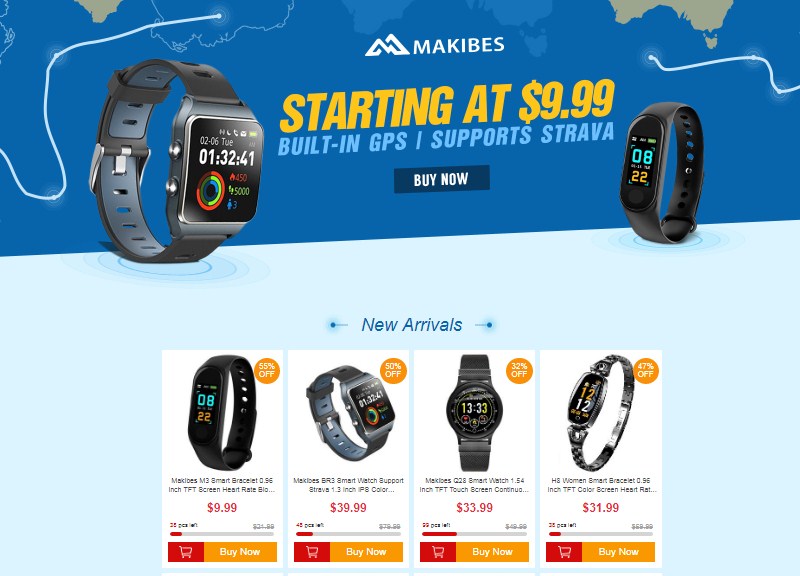 As part of the recently kicked off 'Makibes BR3 New Arrivals Sale' event, the popular manufacturer of sport wearable devices is doling out big discounts on a wide selection of well-received as well as newly arrived smartwatches and bracelets. The promo has been split into three categories including New Arrivals, More Deals, and Other Promos.
We'll shed light on the great discounts currently available on select Makibes-branded smartwatches and show how you can save a considerable amount of extra money during the check out process. So without further ado, let's delve into the details.
Makibes G06 Smartwatch
The G06 boasts a professional protection level of IP68. Moreover, it supports seven sports modes including hiking, running, marathon, mountaineering, cycling, indoor treadmill, and golf.
While this feature-laden smartwatch would normally set you back a pretty penny, you can now buy it for just $79.99 on GeekBuying. Aside from that, you can extend this 37% reduction in the device's retail price of $125.99 by applying coupon code GIZ_JLCYDHCX at the time of checking out.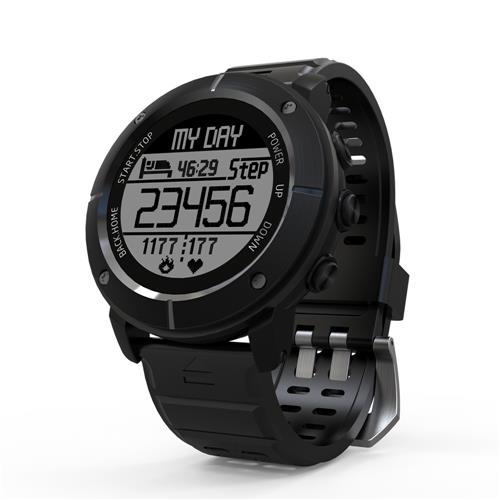 The aforesaid coupon helps you save an extra $10 by reducing your cart total to just $69.99. While this discount will be valid for the gray and black color versions, the promo is slated to end soon. You can visit this link to avail the discount.
Makibes BR1 Smartwatch
The BR1 is capable of receiving GPS satellite signal with less than 3m deviation. In addition to showing you your optimal and average speeds, the smartwatch enables you to check your average pace and maximum pace rate, creating exclusive pace rate and speed analyze on your App.
While we would normally associate a steep price tag with a feature-rich smartwatch offering comparable functions, the Makibes BR1 can now be yours if you are willing to shell out just $49.99 on GeekBuying. This is a noteworthy 34% reduction in the device's original selling price of $75.99.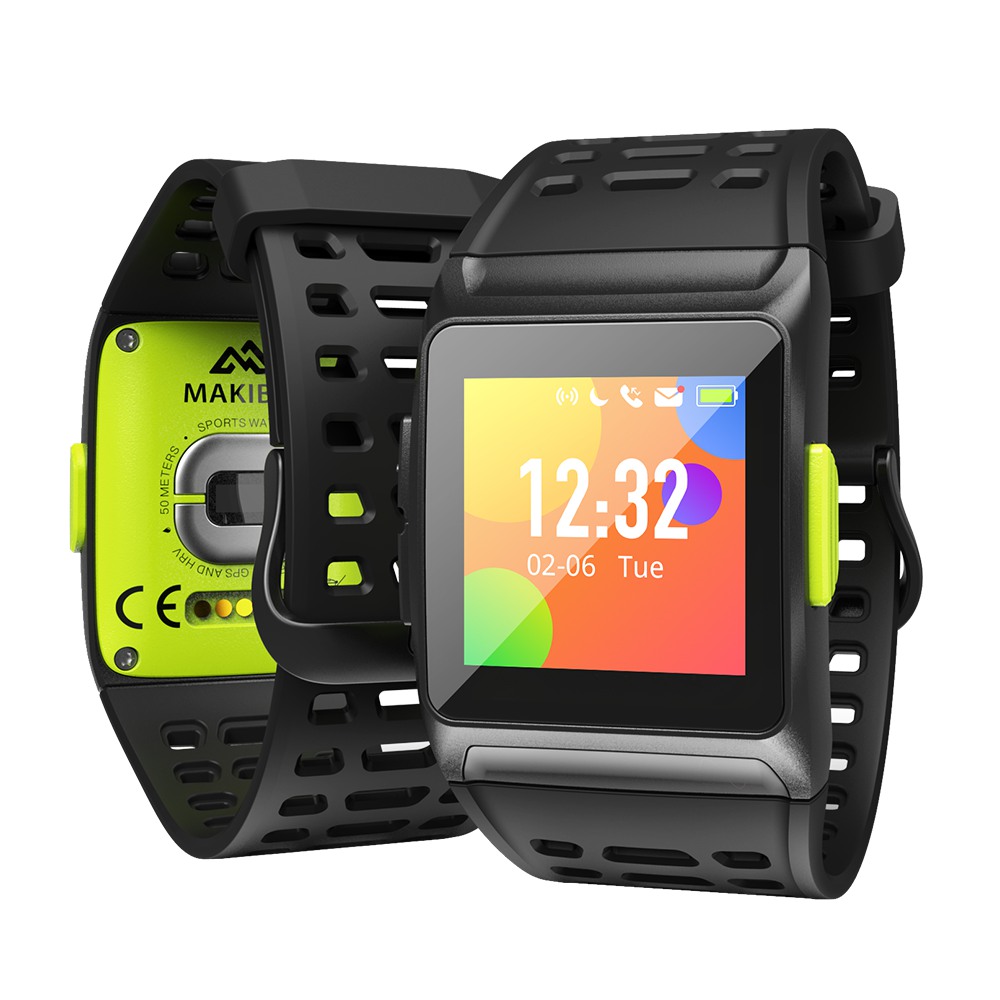 You can apply coupon code GIZ_CDCPIPAY before proceeding to check out and get an extra $5 off. In other words, you can bring your already lowered grand total further down to just $44.99 simply by applying the aforesaid coupon.
This discount, which is valid for the black color version of the BR1 smartwatch will come to an end in a little while. You can follow this link to avail the discount before the promo wraps up.
Makibes Q28 Smart Watch
The Q28 sports an easily readable 1.54 Inch TFT touchscreen display with a screen resolution of 240×240 pixels. Despite its bigger screen the smartwatch snugly fits the width of the wrist so that you can wear it for a longer duration without feeling uncomfortable.
This Makibes branded smartwatch usually sells for $49.99, but much to the delight of cost-conscious buyers, it has now gone up for sale carrying a dropped price tag of $33.99 on GeekBuying. But if this 32% drop in the device's retail price doesn't impress you, all you need to do is to use coupon code GIZ_FKLJTTSV before checking out.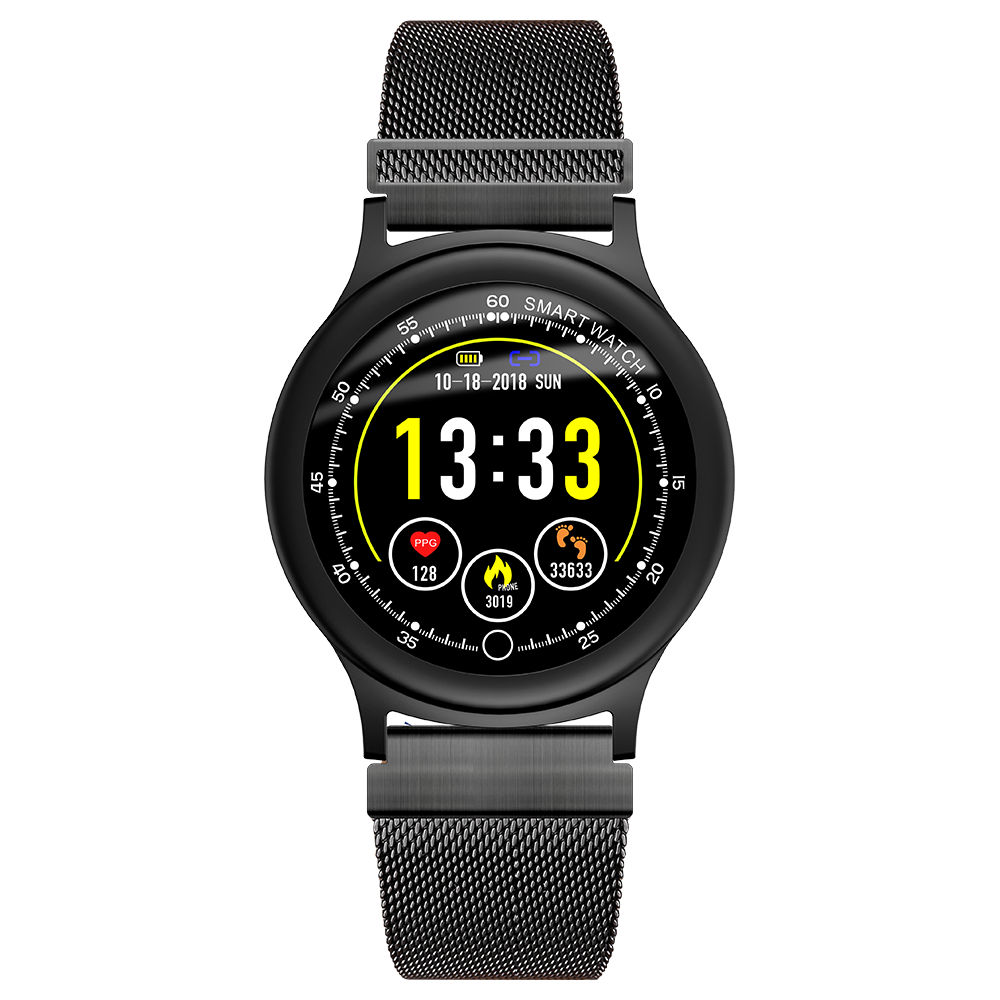 The above-mentioned coupon reduces your cart value to just $28.99 by helping you save an extra $5 before you click on the 'Place Your Order' button. Note that the discount is valid for the black and gray color versions of the Q28 smartwatch only for a limited period of time. You can visit this link to get the discount.
Makibes G04 Smart Bracelet
If you're in the market for a cost-effective smart bracelet that doesn't cost a bomb, you might want to take a gander at Makibes' G04. The device sports an eye-catching 0.96 inch TFT display with 160×80 pixel resolution and offers a water resistant level of IP68 so you can wear it even while swimming.
While the aforesaid features completely justify the $49.99 price tag the G04 normally carries, Makibes is doling out a significant 40% discount on the device's original asking price. As a result, you can now get your tech greedy hands on this high-end smart bracelet for just $29.99.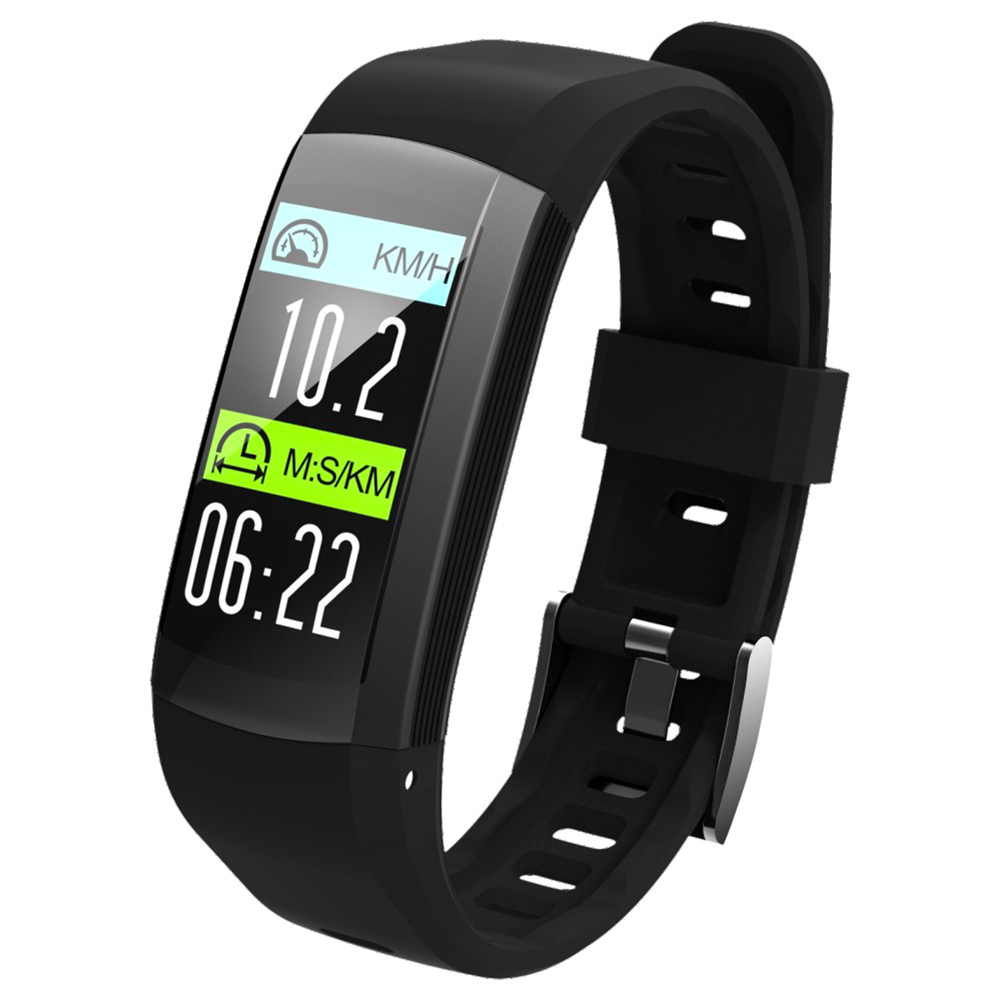 On top of that, you can apply coupon code GIZ_SNCUSQNT in order to get an extra $14 off while checking out. After applying the coupon, your lowered grand total reduces to only $25.99. The G04 comes in black, red and blue color versions.
You can follow this link if you're interested in grabbing the discount before the promotion ends in 2 days.