Many smartphone OEMs including OnePlus are expected to release 5G smartphones in the coming the year. Recent reports have suggested that the 5G phone from OnePlus will go official in early 2019. In a recent interview with CNET, OnePlus CEO Pete Lau revealed some information on the upcoming OnePlus 5G phone. He also confirmed that the company will be releasing its first 5G smartphone before the end of May 2019.
In the previous week, OnePlus co-founder Carl Pei had said in an interview to the The Verge that the reason why OnePlus is launching a 5G phone in early 2019 is that it wants its engineer to work on the nuances of 5G that will help in releasing 5G smartphones in future. Even Lau is not expecting huge sales from its first 5G phone since the 5G technology will be in early stages in the coming year. However, the market for 5G phones is expected to grow significantly in the coming year.
The company is planning to launch its first 5G smartphone before the end of May 2019. According to Lau, by becoming one of the first companies to launch a 5G phone, OnePlus can develop a premium 5G smartphone with best user experience.
As far as pricing of the phone is concerned, the upcoming OnePlus 5G smartphone may cost $200 to $300 more than the OnePlus 6T since it will include costlier 5G components. Lau has confirmed that the first OnePlus 5G phone won't be called OnePlus 7. It will end up as a product from a new lineup. The smartphone will be fueled by Snapdragon 855 chipset which includes the necessary X50 LTE modem for 5G connectivity.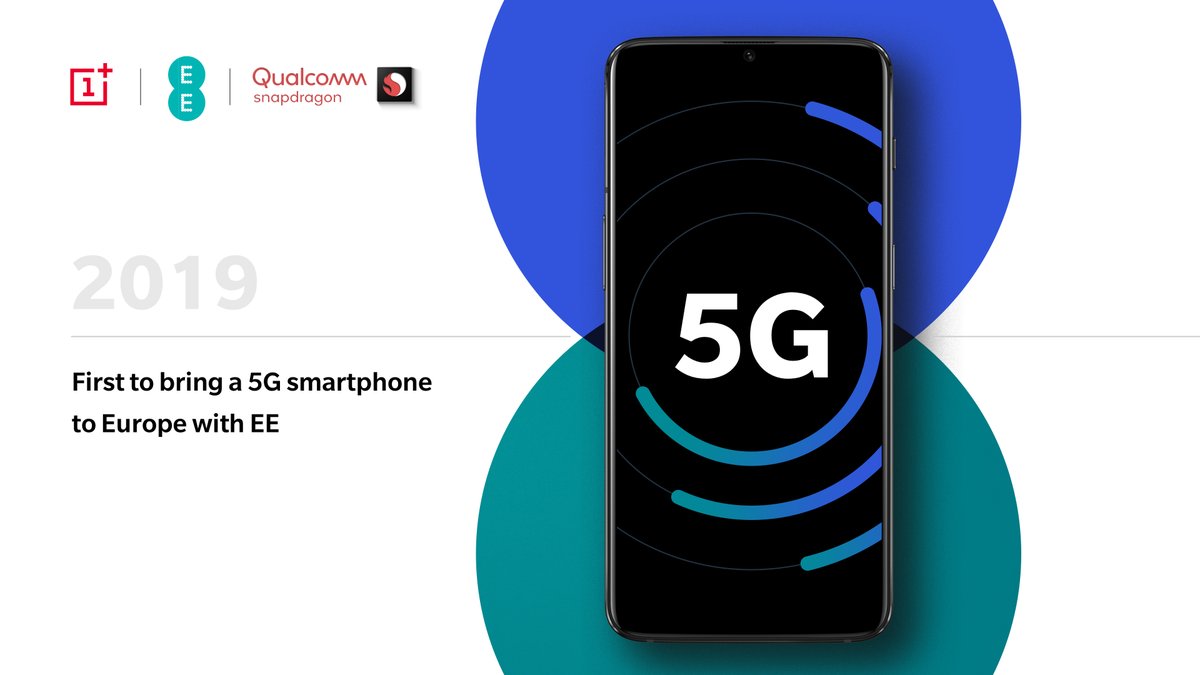 Europe will be the first market to receive the first 5G smartphone from the company. The Chinese firm has teamed up with U.K carrier EE for its upcoming 5G phone. Later on, the device will be made available in other regions of the world. In the U.S., the OnePlus 5G smartphone is expected to be available through AT&T and Verizon. Rumors have it that OnePlus could be present at the Mobile World Congress (MWC) tech expo in February 2019 to showcase its first 5G phone to the world.