Grab Big Discounts And A Chance To Get An Extra 10% Off On Select Items on Banggood [Coupon Inside]
by Vinay Patel ago0
Staying true to its reputation for offering the best bang for your buck, Banggood has teamed-up with PayPal to give its users a lot to cheer about.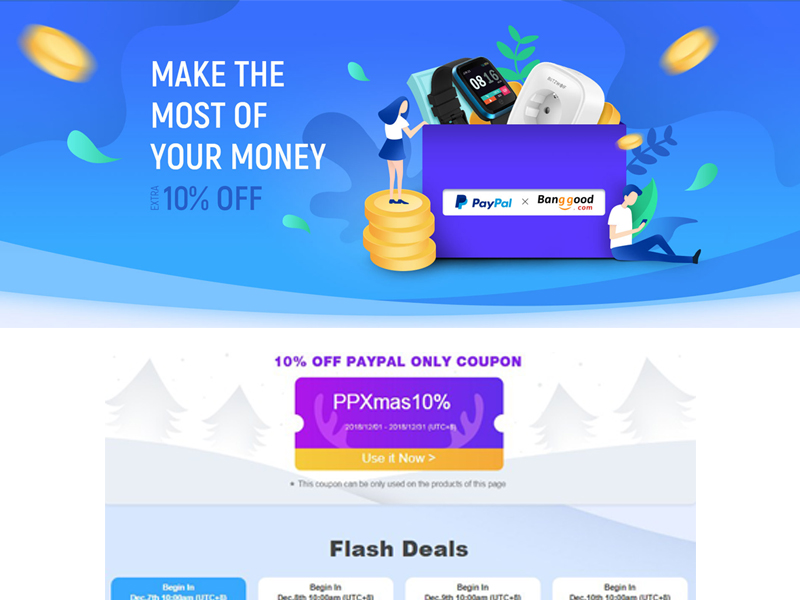 The Chinese online store's latest promotion dubbed, 'Make The Most Of Your Money' features unmissable Flash Deals and other great discounts that buyers can take advantage of for a limited period of time. Moreover, there's a 10% off PayPal coupon that can be used on all items included on the promotion page.
This recently kicked-off promo has been split into multiple categories in a bid to facilitate the search process. There's a 'Flash Deals' section that features products bearing big discounts. The next category is called 'Deals UNDER $9.99' and it is crammed with all sorts of items that you can get your hands on by spending less than $10.
Likewise, the following category called 'Deals UNDER $19.99' features a wide selection of amazing items that carry less than $19.99 price tags. There's everything from KCASA Progressive Multi-focus Reading Glasses to Goral S5 Stylish Design Color Display Smart Watch Visible Messages Remind Smart Breathing Lamp Watch available in the aforesaid section.
For the sake of an instance, the Goral S5 lamp watch that would normally set you back a pretty penny is now available for a significantly reduced price of only $16.99 on Banggood. This is a noteworthy 58% reduction in the device's original asking price of $39.99.
Similarly, you can get a 55% off on the Casual Women Solid Color V-Neck Pocket Long Sleeve Mini Dress, which normally sells for $43.07. Thanks to the aforesaid discount, this beautiful dress can now be yours for just $19.33.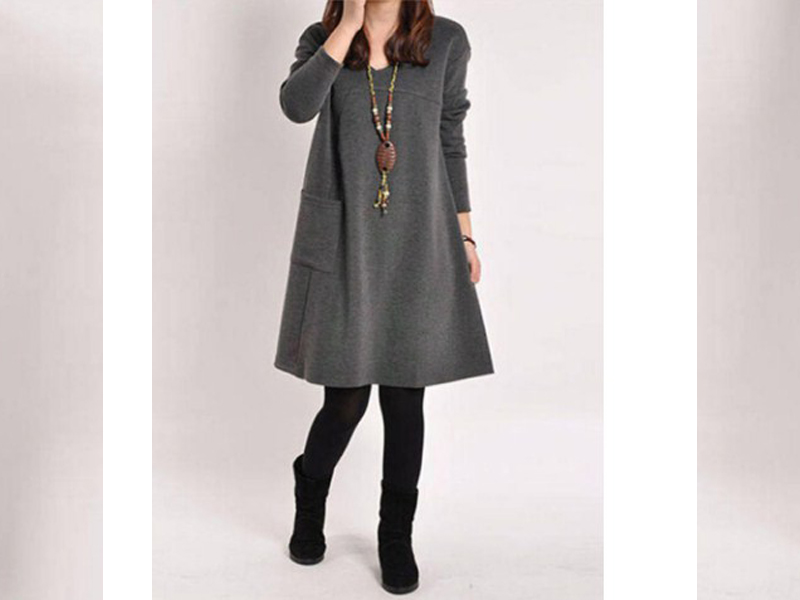 In addition to taking advantage of the discount, you can use coupon code PPXmas10% and get an extra $1.93 off at the time of checking out. In other words, you can bring your already lowered grand total further down to just $17.40 simply by applying the aforesaid coupon.
If you are not willing to spend more than $29.99, you can head straight to the 'Deals UNDER $29.99' section wherein you can find a lot of useful items that have gone up for sale carrying unbeatable prices. Buyers who do not mind spending more than $30 can check out the 'Deals Over $30' category.
The 'You May Like' category features select items that are currently available for slashed prices. The section includes a DIY Electric Guitar Mahogany Wood Body Telecaster Thinline Style Body Part Single F Hole, Xiaomi Mijia Kaco LEMO Stapler 24/6 26/6 with 100pcs Staples for Stationery Office Accessories School Supplies and other equally useful items.
You can click here to visit the promotion page. It is worth noting that the above-mentioned 10% Off PayPal Only coupon will be valid until December 31st.