Giveaway – Win a BW-SDB0 Bluetooth Soundbar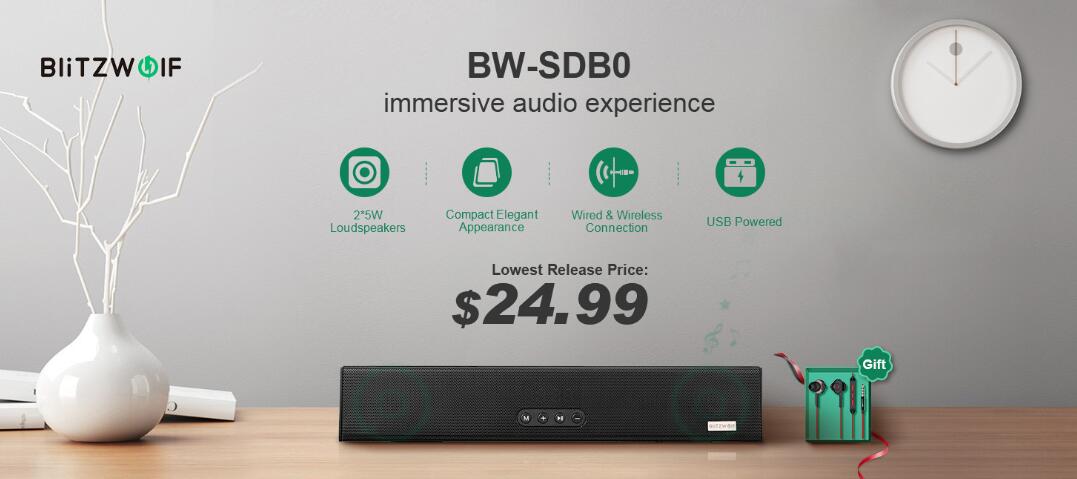 Gizmochina along with Banggood is conducting 1 unit BW-SDB0 Bluetooth Soundbar as giveaway gift to a lucky reader. Like always, you just have to follow the steps mentioned on the Gleam widget to get a chance to win this amazing gift.
BW-SDB0 is a mini smart Bluetooth soundbar for desktop or laptop PC. With angular design, the BW-SDB0 has stylish eye-catching curves in a slim space and saving format. It is not only to use with the control button on the soundbar, but also use your smartphone to control the speaker through bluetooth. The mini soundbar has three versatile modes that are Bluetooth Mode, Clock Mode and FM, enjoying it and having fun. With universal compatibility, BW-SDB0 has several ports which are DC 5V charging port, USB port, TF port and AUX port.
You can click here to buy the BW-SDB0 Bluetooth Soundbar at $24.99 limited firt 100pcs.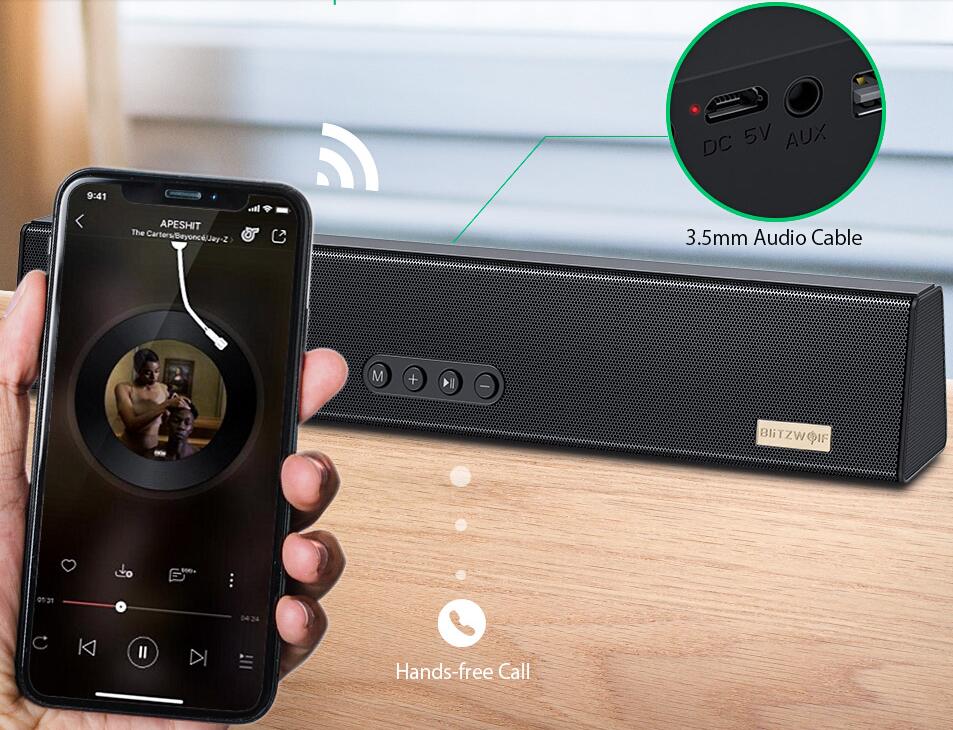 How to entry this giveaway? Just follow these steps via Gleam widget:
Visit BW-SDB0 Bluetooth Soundbar on Banggood's website(Buy BW-SDB0 Bluetooth Soundbar on Banggood's APP: https://bit.ly/2tBvb9P).
Share this giveaway contest on Facebook, Twitter and Reddit;
Terms & Conditions:
1. The giveaway is an international giveaway.
2. We are not responsible for lost shipments.
3. We are not responsible for any duties, import taxes that you may incur.
4. We reserve all rights to make any changes to this giveaway.
5. The prize will be shipped in a month when the giveaway end.
Just follow the steps mentioned in the Gleam widget to participate in the giveaway.
Once again, good luck.