Save Up To 80 Percent On Electronics And Get $8, $12 And $20 Off Coupons On Banggood
by Vinay Patel ago0
Known for offering the best bang for your buck, Banggood is now giving brand conscious buyers a lot to cheer about in the form of the 'Big Brand Week' promotion.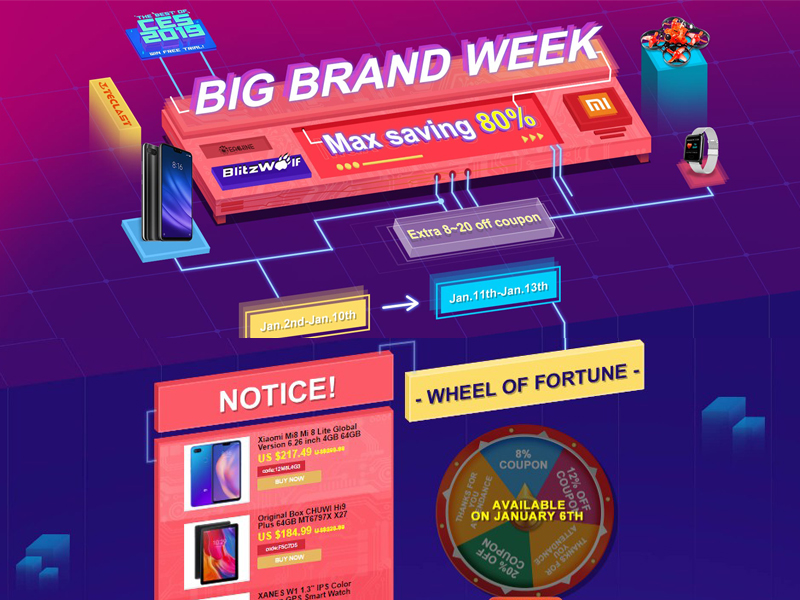 As part of the new promo, the Chinese online store will be giving its users an opportunity to save up to a whopping 80 percent, and grab $8-$20 off coupons that will be valid for products from Xiaomi, CHUWI and a slew of other globally recognized brands. But that's not all by any stretch of the imagination.
Starting Sunday, January 6th, users will get an unmissable chance to get try their luck at Banggood 'Wheel of Fortune.' Lucky winners will be eligible to get a myriad of special goodies. There will 8%, 12% and 20% off coupons up for grabs.
Aside from that, Banggood users can get their hands on the coveted Xiaomi Mi 8 Lite smartphone and the CHUWI Hi9 Plus 4G tablet for considerably lowered prices. On top of that, they can use specific coupons associated with the aforesaid products to get additional discounts.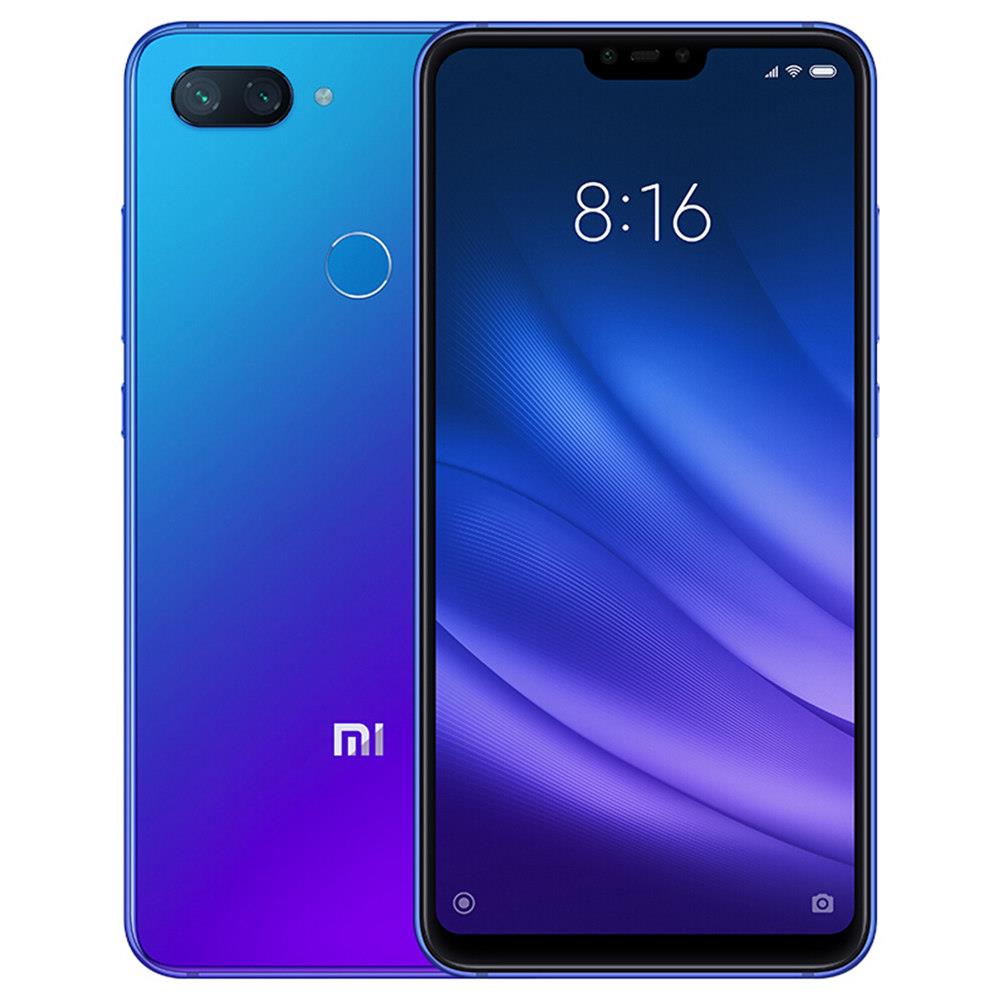 For instance, the Xiaomi Mi 8 smartphone usually carries a $319.99 price tag, but thanks to a 17 percent discount Banggood is offering on the handset, you can now buy it for just $269.99. Moreover, you can use coupon code 12M8L4G3 in order to reduce the device's already lowered retail price.
The rest of the products have been split into four categories including Special Offer for New Arrive, Top Recommendation, Pick your Favorite, and Super Brand. Each section features a slew of heavily discounted electronic items that usually carry steep price tags.
For example, the XANES K8 smart bracelet that would normally set you back a pretty penny can now be yours if you are will to shell out just $12.99. This is a noteworthy 61 percent discount that Banggood is offering the fitness bracelet's original asking price for a limited period of time.
Likewise, the next section dubbed 'Top 9 Recommendations' feature steeply priced products that you can now buy without burning a hole in your pocket. The 'Pick Your Favorite' and 'Super Brands' categories are where you can get big discounts on a slew of popular brands like Bakeey, Astrolux, CHUWI, DIGOO and lots more.
You can click here to visit the promotion page and check out the rest of the products and take full advantage of the discounts before the Big Brand Week promo comes to an end.