Philips W732 Android phone with MediaTek MT6575, ready to hit Chinesse market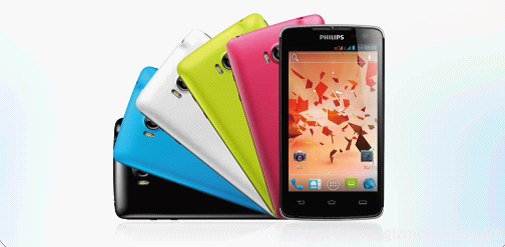 Philips, the Dutch manufacturer of electronic is better known as a maker of household appliances rather than mobile phone manufacturers before, since Philips make Android phones in 2009, this company also known as a mobile phones manufacturer until now.
Recently, Philips introduced Android smartphone that called Philips W732 which powered by 2.400 mAh battery. Interestingly, this phone is ready for Chinesse market and also equipped with power-saving features that this phone manufacturer claims this phone has longer talk time of more than 13 hours and 10.5 hours for web browsing. If true, then this phone has to compete with the Motorola RAZR Maxx and also Samsung Galaxy S III that running in 2G network. Philips W732 will be a phone that has the longest battery life.
Philips W732 comes with a 4.3 inch IPS LCD display, the use of this type of display is a material commonly used on most smartphones these days, because the LCD IPS has lowest power consumption compared to regular LCD screen or the AMOLED screen because AMOLED will consume more power when displaying white or a lighter color, while we know that most websites today use white as background color and it will take more power if it uses AMOLED screen, so the use of IPS LCD screen by Philips is a good choice.
In one test comparison with the Motorola RAZR Maxx is only able to running for 7 hours and 23 minutes when used in a continuous web surfing, and we all know the phone is already using large capacity of battery that is 3.300 mAh, while for the talk-time, RAZR Maxx can reached 20 hours and 24 minutes and the matter using AMOLED display that consumes excessive battery.
Philis W732 has a 4.3-inch with 480 × 800 pixels IPS LCD display. This smartphone running Android 4.0 Ice Cream Sandwich. While the maximum connection speed that you can receive this phone is a HSDPA 7.2 Mbps, HSUPA 5.76 Mbps, with a 1 GHz single core processor MediaTek MT6575, 5 MP camera, Wi-Fi, Bluetooth, and GPS. In addition, Philips W732 has support hot-swappable dual-SIM. The phone itself has a size of 126.37 x 67.44 x 12.3 mm, and weighs 166.5 grams.
Philips W732 smartphone will be available in Chinesse market soon, and has five variant color (look like on the picture above) : Black, Blue, White, Lime and Pink.