THL V12, the new stylist-centric smartphone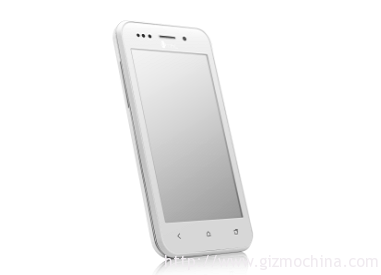 Shenzhen Hong Jia Yuan Communication Technology Co. the company from Shenzhen has been introducing THL V12 smartphone, this is simple and stylish smartphone from THL V12 is the newer V-series lines after they produce V7, V8, V9 and V11 samrtphones.

People still skeptical about this phone, too many speculation about this product in recent day before the company confirm the official news for THL V12 smartphone in their website, and now they ready to launch the new THL V12 smartphone that powered with MTK6575 1G ARM9 architecture processor.
As a leader in the field of fashion smart phone, THL phone will launched THL V12 with dual mode capable of dual standby capability. This phone is has a bette battery life for last longer standby time, has a variety of match color cover and candy bar design make these phone has a unique charisma. Screen size is 4.0 inches (480 * 854 pixel) with bright and luxury display. Perfect monotony of ordinary appearance to establish a variety of colors.
Here are the V12 hardware configuration, this smartphone powered by 1GHz ARM9 processor with 512MB of RAM and 4 GB od ROM which allowing users to make vast amounts of information, whether the operation of the mobile phone main interface or run more applications which running very smooth. This phone is sports with a 5 megapixel auto focus rear-camera with LED flash and a 2 megapixel front facing camera, that can be using to take photos or video calls for your daily basis.
Unfortunately, this phone is using Android 4.0 OS, I hope there is Android 4.1 Jelly Bean update since Google has officialy open the source code of Android 4.1 Jelly Bean for developers.
2012 is the year for manufacturer which seem to have competing for their product to give attention from the users, and THL (as a domestic manufaturer) has been trying to win the competition by producing THL V12 stylish-centric smartphone with MTK6575-based chipset.
THL V12 Specs:
CPU: MT6575 1G ARM9
Memory: 512RAM + 4 GB ROM
Screen: 4.0 inches (480 * 854)
Camera: 5 megapixel with Flash LED (rear) and 2 megapixel front-facing camera
Battery capacity: Unknown
System: Android 4.0 Ice Cream Sandwich