Android application to check counterfeit goods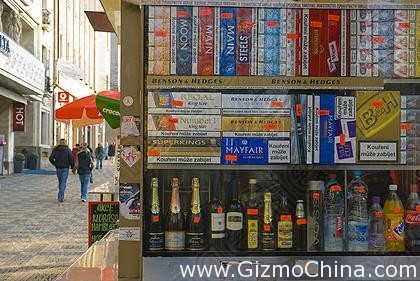 Interpol with the internet search giant Google preparing to create new applications for mobile phones to combat trade in counterfeit goods.
"Today, there is more drugs, cigarettes and other goods are counterfeit in the market. So far the community is difficult to determine whether the goods they buy genuine or not," said Ronald Noble, head of Interpol, told to AFP recently.
"We want there to be any software that can help communities and law enforcement officials to determine the authenticity of the goods with relative ease," said Noble.
He explained it will scan the items and the results will be immediately known whether the item is genuine or not.
Green and red
"If the application produces the green color thats means the goods is the original item. Conversely, if the application produce red color, then the goods were counterfeit," said Noble.
At this early stage Google will enter the application for a phone with Android operating system, but Interpol hopes the application is also available for iPhone, BlackBerry, and Windows Phones devices.
One of the first users of this application is PharmaSecure, who won the contract to investigate the authenticity of more than one million packages of medicine every day in India.
Interpol will also work closely with the tobacco company British American Tobacco (BAT), Imperial Tobacco Group, Japan Tobacco International and Philip Morris International. These companies will provide special codes for their products, thus facilitating for Iterpol doing verification process more easy.