TCL ready to launch waterproof smartphone, TCL Shark S800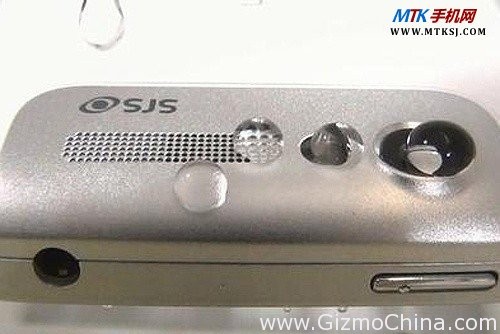 The original major appliance manufacturers have set in the mobile phone industry, TCL as the one of Chinese smartphone manufacturer is ready to launch new machine (smartphone) with MTK6577 chipset.
Back in June when TCL released a Texas Instruments OMAP4460 dual-core smartphone Zhen Zhi S900, TCL announced recently will launch new smartphones, including a large screen, thats TCL Shark S800 witk MTK6577 chipset.
TCL Shark S800 is characterized by P2i waterproof technology, is not like other waterproof technology. P2i technology the nano Bohou polymer layer applied to the surface of the product, reducing the surface energy of the product when the product surface in contact with liquid, the liquid becomes beaded body flow away. TCL S800 in some parts of the phone is easier to water using the P2i waterproof technology, can effectively prevent the body from water or liquid.
TCL Shark S800 the approximate parameters:
CPU: MTK MT6577 dual-core
Memory: 512RAM + 4G ROM,
Screen: 4.3 inch IPS with Resolution: 480 * 800
Battery: 1800 mA
Camera: 2 mpx + 8 mpx
Price: rumor is 1399 yuan (official date)
Available in three color: White, Orange and Gray