HiLive HI2012 Android smartphone with MTK6577 chipset revealed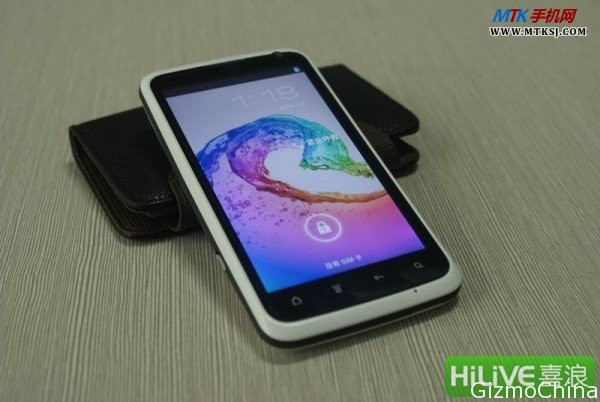 HiLive Technology has been release of the launch of smartphone HI2012, this is smartphone with MTK6577 cual-core chipset. We have couple photo of this new HI2012 smartphone with MT6577 chip, and exposed the detail picture.
Here is HiLive HI2012 smartphone specs:
CPU Model : MT6577 (Dual-Core)
CPU frequency:     1.2G MHz
RAM:     1GB
ROM:     4GB
Resolution: 960X540 pixels
Main Screen Size: 4.7 inches
Network mode: Dual-card dual-mode (WCDMA + GSM)
Camera: 8 megapixels (rear) and 3 megapixel (front)
Operating System: Android OS 4.0
Battery capacity: 1800mAh
Exposure parameters MT6577 dual-core 1.2G processor and 4.7-inch screen is the bright spot compared to other vendors MTK6577 program models for hi waves HI2012 configuration is quite satisfactory.
HiLive HI2012 engineering prototype uses a black color (commonly known as Panda), black and white fashion, lifestyle, the fuselage is a 4.7-inch screen, the fuselage below the four sensors, compared with general three-button a search key, the top of the screen is a 3-megapixel front camera, can be used for self-timer taking photoand 3G video calls.
While rear camera is using 8 megapixel camera dual fill light, the right of the camera is the speaker on the back of the lower part does not do any design, made it very simple. Left fuselage design combo interface of USB and charging, the right side compared with the volume keys top is the 3.5mm headphone jack and switch machine function keys.
Here are some picture of HiLive HI2012 Android smartphone: