Motorola launches MOTOLUXE XT685 for Chinese market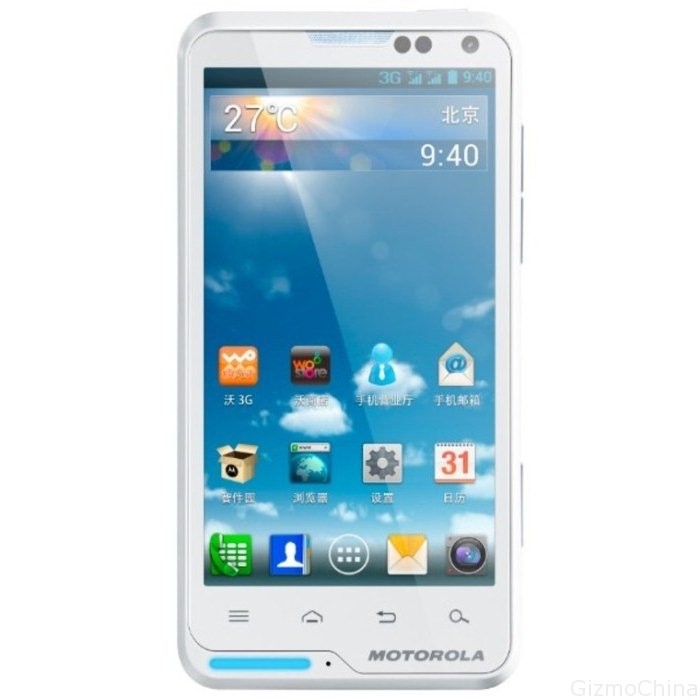 Motorola Mobility has just introduced a new Android phone, the Motorola MOTOLUXE XT685. This smartphone comes with dual SIM card technology and are sold for mid-end users.
As a first step, the phone is officially launched by Motorola in China. The price offered for this phone is $ 315 USD. Its seems this smartphone will going to visit other countries in Asia, especially India and Indonesia which has a potential market for smartphone with multi SIM card inside.
This smartphone running Android 4.0 Ice Cream Sandwich. For display, this phone is also equipped with Motorola UI MotoSwitch. On the inside, this phone comes with a 1 GHz single core processors. Unfortunately, there is still no information on the RAM or internal memory capacity.
On the back of the phone, there is a 8 megapixel camera with auto focus and LED flash. And there is VGA camera for the front facing camera that can be used for video calling.
"Motorola makes a smartphone that can combine fashion, technology and computing power. MOTOLUXE XT685 comes with a combination of attractive styling, power and value," said  Frank Meng as a Senior Vice President of Motorola Mobility in China.