Behind the scene: Huawei MediaPad 10 FHD Android tablet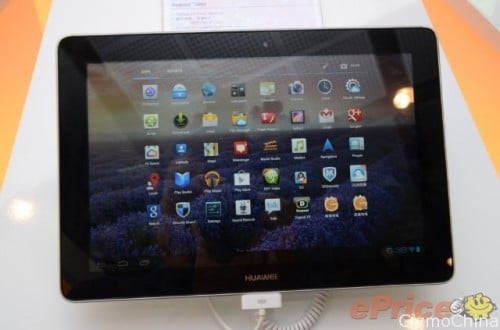 We get information from a trip to the head office of Huawei in Shenzhen, and from there we could see two kind of their new Huawei products the Huawei Ascend Quad D1, and also the latest tablet device the Huawei MediaPad 10 FHD is scheduled to be released in the fourth quarter of this year.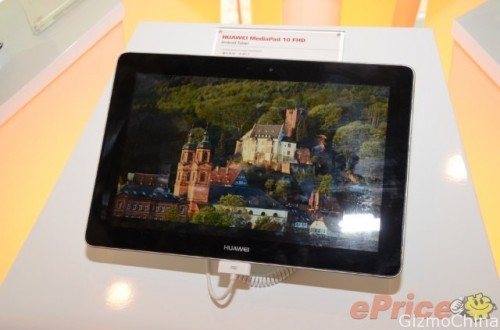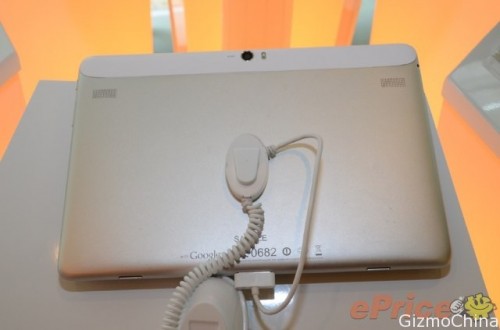 Huawei MediaPad 10 FHD is a tablet device powered by a processor was built by Hass Science and Technology (Hisilicon) K3V2 quad-core 1.5GHz, built-in 2GB of RAM, and 10-inch IPS display with a resolution of 1920 x 1200 pixels, 8 megapixel back camera and 1.3 megapixel front facing camera, the tablet has a weight of 598 grams, and running with Android 4.0 Ice Cream Sandwich
Huawei MediaPad 10 FHD Technical Specifications
‧ GSM 850/900/1800/1900, UMTS, HSPA
‧ HiSilicon K3V2 1.5GHz Quad-core processors
‧ 10.1-inch to WUXGA (1920 x 1200) pixels Full HD the IPS the LCD
‧ Android 4.0.3
‧ 8-megapixel autofocus camera / 1.3 megapixel, front-facing camera
‧ Full HD 30 FPS video
‧ MP3 / AAC / WMA / FLAC / AMR / Vorbis, / RA / QCELP / of EVRC audio
‧ Bluetooth 3.0
‧ Wi-Fi Connectivity
‧ 8GB ROM, (customized to 16GB or 32GB) / 2GB RAM
‧ microSD slot up to 32GB
‧ 257.44 x 175.9 x 8.87mm / 598g (with battery)
‧ 6600 mAh lithium battery
‧ 30-pin dedicated interface (supports USB 2.0)
Unibody metal design
MediaPad 10 FHD has a black front body, the rear body color is white, with a very sturdy metal bandage to protect the components inside, with a weight of 598g and a thickness of only 8.87mm, so that the device is still quite light.
The word "FHD" pinned on this device represents touchscreen panel which support full HD resolution and IPS material, so users can view it from any angle without reducing screen brightness. Also equipped with dual stereo speaker configuration and supports Dolby surround sound, perfect for watching videos and listening music.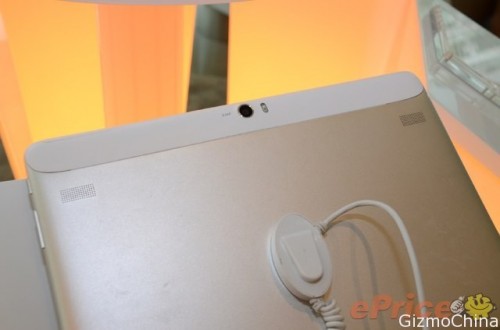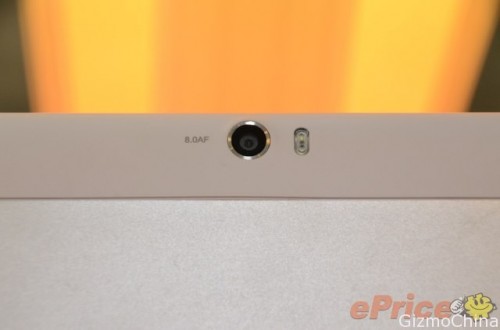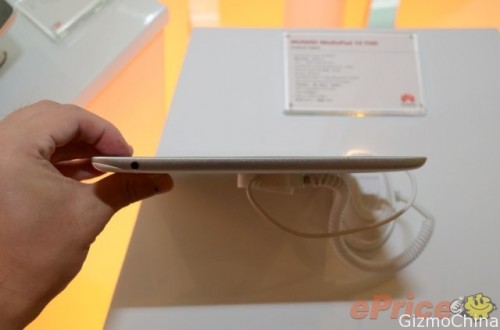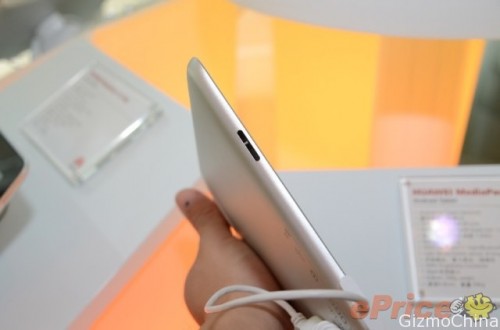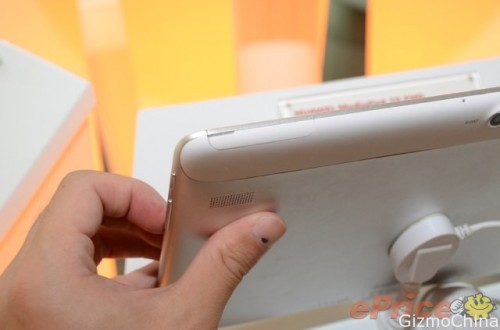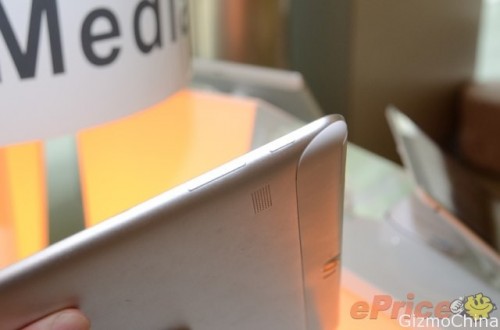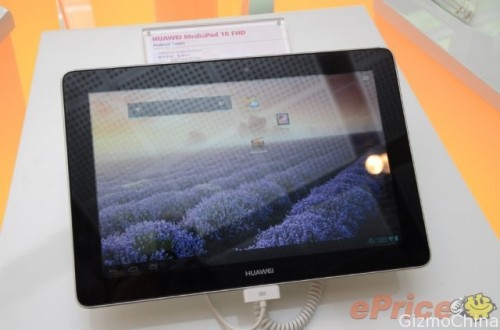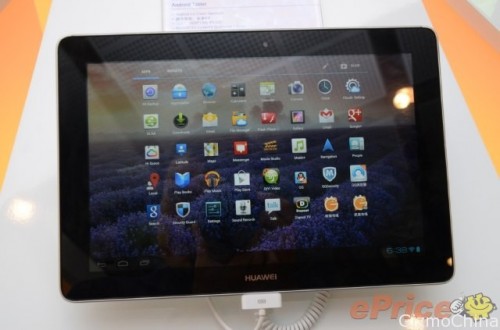 Huawei has strong brand and few strategies to start
At its headquarters in Shenzhen, Huawei explained their strategy and plan for the year 2012 to the media, Scott Sykes as Vice President of Huawei has explained that this year Huawei has plans to bring awareness to the users about the quality of Huawei products through our products which are competitive in the market at this time. Huawei has provided a budget of $ 200,000,000 for their marketing strategies by cooperating with the advertising agency BBH (Bartle Bogle Hegarty) to create ads that will be tailored to each market in the localization of marketing strategy.
Huawei has also made a phone line for all market share through product that is adjusted according to each types like D, P, G, Y while Ascend D (Diamond) is a high-end products with latest technology, P (Platinum) series to take the high sense of design; G (Gold) series to go mass-style entry-level model, Y (Young) series is biased towards the younger. The main strategy is the flagship model to establish a brand image, and then in high-end models to expand market share, to meet the diverse needs of consumers. With this strategy, Huawei hopes to achieve the target of 60 million units of the smart phone this year, among the smart mobile phone leadership position.