Visit to Huawei headquarter to see Huawei Ascend D1 Quad-Core real machine demo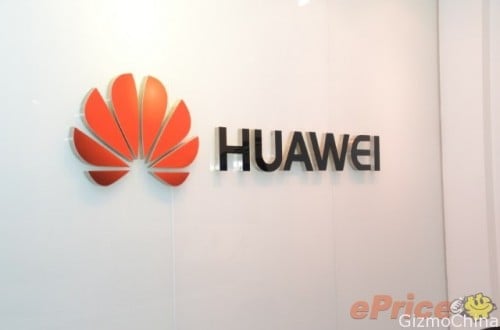 After we've covered Huawei MediaPad 10 FHD on the other article, and now we want to show you another Huawei products the Huawei Ascend D1 Quad-Core. This is the best Huawei's Android smartphone with quad-core processor.

My first first impression to Huawei was known as a low-end phones manufacturer, they are also a company that in cooperation with the domestic carrier to offer several models, but this year Huawei has a new strategy by offering their flagship products, in addition to increasing the visibility they also have committed to launching various models of smart phones. Huawei has showcased its products at CES this year, one of which is a Huawei Ascend P1, the smartphone which uses dual-core processors, not only that, now they also have a new line of products that Huawei Ascend Quad D1, from the name we can guess that this phone has Quad-core processor inside.
Before introducing the product, Director of marketing Huawei for global, Frederic Fleurance also briefed to the media on the performance of Huawei's smartphones. In 2011, Huawei has made a series of electronic products like mobile phones, mobile broadband, which is marketed for domestic as well global markets, at the end of the year Huawei has made delivery of 150 million sale of products with a value of $ 6.8 billion, 20 million smart phones, is five times the same period last year. And shipping the product this year will reach 200 million units, from a smart phone sales target of 60 million units.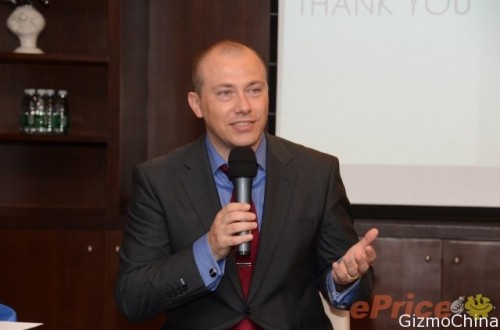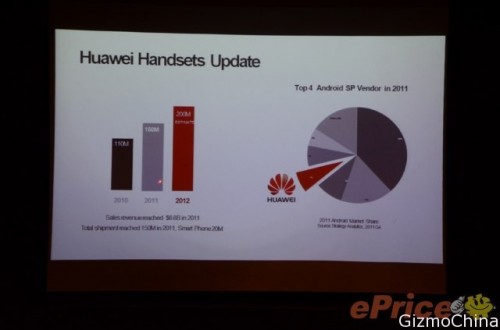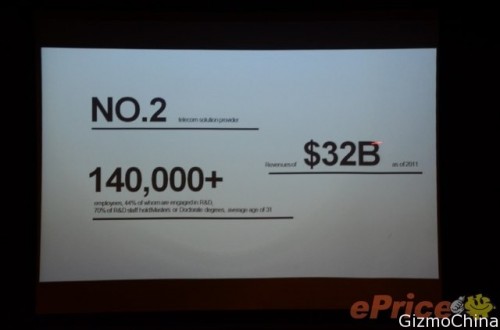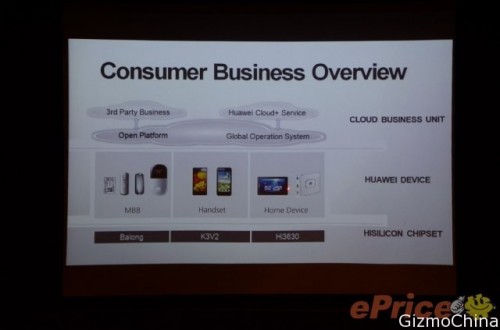 Huawei Ascend D1 Quad Technical Specifications
‧ Android 4.0 ICS operating system
‧ Hisilicon Technology K3V2 1.5GHz quad-core processors
‧ 4.5-inch 720p screen
‧ 1GB RAM / 8GB ROM
‧ GSM / EDGE 850/900/1800/1900, UMTS 850/900/1700/1900/2100 MHz
‧ Bluetooth 3.0
‧ 802.11b/g/n WLAN
‧ 800 megapixel auto focus camera, support for 1080p video shooting
‧ 1.3-megapixel front camera, support 720p video recording
‧ 129 x 64 x 8.9 mm
‧ 1800 mAh lithium battery
‧ Dolby 5.1 stereo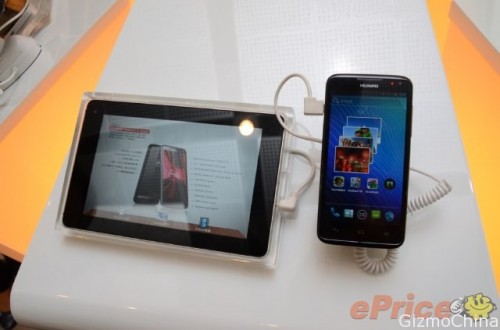 Ascend D1 Quad: high-speed quad-core
Huawei Ascend D1 Quad is a smartphone which has four series in which the first letter stands for each model as D (Diamond) is a high-end products with latest technology, P (Platinum) series to take the high sense of design; G (Gold) series to go mass-style entry-level model, Y (Young) series is biased towards for the younger users.
Huawei Ascend D1 Quad becomes the best smarphone because it is a first model to use quad-core processor, equipped with Hisilicon Technology, which is designed K3V2 running 1.5GHz processor, high speed, small size and low power. So the Ascend D1 batteries can be operated 30% longer than average smartphone on the market today; it also has a better GPU performance and 64bit DDR memory bandwidth to fully achieve high performance.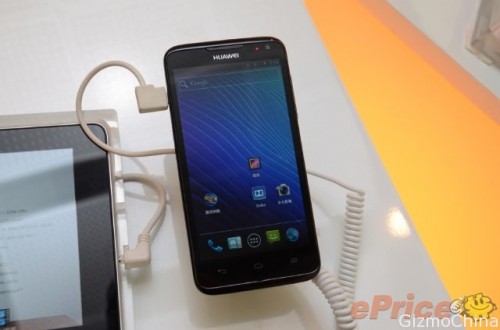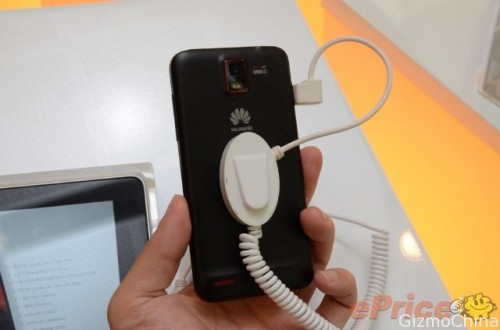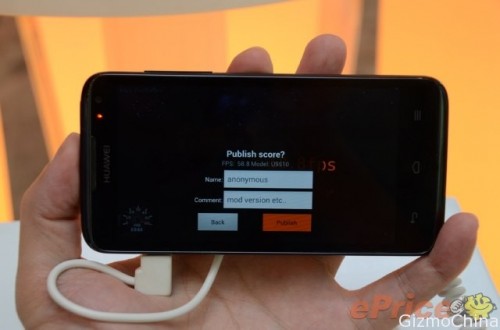 D1 Quad in addition to having a quad-core processors is also equipped with 4.5-inch touch screen + IPS display, with a resolution 330 ppi pixel density with 720p HD, in which the human eye can not distinguish pixels is because it very very subtle and smooth. The screen using a narrow frame design, so even if it has 4.5 inches, the width of the phone is only 64mm, and even more narrow than some of the 4.3-inch screen model. The back of the phone is a 8-megapixel camera with auto focus capability, in the front there is a 1.3 megapixel video camera, the primary camera can support 1080p video playback, while front facing camera has 720p recording video capabilities.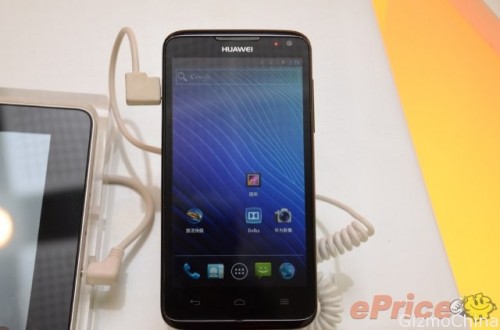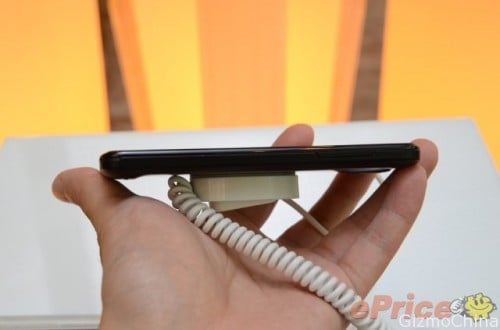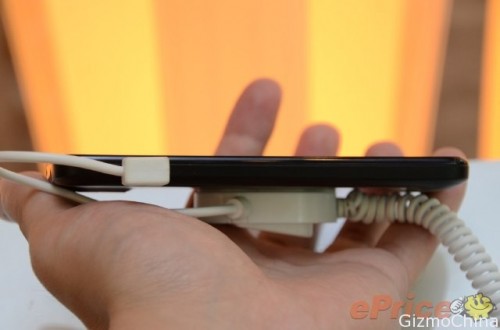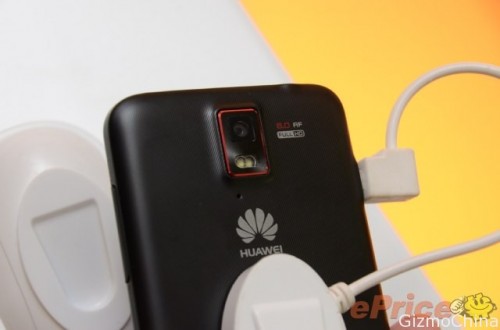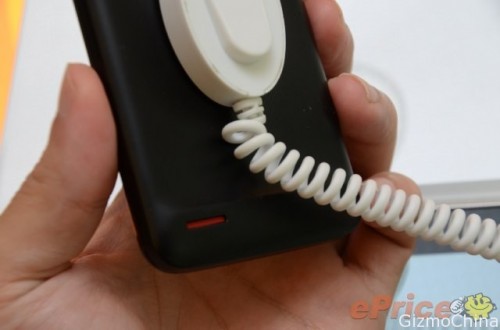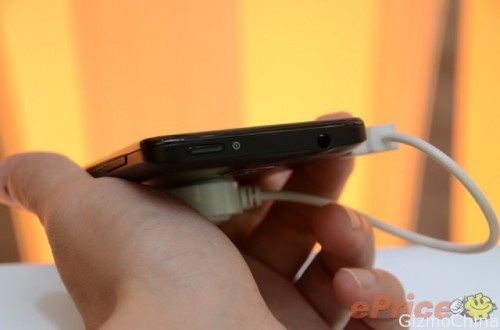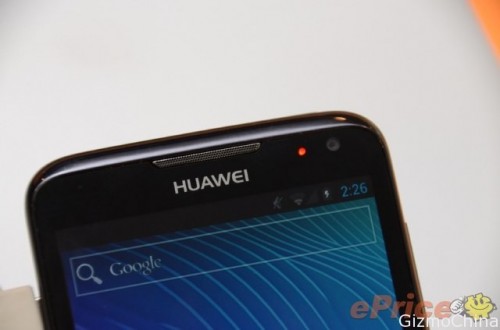 D1 Quad runing Android 4.0 Ice Cream Sandwich and on the scene saw the sample models, while for the public version of the Android interface, Huawei said it will adopt Huawei's Emotion UI and this smartphone is prototype model so that UI is not installed yet, there will be different user interface after official release of this phone later.