Samsung planning to making 11.8-inch Android tablet with retina display?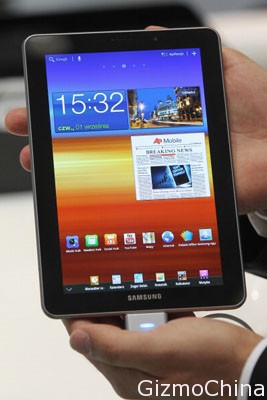 Dozens of Apple and Samsung products leaked to the public in the courts of San Jose, California. Latest leak came from court documents that might show Samsung is working on 11.8-inch Android tablet with Retina Display.

Based on rumors , Samsung has a new tablet that is called "P10", that device has LTE connectivity, with resolution of 2560×1600 pixel. Thus the larger size of the iPad tablet which only carries the 9.5-inch screen with 2048×1536 resolution.
Then, As we all know Samsung is one supplier of LCD and AMOLED screens for oterh manufacturers, so it makes sense, if Samsung will use the Retina Display on its newer Galaxy product line.
Meanwhile, sales of Samsung Galaxy Tab 10.1 is currently banned in the United States, following the defeat of the court in the case of Samsung in patent dispute with Apple. Judge Lucy Koh ban issued a warrant for Samsung at the request of Apple products in June.
Apple said the key to the design of iPad is used by Samsung Galaxy Tab 10.1. Then the Samsung was evasive when the design is claimed to violate Apple patents a design that "generic".