Samsung Galaxy Note 2 will be released on August 29th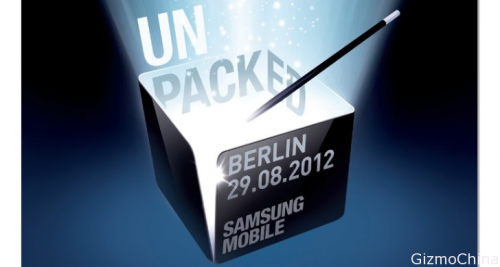 Samsung finally give the announced the launch of Galaxy Note 2 on August 29th. Samsung was already distributing party invitations to the event and they say that the event is the launch of Galaxy Note 2.

"We plan to introduce a new Galaxy Note at the Samsung Mobile in Berlin on August 29," said Samsung spokesman recently. Rumors concerning the launch of Samsung Galaxy Note 2 is rolling. Previously, the news spread that Samsung will hold a launch event on August 15th.
No detail information about that event. Rumor says that the phone is going to come up with a screen measuring 5.5 inches. In addition, the phone is also rumored to be going to use quad core processors like the Galaxy S III.