NEO Mourinho NO2 Android smartphone Android from Qian Yuanji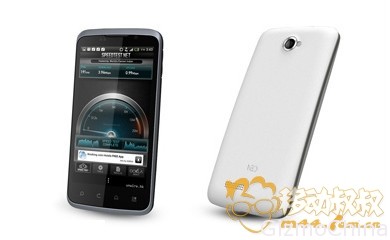 2012 was a year when the smartphone manufacturers were fighting for their market share . They try to offer all levels of the products they have with the various advantages that are owned, such as price, features and shape to try to attract the users.
Qian Yuanji is a manufacturer of mobile phones from China has released a new smartphone called NEO Mourinho NO2, this is a new variant of the previous version Murinho NO1. Smartphone NEO Murinho NO2 is a pretty powerful phone with a Cortex A9 processor architectures 1.2 GHz dual-core CPU.

Other specifications of interest are, the graphic using Mali 400 CPU that can produce images at 15 FPS, supports 1080 HD video, support for OpenGL ES 2.0 and OpenVG 1.1.  The phone has 512MB DDR2 of RAM and 4GB ROM with high-speed memory.
The NEO Murinho NO2 has 8 megapixel rear-camera and 3 megapixel front-facing camera for video calling, powered by Android 4.0 Ice Cream Sandwich with sensoric experience. The touch screen has 4.5 inch QHD display with 960×540 pixel is perfect for view HD movie in your hands. The dimesion of this phone is 132.5 x 66 x 10.5mm overall streamlined body and round back cover design, so you can hold this phone comfortably.
Unfortunately, we don't have any information about NEO Mourinho NO2 phone price and availability, so stay tuned.