VIVO 4.3, Android smartphone with dual simcard and AMOLED display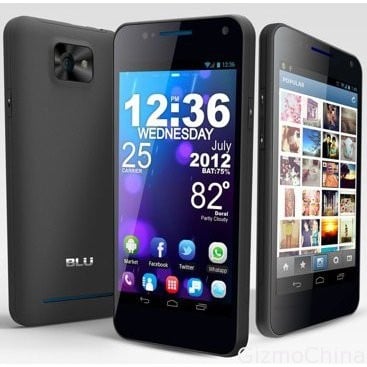 BLU is known as one of cellphone manufacturer. They has been launched the new cellphone thats called BLU Studio 5.3, from it's name we can guess that cellphone offering 5.3-inch touchscreen display. Now they introduce a new mobile phone, called VIVO 4.3.

VIVO 4.3 is an Android mobile phone with dual-sim card dual-standby, according to the plan, this phone will released in September with $ 250 USD price tag.
Although the price is quite cheap, this phone has a pretty good quality. On the screen, this phone comes with 4.3-inch Super AMOLED Display. AMOLED screens are also commonly used by high end Androidphone on the market today. And, VIVO 4.3 is known as the first dual SIM card mobile phone that uses the AMOLED screen.
This mobile phone will be launched with Android 4.0 Ice Cream Sandwich operating system. On the inside, the phone is using MediaTek MT6577 dual processor with 1GHz speed. Processor performance is backed by 1GB of RAM. On the back, the phone is equipped with an 8MP camera.