Sanwa PRJ016, iPhone accessories which become projector and charger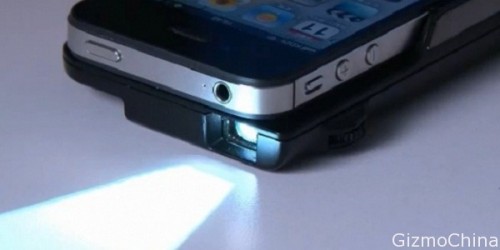 If you're thinking about Samsung Galaxy Beam is the only one smartphone with projector, you're not wrong, but now, there is Sanwa PRJ016 the iPhone accessories which can be a projector and external charger for iPhone.
The Sanwa PRJ016 is an iPhone sleeve DLP projector with 35-lumens, 640×480. It contains a 1,850 mAh battery to recharge the handset (up to 80%) while in use. With the use of DLP technology, this accessory boasts a brightness of 35 lumens (up to three times more than its predecessor) and can project images up to 60 inches for about 120 minutes.
The Sanwa PRJ016 available on Japanese market with price $246 but do not doubt that soon also will be available in some international distributor.
Here is the video demo :