Samsung Galaxy Note 10.1 officialy released for Hong Kong on August 9th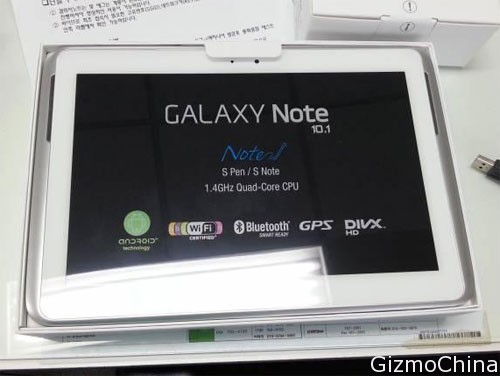 Samsung Galaxy Note 10.1 was break the silence with a double spread of leaks about the specifics and possible release date of these devices. The first leak came from an alleged service manual for the tablet from an anonymous source that was published in SamMobile. In addition, there is little change the features from the previously announced.

Upgrade the most prominent emerging from the 1.4 GHz quad-core processor. In addition, the camera is also enhanced to 5 mega pixel with auto focus capabilities and equipped with LED flash.
However, the leaked service manual is still questionable validity because of the expected specs in it, such as RAM and the processor system, it did not exist.
The second leak is more promising comes from Negri Electronics, who tweeted a Note 10.1 Galaxy box opens. Tweet is accompanied by a list of new and pre-order the list of retailers, advertising price USD749, 5 and schedule deliveries to retailers on August 4.
Pre-order page also confirm the specification update, stating that the processor will use the Exynos 4412, quad-core processors are also used inthe Galaxy S III smartphone.
Samsung has confirmed the release date of its Galaxy Note 10.1 tablet for the Hong Kong market. Users will be able to pick up the larger-sized Galaxy Note from August 9, which will feature S Pen support along with improved hardware like a quad-core CPU, 2GB RAM, HSPA+ support, 5MP and 1.9MP cameras, full HD video recording and playback and more.
Galaxy Note 10.1 will run with Android Ice Cream Sandwich and a screen resolution of 1280×800 pixels, 2GB RAM, 16GB of memory that can be upgraded via SD card slot. The device also features a 5MP camera on the back with 720p video recording capability, and has 2 megapixel front-facing camera.
Of course, the main features of the tablet is a stylus S-Pen, which is used for drawing and writing with these devices. Another feature is pre-loaded with Photoshop Touch applications .