Oppo R801 white version support dual-card dual standby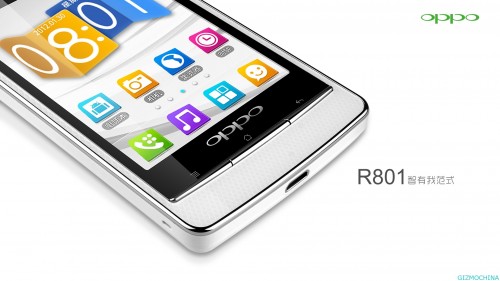 OPPO's R801 has launched on the market for some time, and we now we have white version entering on the market. This smartphone is targetting for entry-level user.

The Oppo R801 is using a 3.5-inch 320 x 480 resolution multi-touch capacitive screen, equipped with a 1GHz processor, 512MB memory, support dual card dual standby. 4GB built-in storage space, support for MicroSD card expansion, maximum support 32GB and powered with Android 2.3.6 operating system.
However, the specifications of the camera is not too high, only 3 megapixels. In software, there is built-in integration application from OPPO thats called NearMe personal center / NearMe market / NearMe music / NearMe Reading / NearMe notes. This R801 smartphone is cheap enough for students while white version is targeted for girls. Here are the pics: