TransPhone TP730, tablet/smartphone hybrid ready to compete with PadPhone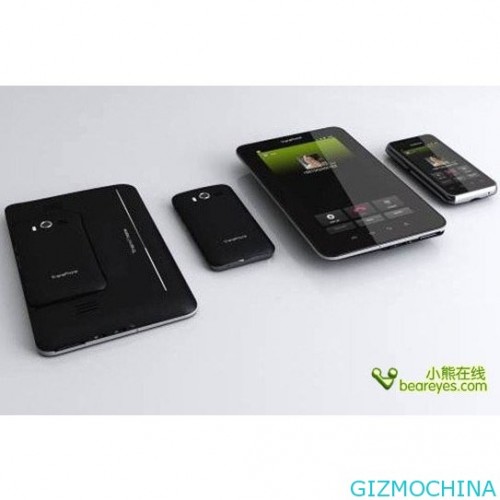 Asus PadFone is not the only one device that carries hybrid design, there was a new Android device that carries the same concept with the named TransPhone TP730 series.

Datang Telecom is one such company, which is trying to bring its own product as a cheaper alternative of the Asus Padfone, on the Chinese market. Dubbed TransPhone TP703, Datang Telecom's product is a smartphone/tablet hybrid, which is exclusively aimed at the Chinese market.
TransPhone is also equipped with two devices, this has a smartphone and tablet. The difference, of the devices's screen is smaller than PadFone. TransPhone is equipped with a smartphone which has 3.5 inches screen size and a tablet which has 7-inch screen size.
Unfortunately there is not a lot of information related to this devices. Little is known about the phone's hardware configuration, though we've been confirmed that the handset is equipped with a Qualcomm Snapdragon processor and an Adreno graphics processing unit.
In addition, the phone's battery should provide up to three days of standby time, up to 40 hours of talk time, or up to 73 hours of music playback. However, these numbers can only be achieved while the phone is inserted in the 7-inch tablet.
The TransPhone TP703 measures 115 x 59.5 x 12.5mm, while the tablet is a bit larger (obviously). Both devices come with capacitive touchscreen displays, but this is the only information confirmed by Datang Telecom.
While we wait for more details on the TransPhone TP703 to emerge, we suspect the hybrid will go on sale in China by the end of the month. While we write this, even though there are no details on the pricing options.