iPhone and iPad Factory in China will use robots to replace human workers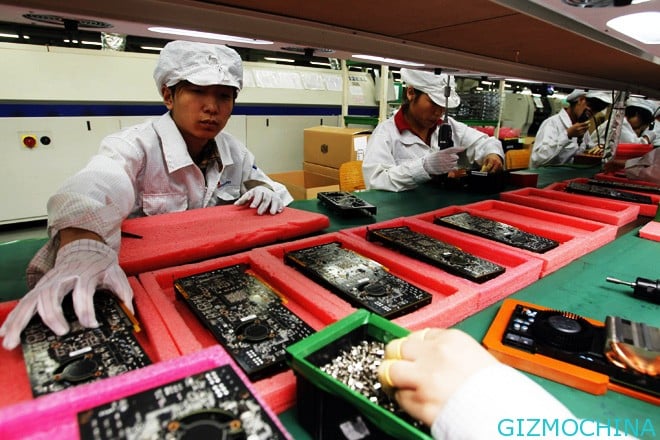 Foxconn is one of the largest factories in the world that employs thousands of people. Corporate partner program has the largest companies in the world, and one of them is Apple.

Today, the company is rumored to be building a factory and will use robot for the production process. In fact, the company is going to build more than 1 million robots in their own facilities.
Even as Foxconn, Apple's iPhone manufacturer, continues to build new plants and hire thousands of additional workers to make smartphones, it plans to install more than 1 million robots within a few years to supplement its workforce in China.
Foxconn's chairman, Terry Gou, has endorsed a growing use of robots. Speaking of his more than 1 million employees worldwide, he said in January: "As human beings are also animals, to manage 1 million animals gives me a headache."
Unfortunately, it is not explained how the impact of the use of the robot for their labor. Of course with so many robots that will be installed, of course there will be a reduction in the workforce.